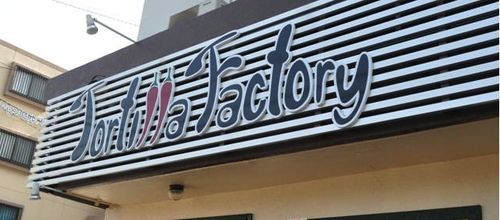 CONTRIBUTED BY COLLEEN FRANCIS
I have been dreaming of Chipotle's since we moved here. Then just the other day I saw an ad for "Tortilla Factory." I was super stoked to arrive today with my kids in tow. We were greeted by the aroma of sassy Mexican food and super friendly staff. The owner/manager is such a nice man; he speaks impeccable English which is very helpful when you order your meal because it comes 'made to order!'
We had a great conversation together and I discovered he modeled the Tortilla Factory after Chipotle's in the states. They have bowls and burritos, tacos and they special-made a cheese quesadillas for my daughter! I inquired about the 'spicy chicken', how spicy is it? Not too spicy at all.  Come to find out the local Okinawans do not like spicy food; which explains why the Mexican food over here is so mild compared to the states.

All three kids gave the place two thumbs up and me… well, I leaped for JOY! So Yummy… can't wait to take my husband when we returns home from his trip.
It's super easy to find and parking is very convenient. Make the trip over you won't be disappointed.
Hours:  Open 7 days a week from 11am-10pm.
Phone:  098-892-6200
Website: www.tortilla-factory.com
Address:  38-8, Aragusuku 2-Chōme, Ginowan. On Futenma Diego Street.
Google Coordinates: 26.2884939, 127.768582
Directions:  Take 58 left out of the Kadena Gate 1 (toward Naha), turn left onto Futenma Diego Street (like you are going to the expressway). Just around the bend and you'll find it on your right! Look for the sign, parking on the side of the building.  Click below for larger map.
Payment:  Yen, dollars and credit card