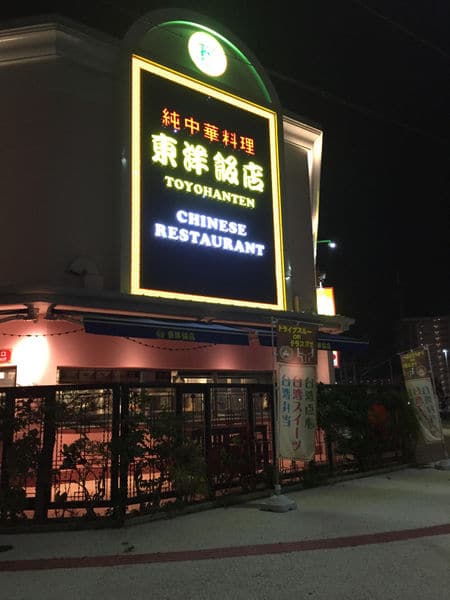 Editor's Note: In July 2015 we were informed that Toyo hanten had closed. In April 2016 we received word that it has reopened in a new location. The photos & hours/location info below were sent in by J. Ferguson in April 2016. The written post below refers to the old location and food; please leave a comment if you've been and things are dramatically different than described.
CONTRIBUTED BY NICOLE LEHNER – February 21, 2011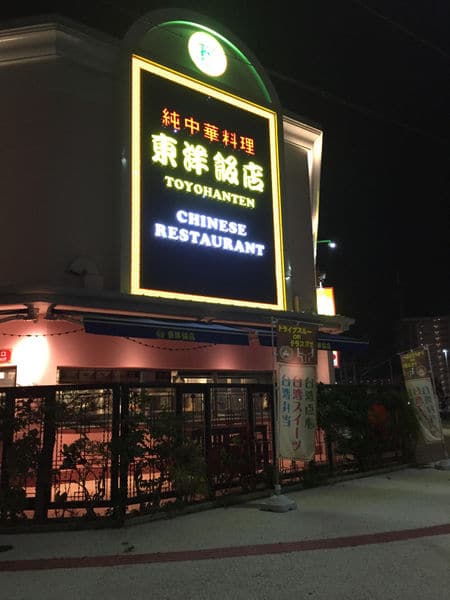 photo by J. Ferguson
Today for lunch my husband and I decided to find a new place to eat and remembering how much the both of us love Chinese food we decided to try Toyo Hanten. It was by far the best Chinese food we've ever had! Not only do they have great food, and impeccable service, but it's children friendly and has an added touch of authentic Chinese décor.
Each meal area is separated by blinds and beaded curtains, so it is like you're sitting at your own dining table and yet without the need to do the dishes afterward! If you have a large party or would like to hold a party, you can call ahead to reserve one of their larger rooms, and they also cater.
photo by Nicole Lehner
When we were seated, the hostess showed us a button at the end of our table and told us to ring it when we were ready. Our family ordered a selection of chicken fried rice, sweet and sour chicken, spring rolls, pork dumplings, and steamed pork shao-mai and it cost around 3,300 yen.  The portion sizes were large enough to share with our two children and to take a bit home for later.
photo by Nicole Lehner
Another perk is their menus are in English and Japanese accompanied by pictures and separated into food groups of Chicken/Duck, Beef, Pork, Seafood, Vegetarian, Soups, Noodles, Dim-Sum, Rice and a few Desserts. If you're with a big party and do not know what you would like to eat they have grouped menus where you order a collection of dishes ranging from 2000 yen to 5000 yen. Their single servings of foods come in two sizes small and regular, most of the dishes range around 600-1,000 yen, and the more expensive meats such as seafood and duck range around the 1,500-3,000 yen. They even have a children's plate that comes with a few sides, dessert, and a drink. Oh, and did I mention that they have all their dishes available A LA CARTE??!
photo by Nicole Lehner
CONTRIBUTED BY J. FERGUSON – April 2016
The old Toyohanten on Hwy 58 is gone, but it actually moved to a new location not too far away.
We always wanted to try it, but one day, it just closed down. So, if you've been to the old Toyohanten, I am not much of help to say whether or not the food is better. However, I can say that the location and the restaurant itself is an upgrade.
This time, we ordered takeout instead of dining in, and we were surprised to see a drive-thru window. We ordered the Sweet&Sour Chicken, Seafood&Chicken w/ Fried Rice, and Fried Noodles and Chop Suey. Overall, I would give it a 4 out of 5. We are definitely coming back to explore more of their menu.
click photos to enlarge menu
---
Toyo Hanten Chinese Restaurant
Hours:  1100 – 2300, 7 days a week
Phone:  098-936-4026
Payment:  Yen, Credit Cards
Address: Japan, 〒904-0102 Okinawa-ken, Nakagami-gun, Chatan-chō, Ihei, 北谷町伊平264
Google Maps Coordinates:  26.32073363336387, 127.76071558092042
Website:  www.toyohanten-okinawa.com