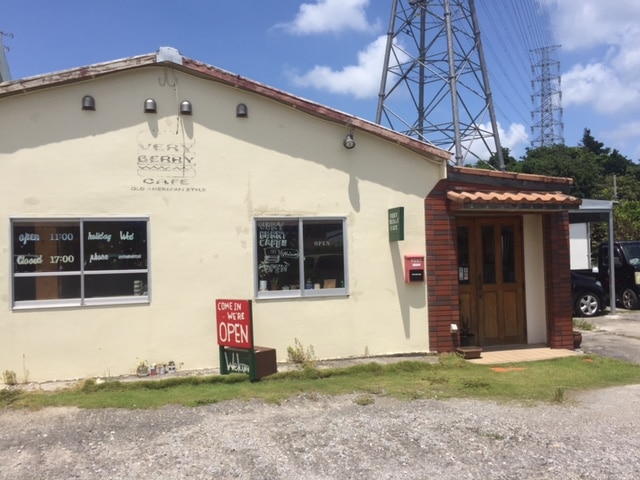 Very Berry Cafe
CONTRIBUTED BY NAOMI K.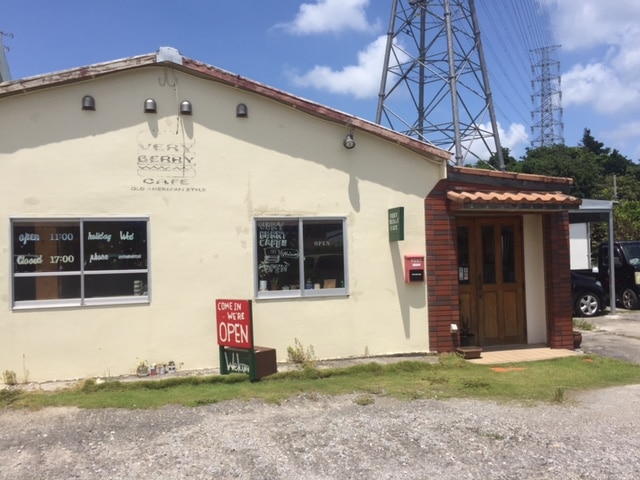 Almost hidden behind a building facing the street, this cute burger cafe might be easy to miss, but the several welcoming "open" signs beckon you in.  With a large grass lot, parking is ample and there is spacious seating inside. Stylized like an American diner with big booths and Americana decor. I especially enjoyed the rotary phone mounted on the wall like a relic of the past and a poster of the Disney's "The Rescuers" released in 1977!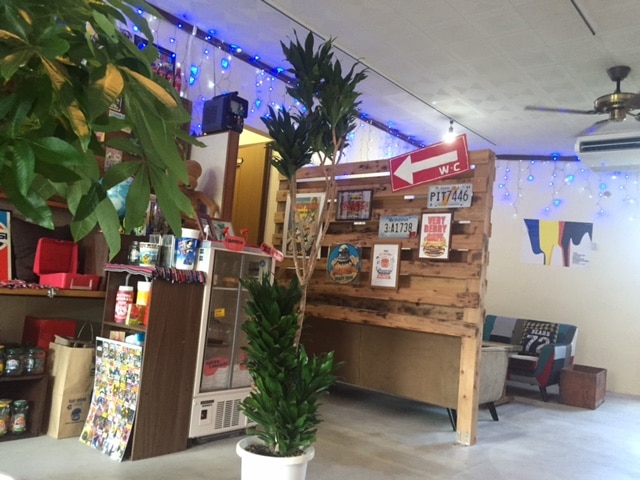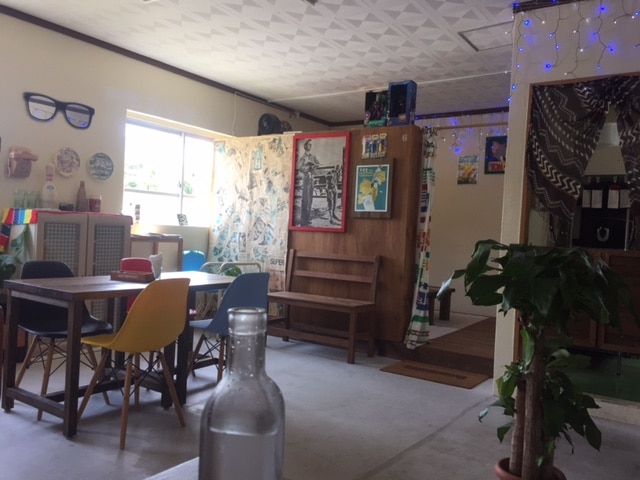 The menu included several burger options (hamburger, cheeseburger, bacon burger, teriyaki burger, as well as a kid's sized burger) which all come with the option of a set with drink only or drink and fries. There are several drink choices ranging from cola to jasmine tea to juice, and also a la carte options like an iced caramel latte.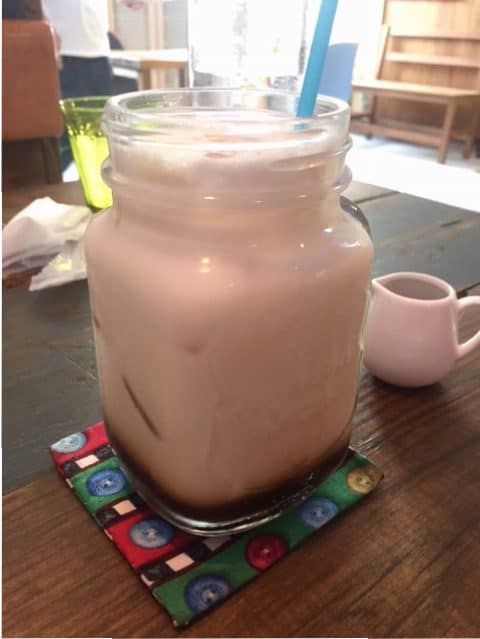 The burgers were impressive, great tasting and generous in portion. They were also quite reasonably priced (¥550-¥650). The fries were potato wedges which could have been crispier but maybe they were in a rush.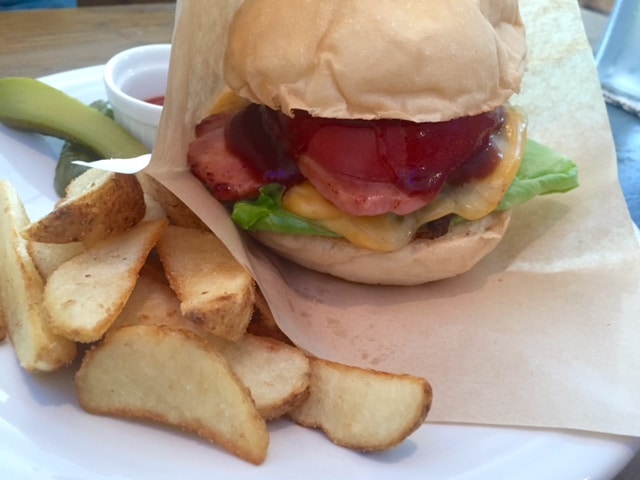 If you are not in the mood for a burger, there are also options for curry, a couple different pasta dishes, chicken nuggets and taco rice.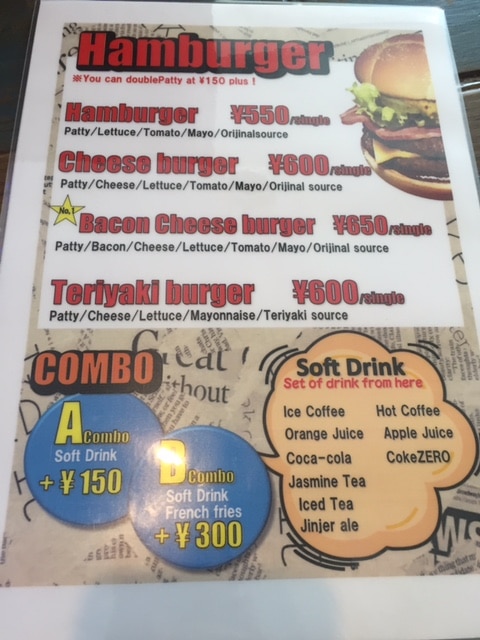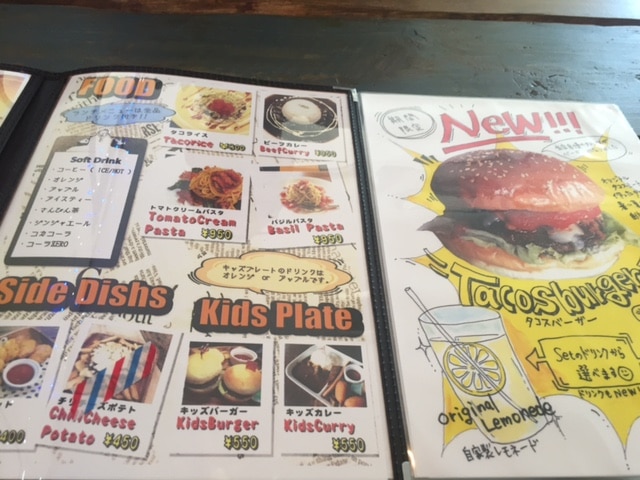 Save some room for dessert because they offer a number of portion sized desserts (tiramisu, apple pie, cheesecake, etc).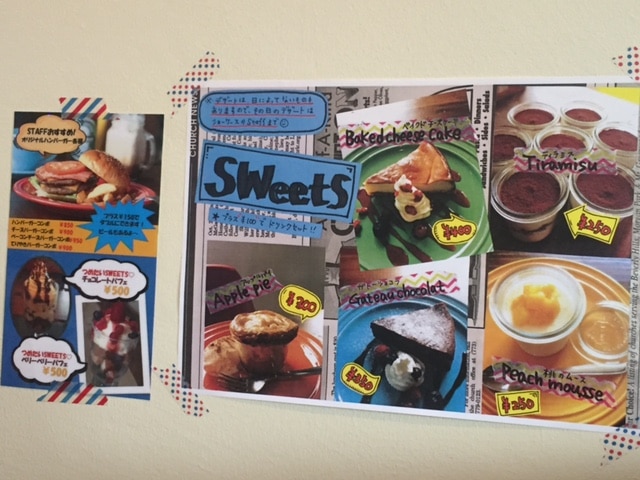 They have kid friendly menus, do to-go orders, have English menus and take credit card! They also sell some handmade jewelry and coasters at the front counter.

Definitely a close drive from Courtney or MCT, for a great burger in a cozy diner atmosphere.
---
Very Berry Cafe
Hours: 11:00-17:00 with last order at 16:30. Closed on Wednesdays and holidays
Phone: 081-98-989-8838
Website: veryberrycafe.ti-da.net
Payment: yen, credit card
Address: 253 Taba, Uruma, Okinawa Prefecture 904-2213253
GPS Coordinates: 26.3668512, 127.866976
Directions: From Courtney tower gates, make a left out of the gate and another left onto 75 going South. Take a right onto 8 and pass 224 intersections and pass three stoplights. Just before you get to the 4th stoplight, it's on your left (there's a big Family Mart billboard).