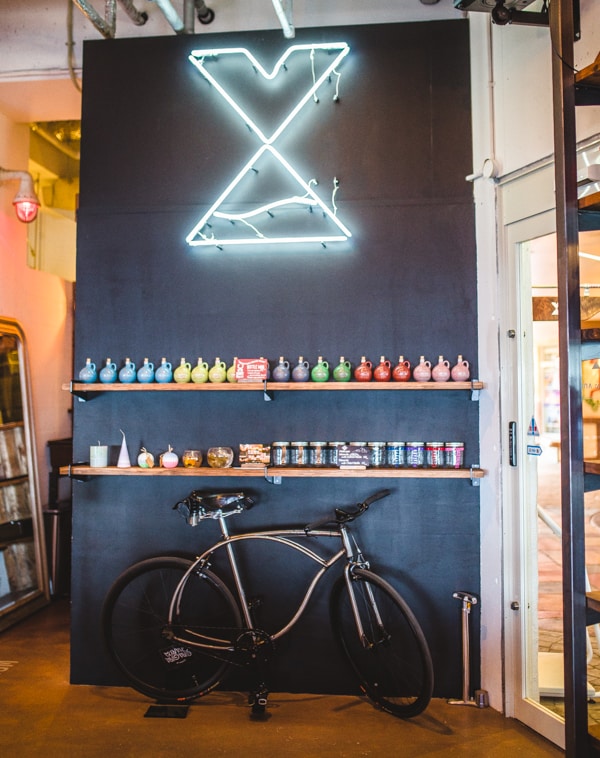 Vongo & Anchor contributed by Maria Johns
If you're looking for the perfect cup of coffee with that signature beautiful foam design paired with a baked treat or toasty panini, Vongo & Anchor is your choice.
I love it when restaurants put their customers in mind, you can tell by their decor, style, and most of all, the food, how much care was put into this gem of a place. Vongo & Anchor left nothing to chance from the neatly and beautifully hand-written chalkboard signs to the wood cutting boards lining every corner; no spot was left untouched. The dried flowers hanging from the ceiling give the perfect welcoming ambiance. Every corner is a unique display! If you're eyeing every detail on the wall, pining away for some of their hand-crafted wood cutting boards… good news they sell their beautifully curated items in the house!
Vongo & Anchor's menu is filled with a variety of gourmet panini sandwiches, smoothies, a wide range of coffees, and freshly baked goods. Their store features ceramics mugs, beautiful cutting boards, and olive oil dispensers.
If their delicious food wasn't enough to convince you, Vongo & Anchor has a coveted spot on the waterfront in the American Village area. They have ample seating sufficient to host a group with additional seating outside. Their industrial farmhouse feeling paired with their perfect cup of coffee makes this place unforgettable. Do not miss this gem of a waterfront cafe!
Hours: Mon-Sunday 9:00-10:00pm
closed on Wednesdays
Friday-Saturday 8:00-10:00pm
Serves breakfast, lunch, dinner, drinks and coffee
Services
Good For Groups
Good For Kids
Outdoor Seating
Takes Reservations
Take Out
Walk-Ins Welcome
website: https://vongoandanchor.coffee
Location: Mihama, Okinawa