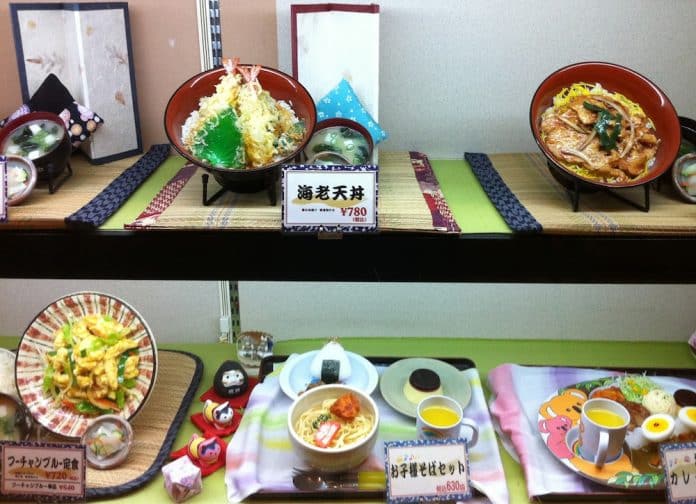 CONTRIBUTED BY ERIN SCHALK

Wadaya Food
Being a newly diagnosed celiac presents many challenges, particularly when living in a foreign country. Beginning Japanese textbooks do not teach you how to say: "Excuse me, does this have wheat, barley, rye, or anything with gluten, or anything that has been cross-contaminated with gluten?" I foolishly took a risk on Coco's low allergen plate and paid for it dearly the following morning. For a few months, I wondered if dining out, at least on Okinawa, was now a luxury of the past.
A little flicker of hope was sparked when my mother ordered me Triumph Dining Cards. These cards explain the nature of celiac disease in ten different languages. They also tailor each card to the ingredients and cuisine of a particular culture. For example, the Japanese card explains that a celiac cannot eat miso, panko, ramen, tempura, and so forth. The cards also explain the risks of cross contamination, asking that only clean oil, water, cooking utensils and surfaces be used.
Currently, Triumph Dining does not ship to APO addresses, so you will have to ask a family member or friend to order them and ship them to you. If you need cards immediately, Celiac Travel offers free instructions in over fifty languages, however, their preparation instructions are less specific and do not include cross-contamination guidelines.

Wadaya Front
With my new cards, I set out to try another restaurant:  Wadaya in JUSCO.  After entering, I immediately presented my card to the hostess. She glanced over it quickly and asked us to wait while she allowed the chef to read the guidelines. After ten minutes, she returned and showed me the one meal in the glass case that the chef thought he could safely prepare for us.
My stomach dropped to my feet when she pointed to a shrimp tempura set.
"Tempura ga taberemasen!" (I cannot eat tempura)! The hostess kindly explained that a different flour, i.e rice, would be used and encouraged us to select a place to sit.
At Wadaya (わだや), you have the option to select either Japanese-style or Western-style seating. Western-style booths seat four, while Japanese handai can seat from four to six. We opted for a small handai. Meal sets are typical of many Japanese restaurants with main courses of udon, soba, tempura, and seasonal vegetables, accompanied by side dishes of miso soup, rice, and a small salad. In addition, a children's sized curry is available, served on a colorful plastic plate.
To ensure absolute safety, the chef prepared the same meal for my husband and me. The entire staff took extreme care with the meal, evidenced by the extra time spent on its preparation. In addition, our server checked with us periodically to ask questions, "Is ketchup on the side okay?" "May we include a small dish of salt?"
When the meal arrived, I was amazed to see that every aspect of the original tempura set had been changed to ensure celiac safety. The shrimp, along with sweet potatoes and other fried vegetables, had a crispy, rice flour coating. Our salad was served sans dressing; our bowls of rice were left without seasoning. Instead of miso soup, we had a clear broth soup with seaweed and tofu that was seasoned with bonito flakes.
Wadaya (わだや) is a lovely place to eat, whether or not you have a medical need and/or dietary restrictions. The atmosphere is peaceful, the food is delicious, and the staff is exceptionally kind and helpful. In addition, the prices are reasonable, averaging less than 800 yen per meal set.
Please note that I do not claim to be a health professional. I understand that every celiac is different, and I cannot guarantee that all people with celiac disease can safely dine at the restaurants that I can, or that the management will always be as careful and accommodating. Please assess the risks of eating out with your doctor first.
Directions:  We visited the JUSCO in Gushikawa. From Kadena Gate 2, take your very first left and merge onto 85. Continue on 85 until it splits and turn right. According to the road signs, you will be on 85 headed to Uruma (heading west). Follow this road until you see signs for the Sports Depot. Follow the arrow to the right directing you to the Sports Depot and Nitori. JUSCO will be on your left. Wadaya (わだや) is on the first floor, near McDonalds.