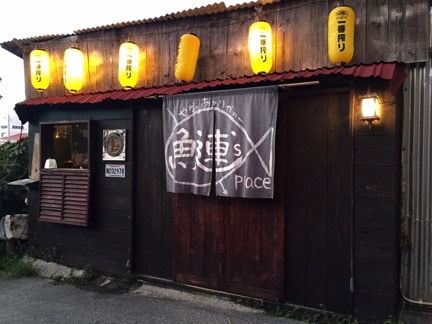 Warren and JJ's Place. Best fresh made food in Cajun, Okinawa.
CONTRIBUTED BY JENNIFER GILES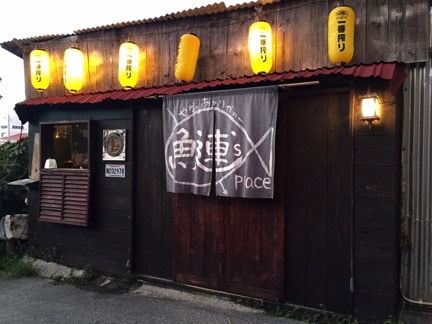 Warren and JJ's Place is a fantastic Cajun restaurant… the best on Okinawa. You will not find a restaurant with more personality or a better story… just ask Warren when you meet him.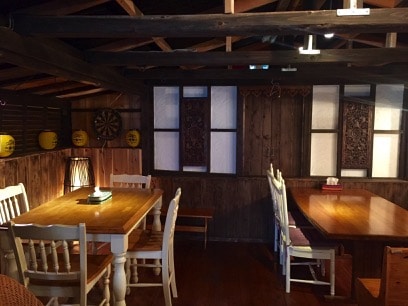 Don't be surprised if Warren sits down with you at the table, gives you the background on the feature entrees, and banters with you like he has known you his whole life.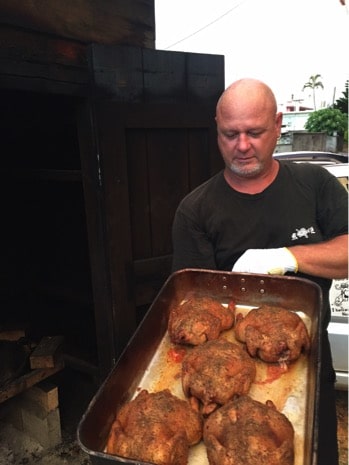 The restaurant was previously called Warren's Place but is now Warren and JJ's Place as his daughter has taken up the reigns and is working alongside her father.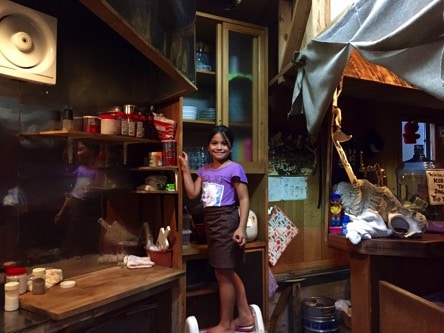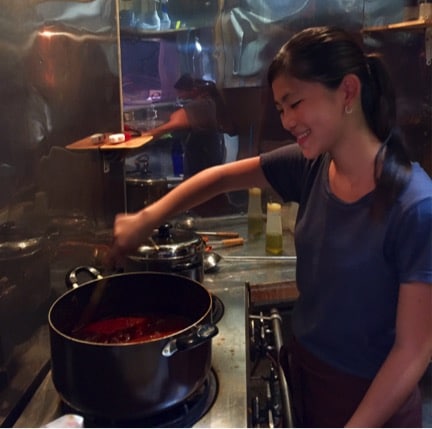 Many of his recipes take days to prepare. Warren and his family prepare every item from scratch in their downhome-style kitchen.
Warren slow cooks his meat, buys local ingredients and ensures top quality preparation of every item.  All meats are smoked on site in his homemade smoker because Warren and his family are always very passionate about their food.
Warren's Smoked Duck Caesar Salad was a hit. The fresh vegetables, balanced dressing, and well-prepared meat pleased even the non-salad eaters in our party.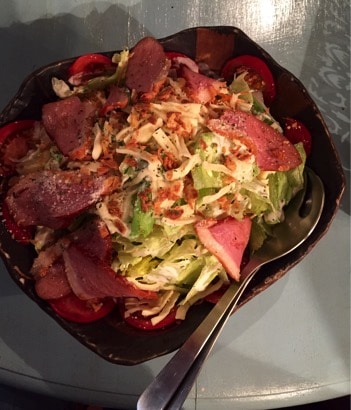 The Sauce Piquant is another win. The smoked chicken and spicy sausage deepened the rich flavors of this dish.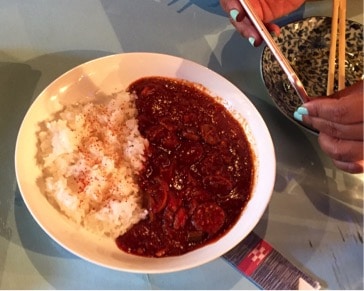 Seafood Gumbo at the restaurant was excellent and it makes you feel like living with Warren.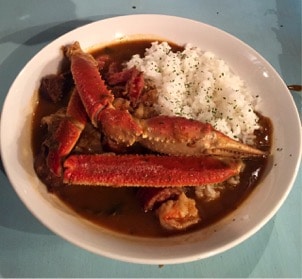 By far, the biggest hit was the smoked chicken and potatoes which always comes fresh out of the smoker. This dish is so phenomenal.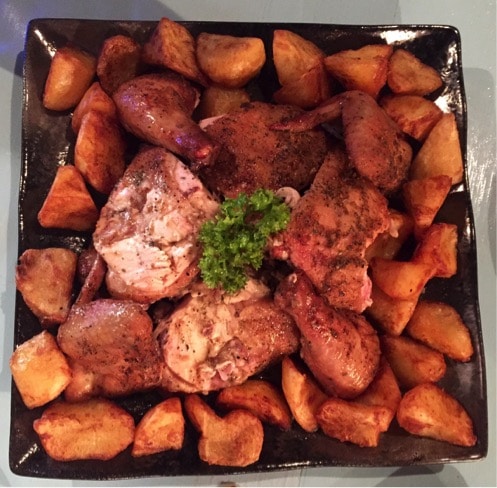 The food is exceptional and authentic, but what makes this place stand apart is that Warren is boisterous and passionate. He s Cajun. And he's a heck of a cook.
---
Warren and JJ's Place
Hours: Tuesday-Sunday 6pm-11pm
Website: https://warrensplace.jp or https://www.facebook.com/yanaamerica
Requires reservations. He prepares a fixed number of entrees each night and has limited seating. Contact them via a message on their Facebook page.
Featuring: seafood gumbo, jambalaya, sauce piquant, smoked chicken, and powdered beignets
English Menu Available: Yes. You can find their menu on Facebook
English Service: Yes
Payment: Yen, Dollars, Credit Card (but Yen is preferred)
Address: 476 Seragaki, Kunigami-gun, Onna-son 904-0404, Okinawa Prefecture
GPS Coordinates: 26.5014416, 127.875104
Parking Available: Yes, but be warned, Warren's place is on a narrow side street and there is limited parking available. He requests guest carpool when able.