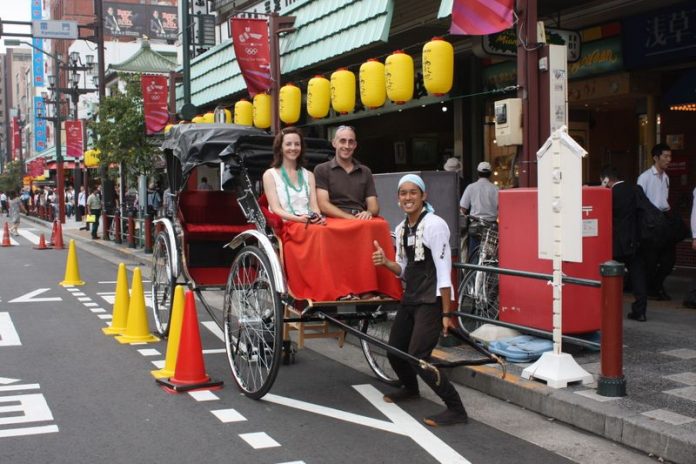 CONTRIBUTED BY MARY RICHARDSON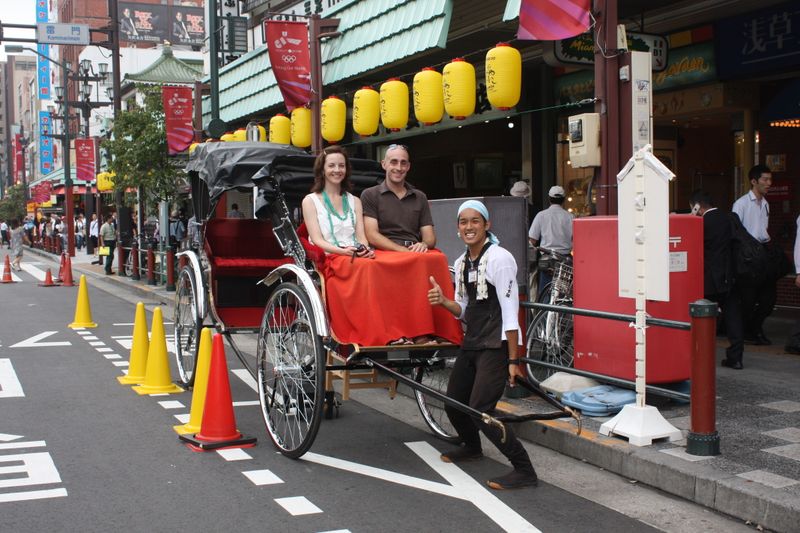 Last weekend, we went to Tokyo for fun and sightseeing before climbing the infamous Mt Fuji. Since Okinawahai already has a post about Fuji, I won't discuss that. You're welcome to view our  "Man versus Mountain" experience here, though.
This week's posting is about Asakusa, a historic compact entertainment section of Tokyo.  I encourage you to seek it out the next time you visit Tokyo, as it's fun for families with children and couples alike.  Getting there is easy. Just take the subway to it in northeastern Tokyo.
The neighborhood is something out of a 17th century novel. Think narrow winding streets lined with tradesmen, street vendors, craftsmen, rickshaws, open markets, and stalls of the most delicious smelling sweets and savories. Come to think of it, the area has a little bit of an Epcot Center feel to it, except that it's somewhat closer to an authentic Edo period township.
It's not uncommon to see women going about their business wearing traditional kimono. Nor is it unusual to view people paying homage at the number of shrines and temples there.
Outside the main temple Sensoji Gate, rickshaw pullers line up and compete for tourist business. We paid $60 for a 20-minute ride and it was worth it. The rides range from 10 minutes all the way up to an hour, and some of the sights you might see include the old town, the temple areas, and the entertainment district where you can catch a Kabuki show.
The rickshaw ride offers a unique view of the area and the puller is a sort of tour guide, pointing out details you might miss on your own and recommending small shops and restaurants. In fact, our guide, Miyoshi urged us to try this small restaurant serving tempura. He said it would be delicious, and oh my, I have to agree—it was the best prawn tempura I've had in my life. Unfortunately, we didn't catch the name of it, but it's on Orange Dori (Orange street) very near the Denboin Temple.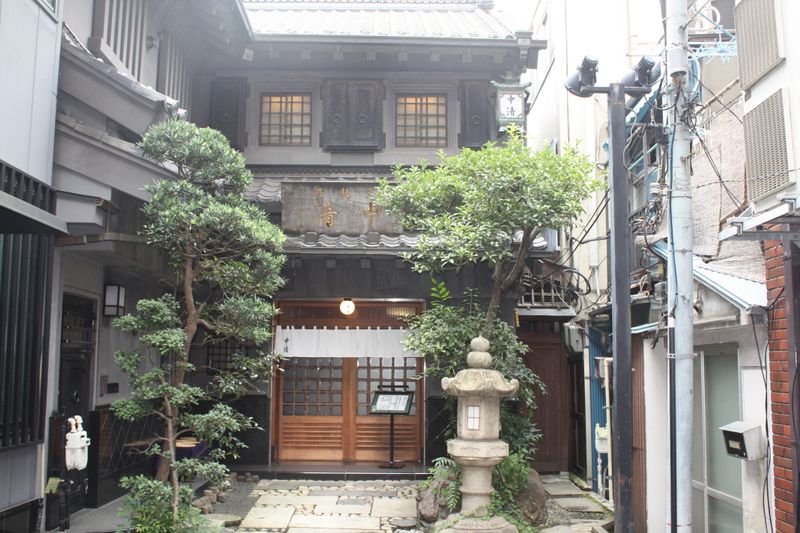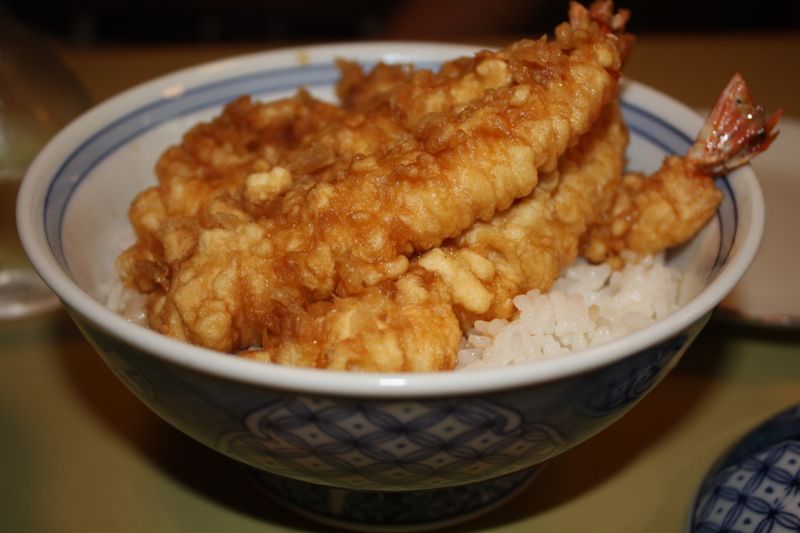 Moreover, after eating our wonderful lunch, the owners of the restaurant were nice to invite us out back to a gorgeous traditional pond and gave us food to feed the fish.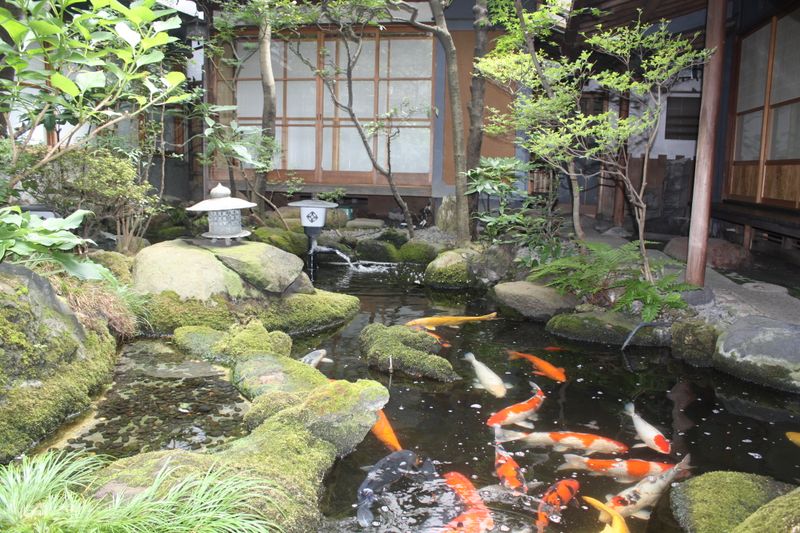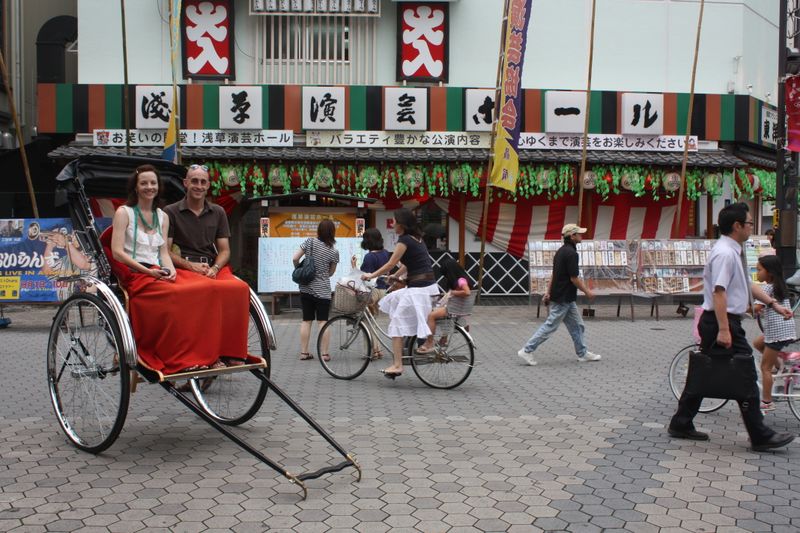 There's so much more to say and show about Asakusa. I can't possibly go into all of it here…
In fact, we captured a great deal of it on video including a covered market with amazing food stalls as well as funky small shops selling nothing but wooden combs or Geisha wigs and makeup. We will post a travelogue of it on our blogsite as soon as we can get through laundry, cleaning duties and work.  Feel free to check that out too in a few days!