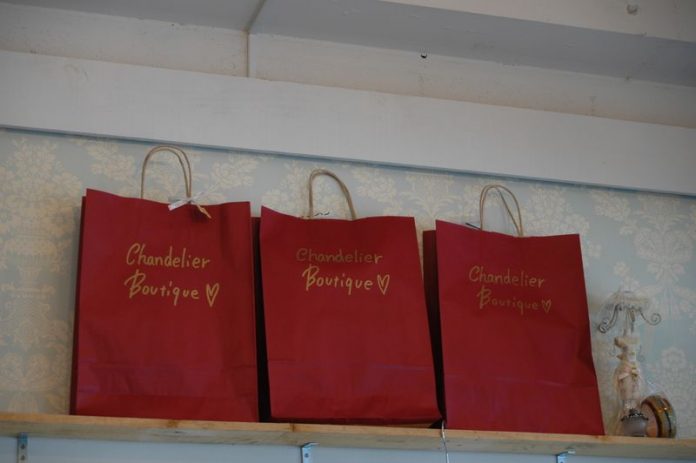 CONTRIBUTED BY LARISSA TRAQUAIR
One of my favorite stores in the states is White House/Black Market.  I loved it because shopping there was an experience – the clothes were fun to try on, the dressing rooms were fabulous, the service was great and I always received compliments on my purchases.  The store and the staff made me feel like I was trying clothes on in my BFF's home – minus the screaming kiddos, of course.  Though their clothes were not inexpensive, they did have great sales!  At my age, I just turned 40 this month, I am willing to pay more to get great fitting clothes, a few unsolicited compliments and treated like a queen!!!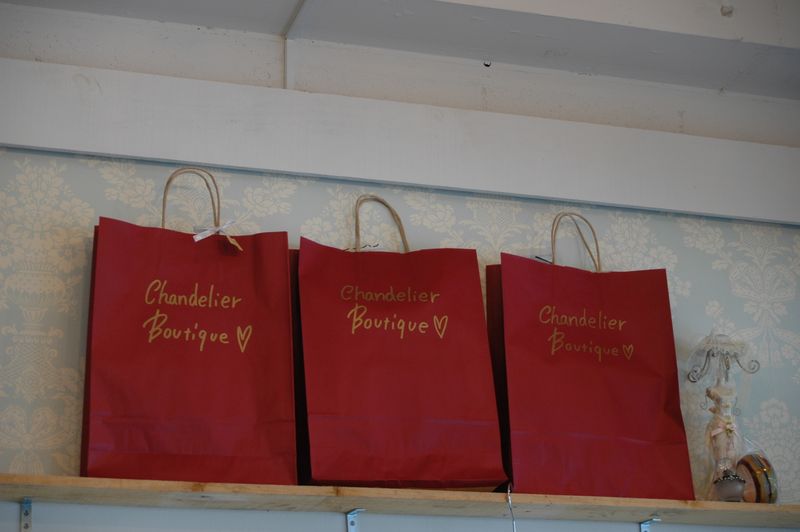 I found a similarly, unique place to shop for dresses, purses and accessories here in Okinawa.  This beautiful shop, Chandelier Boutique, is a gem of a find for those of you who like to dress up or have occasion to be invited to functions that require some serious accessorizing.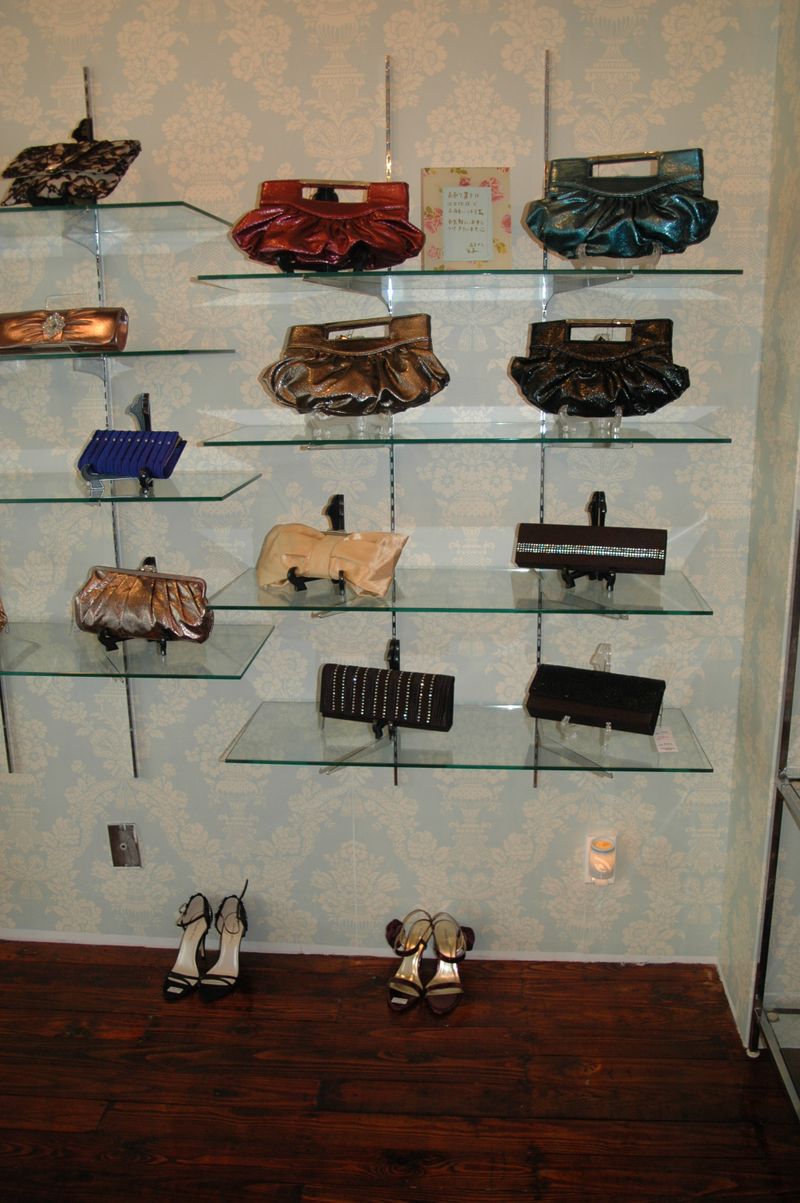 Chandelier Boutique reminded me of my favorite state-side store.  Yukino Goya is the owner and she made us feel right at home the minute we walked in.  She is all about the clothes and customer service – it felt like we had just stepped into a shop that you would find in the states.  Yukino was a buyer in New York and all her inventory is from the states.  You can actually read the labels and tags – no special sizing chart needed for this shopping experience.  You can tell that she has a great sense of style and is willing to share her expertise.  As with most of my posts, I dragged a friend along for moral support and to be my model.  My friend, Jenny, is featured in these pictures – the dresses are beautiful and Jenny wears them well.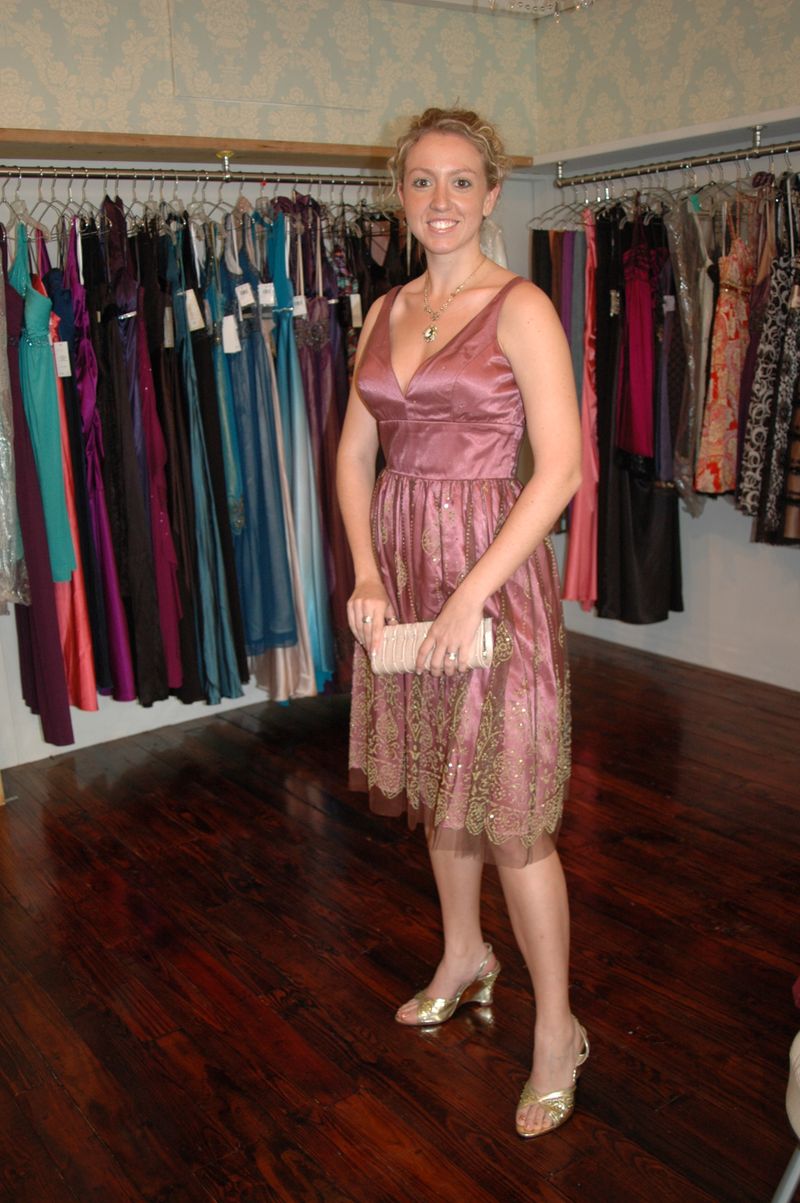 Yukino helped Jenny select several dresses and picked out different types of accessories to give her a really good idea of how each outfit would come together.  This dress was Y21,000.  Her dresses run from $120 – $300. and range from size 0 – 14.  She does not carry a lot of larger sizes but I'm hoping she will start once her American clientelle grows.** (See note below for an update to this info)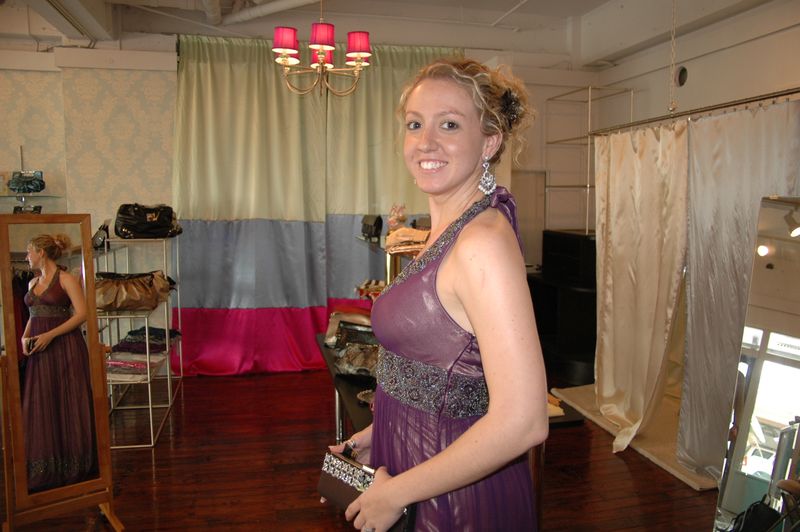 This gorgeous purple number was one of Yukino's most expensive dresses at Y32,000.  You can't argue with how fabulous Jenny looks in it though.  The boutique also carries handbags, scarves and some shoes.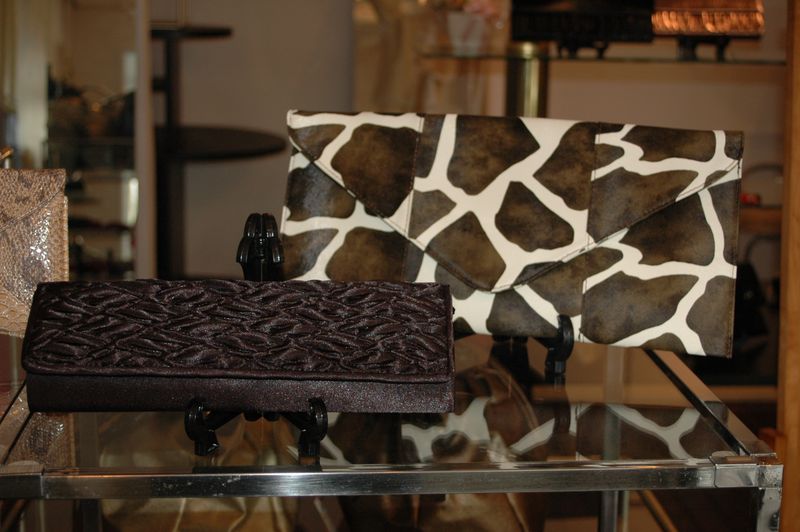 This handbag is one of the reasons I wanted to check this shop out.  I still can't believe I didn't buy it – the practical bug bit me as I know all of my "necessities" would not fit inside.  The average cost for any of her purses or handbags is $42.50.  This fun purse was only Y5,400.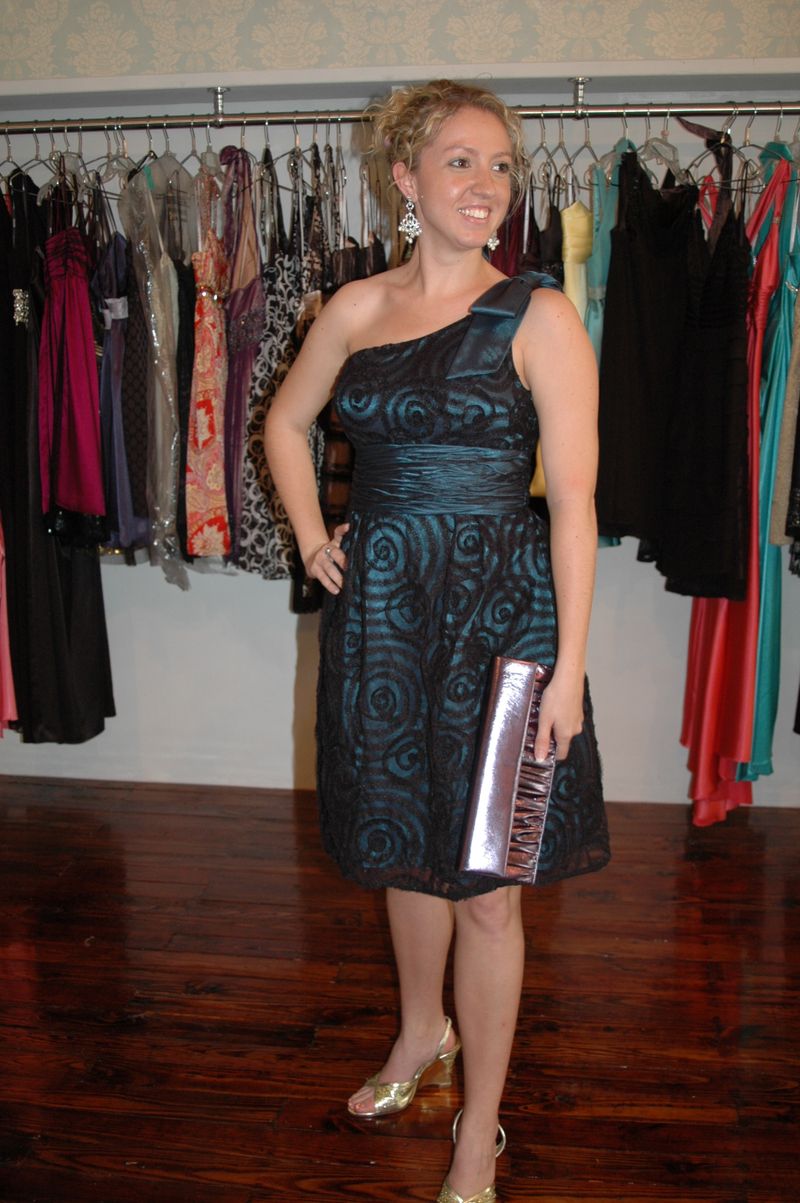 Yukino was great at sharing fashion tips with us.  This picture shows how holding your handbag at a certain angle gives you a slimmer look.  This is the type of pose that our favorite Sex In The City stars would strike while pausing on the red carpet.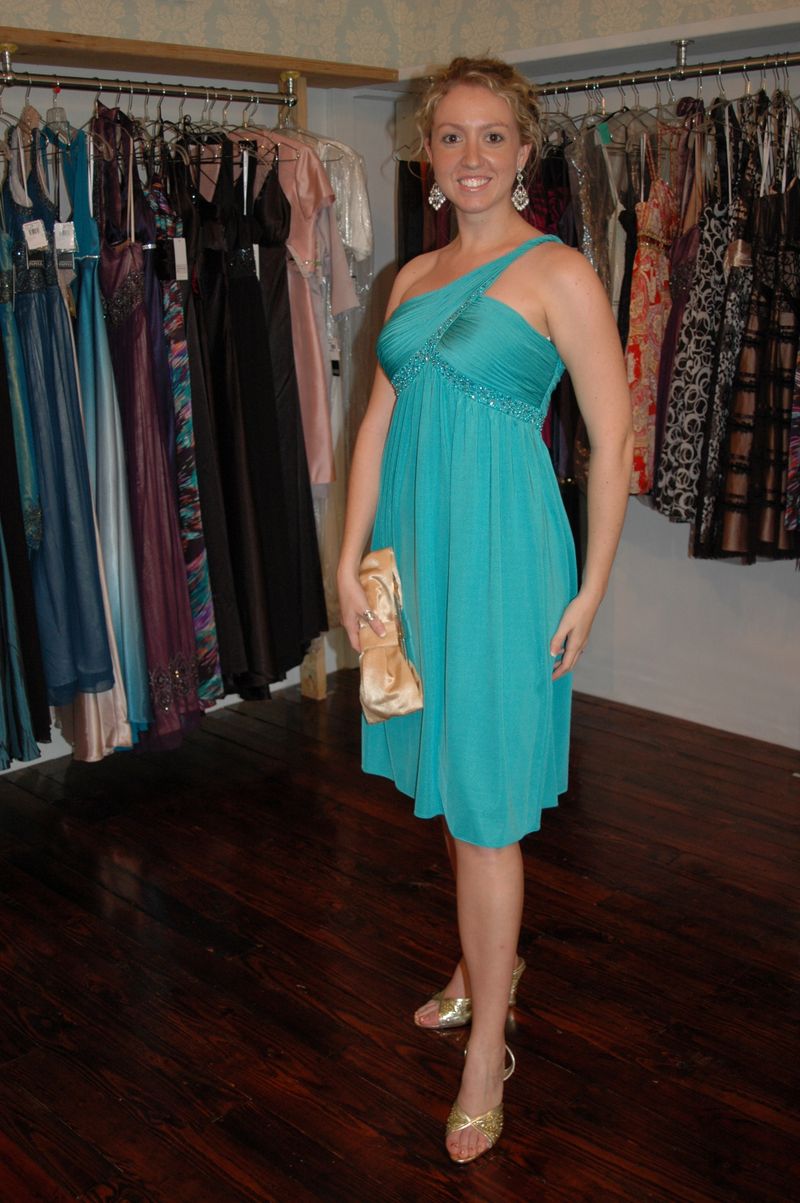 This may have been my favorite dress on Jenny!  Her Marine would have no problem escorting this beauty to their next formal function!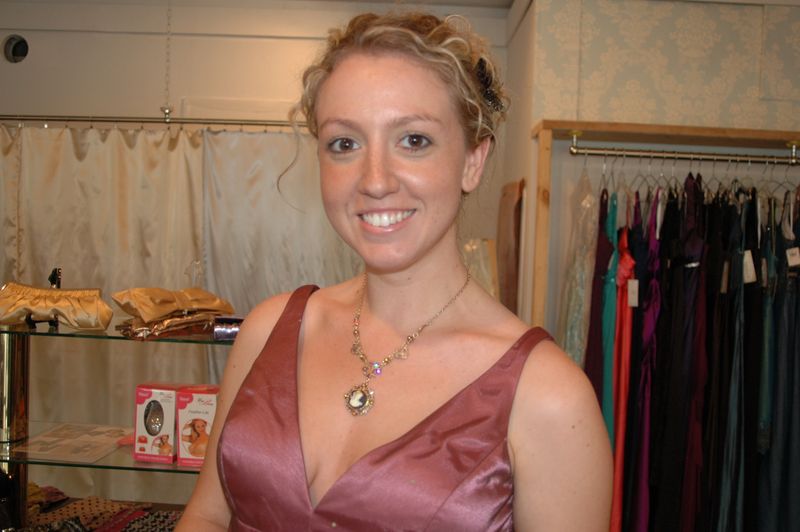 This piece of jewelry was Jenny's favorite and it came with an equally beautiful set of earrings.  All for only $25.  This picture does not do this piece justice!!
There are a few more reasons to visit Yuki at the Chandelier Boutique as well: Her accessories make unique gifts and she does offer some larger sizes – size 14 is her most popular size and she offers sizes 16-18 as well. Yuki's creative services never cease to amaze me though. She now offers a service that she calls "Same Style/Different Look." This is a great idea for those of us who have a pretty extensive wardrobe but would like to update our look or make some changes without having to buy a whole new outfit. All you need to do is bring in your favorite dresses or outfits and Yuki will show you how new accessories will showcase your classic item. As I have mentioned before, Yuki loves helping her customers and she has an incredible eye for style! She also updates her blog frequently so check her out there as well!
If you are looking for a unique shopping experience with an American feel then take the time to step into the Chandelier Boutique and allow Yukino to dress you for your next formal function!
---
Chandelier Boutique
Payment:  This store takes Yen, American Dollars and Credit Cards
Hours:  12 p.m. – 8 p.m. daily through the end of 2014
Phone: 098-917-0871
Address: 3 Chome-28-8 Kumoji, Naha-shi, Okinawa-ken, Japan
GPS Coordinates: 26.2160149, 127.6832313
Directions: NOTE – This boutique moved to a new location in December 2013. The directions below to its new location in Naha are courtesy of its owners.
Take 58 south towards the Naha airport. After entering Naha City, make a left to Matsuyama intersection, now you are on Ichigin street. Pass five blocks, you can find a steak restaurant "HAN'S" on your right. Make a right this intersection and go straight almost 50m. Chandelier Boutique is on your right. We got some mannequins on our show window.