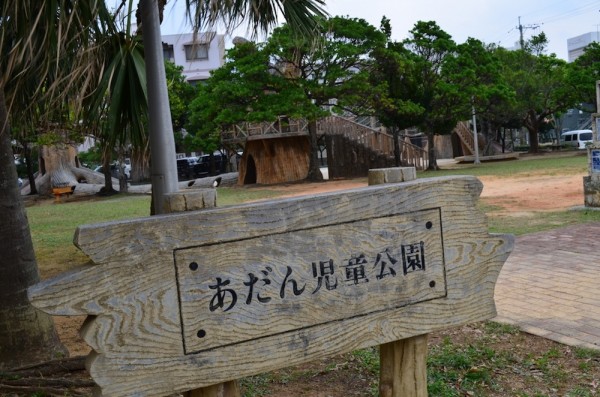 CONTRIBUTED BY AMY MADDOCKS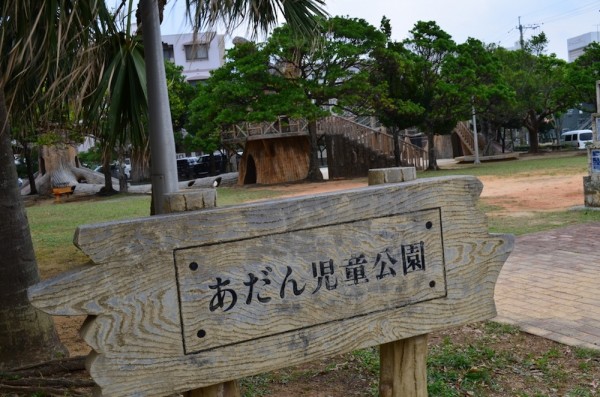 Even if you aren't a Star Wars fan, you can still appreciate this adorable park!  We came across this area by chance and just had to stop and play around—yes, the playground is big enough for adults to have fun, too.  It reminded me of the village where the Ewoks live in Return of the Jedi.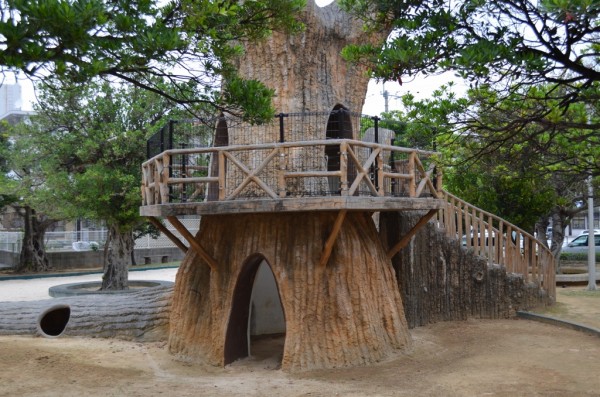 Although the park itself is rather small, it's big enough to spend time in and have a fun picnic.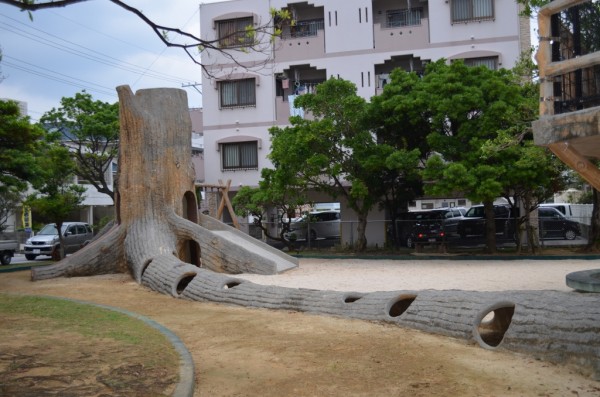 There is a sign posted that translates to "Adan Kid's Park."
One word of advice:  the bridge is made of wood and chains.  Little feet might slip between the wood and get slivers or other injuries.  Use caution when deciding whether or not your children are old enough to enjoy the bridge.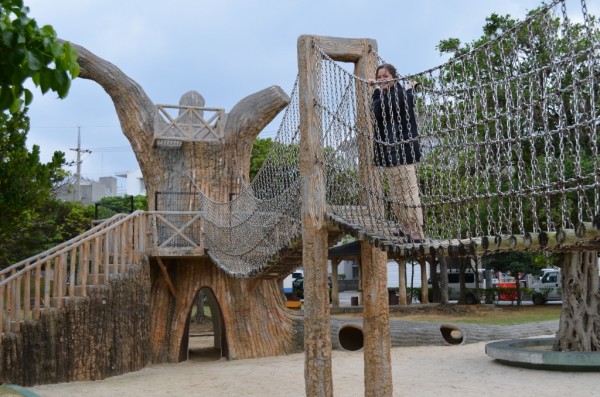 Directions:  Take the 58 Ginowan Bypass either north or south depending on what direction you are traveling.  Turn at the light by the north entrance of the Convention Center parking (right if traveling north left if traveling south).  Then, turn left at the second intersection after the light.  Drive about two blocks and you'll see it on your left across from a baseball field.
Address:  Ginowan, Okinawa Prefecture, Japan, 6丁目-24-15 Oyama