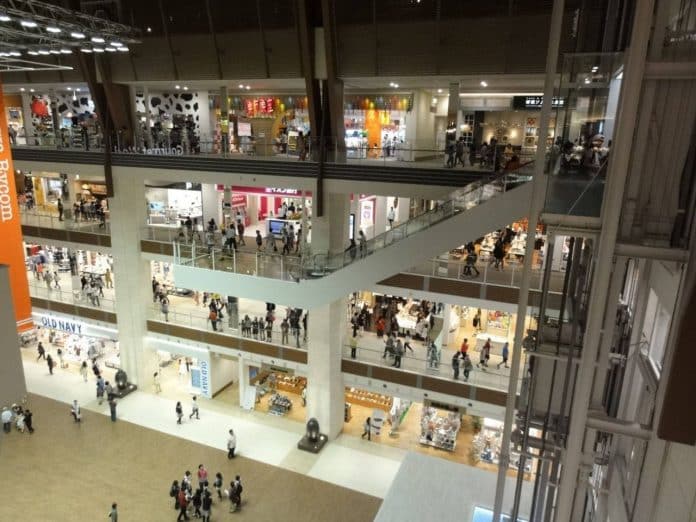 CONTRIBUTED BY MEGAN MCMURRIN
The Aeon Mall Okinawa Rycom offers extensive shopping, delicious cuisine and exciting entertainment while reflecting the culture, landscape and diversity that is distinctly unique to Okinawa.  From the commanding Shiisaa flanking the entrance to the breathtaking aquarium on the first floor, once you enter the Aeon Mall Okinawa Rycom you will also experience the flavor of Okinawa in a truly modern way.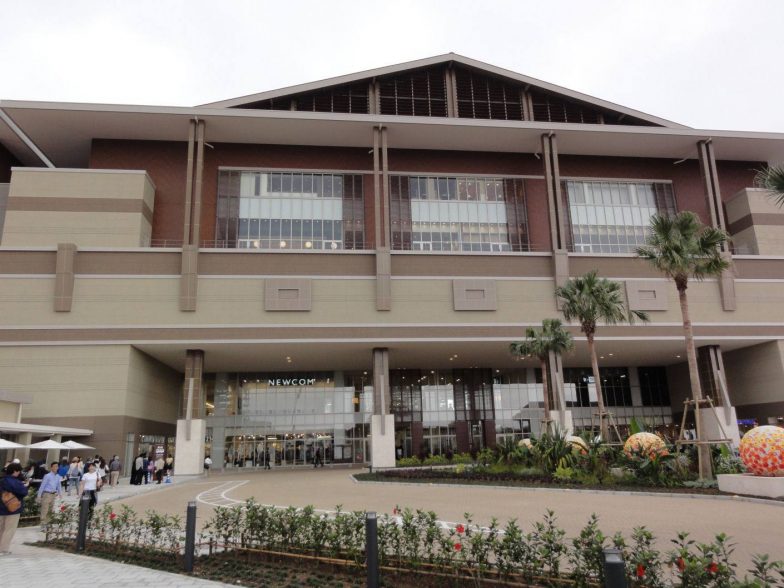 Even the mall's name honors the relationship between the United States and Okinawa. "RYCOM" is taken from the name of the former U.S. military headquarters "Ryukyu Command" and is additionally significant since the mall was built on land reclaimed from the U.S. military. However…. you didn't come here for a history lesson…you came here for Old Navy.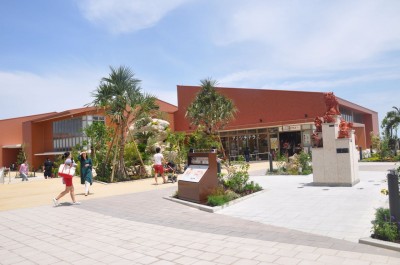 That's right!! Many of the 220+ specialty stores will be familiar to American shoppers—and if you miss your hometown mall and are tired of online shopping, walking into American Eagle, GAP, Sports Authority (and more!!) will make you feel right at home.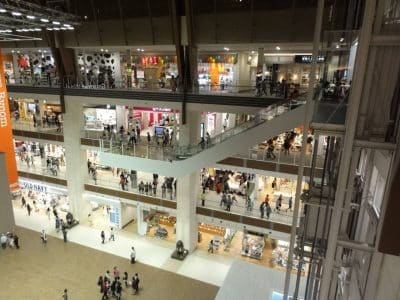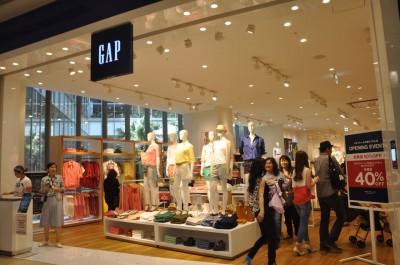 Once you are ready to leave your comfort zone and return to an equally beautiful reality, European and Japanese brands such as Desigual, Urban Research and Uniqlo will transcend your shopping into an experience you can only have at this resort mall.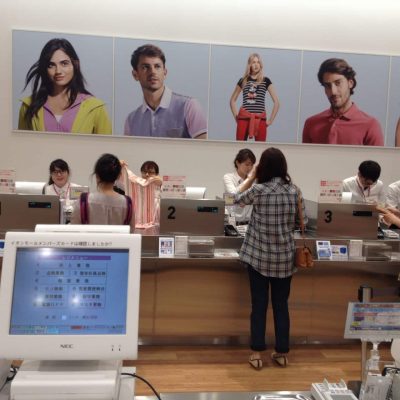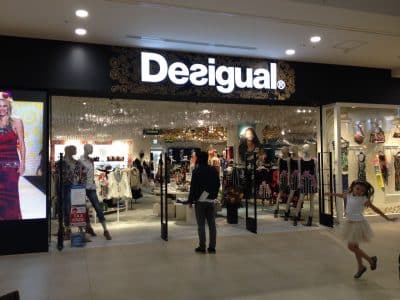 You haven't been able to visit all the destinations on your "Japan Travel" Pinterest board? No worries! You can shop tax free at "Churaon.net Souvenir" for souvenirs not just from Okinawa but many other prefectures in Japan. For more information about shopping tax free at select stores (listed in directory), please see this link from the mall's official website and don't forget to bring your passport!
"Tax Free" Shopping Details.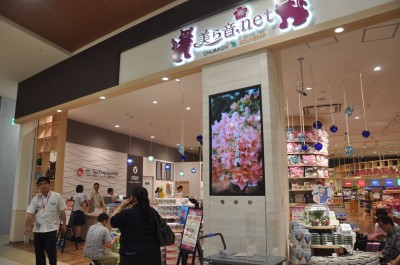 Additionally, if you show your passport at certain stores, like GAP, you can get an additional 10% discount on your total purchase.
There is also an Apple Premium Reseller called "Newcom" that specializes in Apple products and their accessories.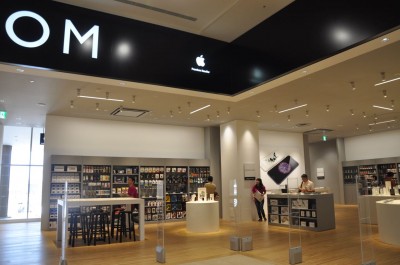 Use this link for a complete list of the stores at Rycom, or this one for a complete floor guide.
Has all that shopping made you hungry? Fortunately, this mall has one of the largest food courts in the world, so there will be many delicious options for you from all different kinds of cuisine. Or you can always just go to McDonald's!
"Rycom Gourmet World" spans levels 3 and 4 with fast(er) food options and restaurant quality selections with comfortable seating and island style décor. On the fourth level there is even an area with kid tables and chairs for the convenience of families with small children.
Check out the Wandering Waffle Heads video about the Rycom food court dining options:

If you have more time, you can dine in style at one of the many restaurants found on the 1st, 2nd 4th and 5th floors.
Now for the entertainment! On level 4, the multiplex Cinema Rycom has nine screens and seating for 1,403. The theater has HD and 3D viewing capabilities for select shows. For live entertainment during the day, head to Rycom Stage "Air" on the third floor where traditional performances will be held. At night, Rycom Stage "Sky" features music concerts and other international performances.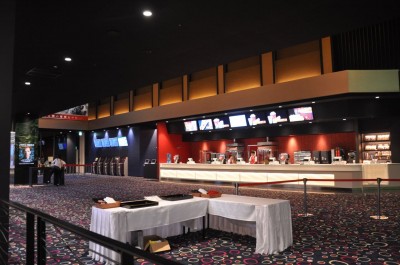 I could go on and on about all the wonderful aspects of this mall, but at this point I am sure I have already convinced you to go, so it's likely you are, in fact, no longer reading but are now carefully backing your vehicle into one of the 4,000 parking spaces. However, just in case I still have your attention, I will highlight just a few features of the mall that stood out to me:
Welcome station on Level 1 with ATMs, foreign exchange windows and tourist concierge
Free Wi-Fi throughout mall
Signage and mall brochure in English, traditional and simplified Chinese, and Korean
Drink Vending machines and lockers in bathroom areas
Nursing lounge, diaper changing stations and other facilities for those with babies in bathroom areas
Small Kids Play Space on Level 4 near AEON
"Rycom Kids Park" play area on the 5th floor (outside) with a water mist plaza that operates every 30 minutes
Information Service Counter staffed with guides to answer your questions on Level 2
The "anchor" store AEON has a much more modern look and layout than other locations in Okinawa- with a larger grocery, bakery and produce section
Relaxing and attractive rest areas with comfortable seating
Beautiful panoramic views of the island on the roof (5th floor)
BONUS RYCOM TRIVIA- just because I love how well this mall represents Okinawa:
The ceramic Shiisaa at the mall entrance were crafted by ceramists in Yomitan
Outside before the 2nd floor entrance in "Rycom Village" the group of ceramic Shiisaa were jointly crafted by local ceramists in Kitanakagusuku
World-renowned landscape artist Ishihara Kazuyuki designed "Rycom Village."
The mall stands on land that used to be the U.S. military's Awase Golf Course.
The "Rycom Aquarium" is over 100 tons with 25 tropical fish species (1,000 fish). Take the elevator and pretend YOU are in an aquarium!
That really BIG fish you all want your picture with? It's called a Humphead wrasse and is one of the largest reef fish—some may grow to 80+ lbs.
At the 5th floor restaurant "Roy's", the menu honors founder and celebrity chef Roy Yamaguchi's Okinawan mother by incorporating elements from traditional Okinawan cuisine.
HOURS: The mall is open 365 days a year. Hours vary according to the store. A few stores open as early as 8:00 a.m., while most of the stores open at 9:00 a.m. or 10:00 a.m. Closing time ranges between 1o:00 p.m. and 11:00 p.m. Generally speaking, stores mainly open between 10:00 a.m. and 10:00 p.m., however you can enter the mall before 10:00 a.m.
The cinema is open from 10:00 a.m. – 12:00 a.m.
Official hours can be found here  (Japanese only)
ADDRESS:  Japan, 〒901-2305 Okinawa-ken, Nakagami-gun, Kitanakagusuku-son, Higa 県道85号線
DIRECTIONS:  Aeon Mall Okinawa Rycom is located near the intersection of 85 and 330.
From Kadena Gate 2
Turn right at Koza Music Center onto 330.
Continue on 330 and you will see the mall on the left hand side.
From Kadena Gate 1
Head south on 58 and then turn left onto 23
Turn right onto 85
Right before the mall you cross 330.
The mall will be clearly visible from that intersection.
Access guide from website with map.
COORDINATES: 26.314286238611693, 127.79647502090143