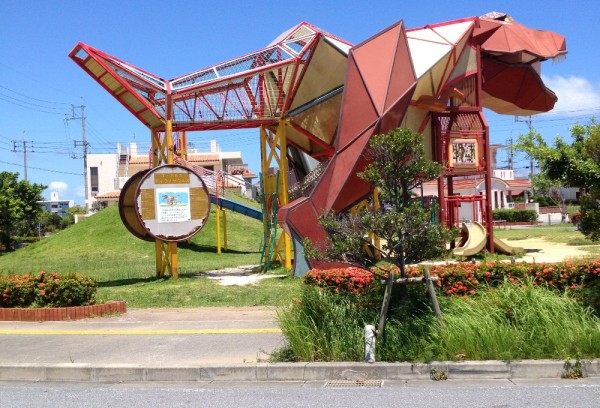 CONTRIBUTED BY KARA PIERACCINI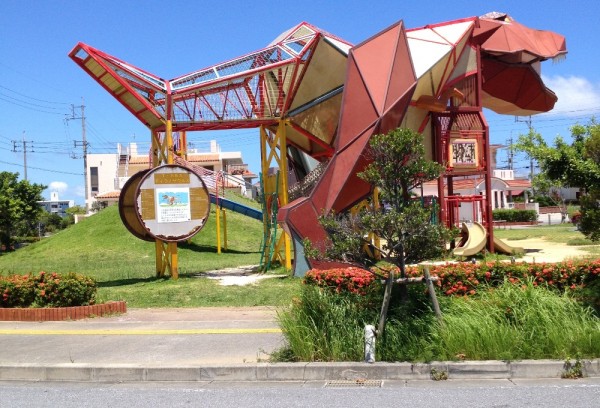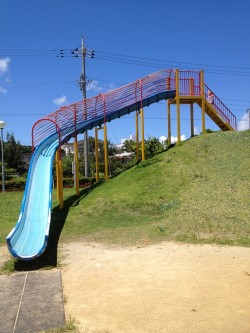 While driving around one day, my daughter pointed out a sign with a T-Rex on it. We followed the arrow on the sign to check it out. I was just expecting it to be a drive by find, but to our surprise, it was a playground! The T-Rex was the main attraction and the main piece of play equipment!
The T-Rex is two different levels with different places to play in and climb around. There are also a couple smaller slides off of it. I wouldn't recommend the T-Rex for smaller kids, but my 3-year-old did fine on it.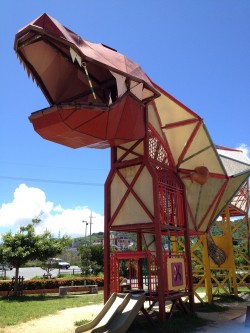 The park also has a bigger slide, swings, benches, parking and restrooms.
Directions: Take 329 south to Yonabaru (this is pretty far down 329 and close to the Nishihara Marine Park). Consult the map for the location. Once you see the overhead sign for Yonabaru Town, you will pass a McDonald's on the left. At the third stoplight (it's a bigger 3-way intersection), make a left. You will go over a small bridge. Take the first left, staying along the water. You'll see the park up ahead on your right.