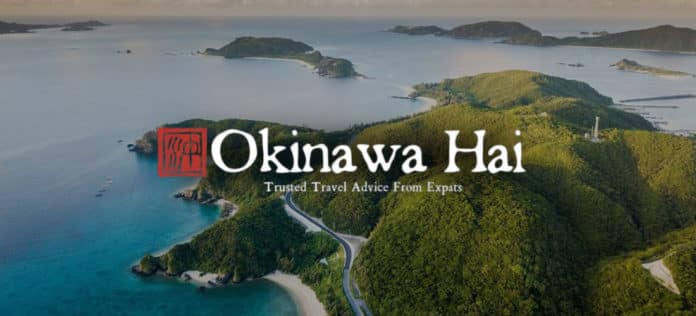 Editor's Note, from a comment below: "Sky Parking has changed their name to Honest Naha Airport Parking Service. Same great people running it. This Article is current as of 12/2017"
CONTRIBUTED BY MARY RICHARDSON
It's always nice to have a friend drop you off and pick you up at the airport. But let's face it, sometimes here in Okinawa, that's just not possible.
That's why I'm sharing Honest Naha Airport Parking Service. During the last year whenever we've taken a short trip off island, we've used their service.  Since travel season is upon us, you might also want to give them a try.
Here's how it works:
1.    Make a reservation in advance. Basically, they just want to know your flight information, what time you'll be at the airport, and what your car looks like.
2.    On travel day, call them about 5 minutes before arriving at the airport.
3.    Go to Departures drop off point and wait.
4.    A Sky Parking representative meets you there and you pay the bill at that time. They drive your car away and you catch your flight.
5.    When you arrive back in Okinawa, call them and they bring your car to the airport.
Having used this service for a year, I think it's genius. It's super fast and efficient. Arriving back in Okinawa, we've never waited more than a few minutes for our car. In fact, because they've known our flight details, more often than not, they've actually been waiting for us.
I was especially impressed with their service once when we were leaving Okinawa and accidentally left our camera in our vehicle.  We called them before our flight and they brought our camera to us at the airport no problem.
The pricing is competitive and maybe even less expensive than taking a taxi. I know some travelers leave their cars at Camp Kinser and take a taxi roundtrip from there. But depending on the length of your trip, Sky Parking may be the cheaper option.  For example, a 3-day weekend trip costs 2,100 yen.
An added bonus is that if you leave your car for 10 days, they will wash and wax your car.
Phone: 098-891-8670
For more information and rates, check out their website and their Facebook Page.
Address: 3 Chome-7-2 Tabaru, Naha, Okinawa Prefecture 901-0156, Japan
GPS Coordinates: 26.1949647, 127.66566369999998