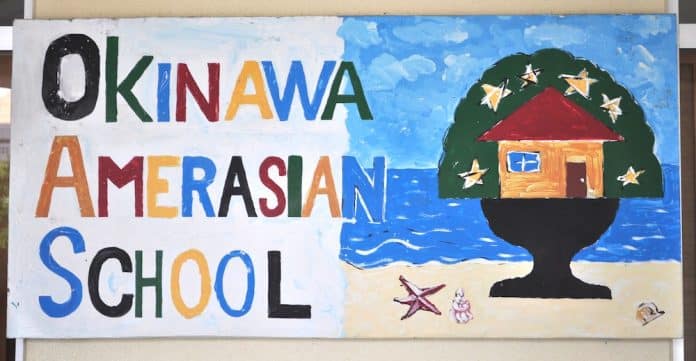 For all you parents looking for a preschool that suits your kids, we're hoping to add a little something to aid in your search. Parents of children who attend various preschools on island have filled out a series of questions about the schools for the benefit of the rest of us. We welcome more than one voice on each school since everyone has a different experience, so please feel free to add in your two cents in the comments.
If your child attends a school that has not been reviewed on this site, please contact our Submissions Manager for the template.
CONTRIBUTED BY CARMAN KERN

AmerAsian Name
Name of the school: AmerAsian School of Okinawa
Address: 1-15-22 Shimashi, Ginowan Okinawa Japan 901-2213
Phone: 098-896-1966
Email:  office@amerasianschoolokinawa.org
Website: www.amerasianschoolokinawa.org
Ages Accepted: grades 1-9 (according to website)
Ages of Your Kid in this School: 5
Where is this school located? Ginowan ( about 20 min from Kinser or Foster)
Contact Information: 098-896-1966

AmerAsian Front
Admissions/Enrollment:
What is the maximum number of students that your school has? Not sure how many the whole school has but they have no more than 15 children per class from preschool up until it's time for them to move to Japanese High School.
Is enrollment open/year-round enrollment or per semester? Year round!

Does my child have to be potty-trained to attend? yes
Can I bring my child in for a pre-enrollment visit? yes
Days and hours:
What are the school's hours? 8:30-3:30 preschool and kindergarden
Is the school on a Japanese or American schedule? They follow the Japanese school year but have a combination of Japanese and American Holidays off, more American Holidays.
How flexible is the school with pickup and drop-off times? They have a before and after school program is you need to drop off early or pick up later.
Costs:
What are the registration fees? 15,000 yen
What are the tuition fees? 30,150 yen per month
Is there a late-pickup fee? yes
How and when does the school require payment (in yen, dollars, etc.) ? You get to choose between 2 dates either near the first or end of the month, payment is yen.

AmerAsian Class
Parent Involvement and Interaction:
Does the school encourage spontaneous visits from parents? yes
Is there a daily report or other process for informing parents of what children did during the day (naps, BMs, snacks, etc.)? no, but the teachers are happy to discuss any thing the parent is interested in knowing.
Are there parent/teacher conferences? yes

AmerAsian Sign
Classroom Structure and Size:
How are the kids grouped? By grade/age

What's the teacher-child ratio in each group? One teacher: 15 or fewer kids
Is there a playground for the children to play on? yes
What do the children do on any given day? I can only answer for my sons class, he's in A class, which is preschool and kindergarden. They do circle time (learn dates, months, get jobs like teachers helper, etc.) play outside, usually they have a them they learn about like dinosaurs, space, etc, they are divinded by grade for abcs, writing, numbers etc.
Are there extracurricular activities or field trips? yes
Final Comments or Observations about the School:
My son has been going to this school for year now. We love it! He has learned so much, including some Japanese! The school is mostly students with an American parent and a Japanese parent. But there are American students and those from India. The school is small, its like a large family! The older kids help the younger students. I will be sad when we leave here and my son cant go there any more!
Directions: From Kinser you take 58 to 153 to 330. Take 330 to the King Taco intersection. Turn right that that road till a closed Union grocery store, the 2nd light. Turn right follow the road till your first left. take that road to end turn right and follow that road till you see AmerAsian School sign, it's white with the letters in different colors!