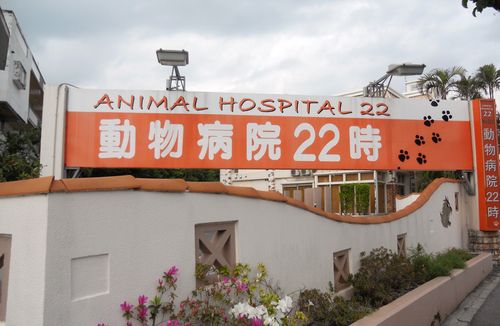 CONTRIBUTED BY LIZ SMITH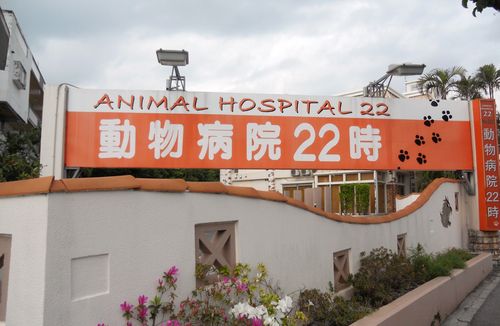 During the madness of trying to catch the latest report on television about the earthquake, and trying to get updated information about the possibility of a tsunami hitting the island, our beloved dog, Buckeye, decided to have a "quake" of his own. He was diagnosed with epilepsy a few years ago, while we were back in the U.S. This wasn't the first time he had a seizure. I knew what to do, hold him, comfort him (they lose vision during the seizure) and walk him through it.
After 45 minutes, and witnessing intensity that I had not previously seen during a seizure, I knew that he wasn't going to come out of it. I ran to the computer and looked up emergency vets on Okinawa. I knew that Kadena would be closed, and even if open, they don't treat emergencies, according to their site.  I glanced at the hospitals they had listed, decided that Animal Hospital 22 would be the closest, and once my husband arrived, we loaded Buckeye into the car and took off.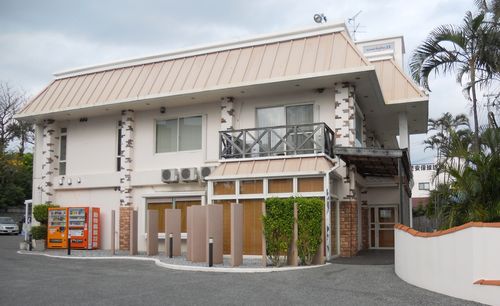 Once we arrived to animal Hospital 22, we ran inside and told them that we had an emergency. They took one look at Buckeye, swept us into a consultation/exam room, and a vet was there before we could blink. There was a vet tech that spoke English, translating for the Vet. They started an IV, and then explained that they would keep him overnight to give him medication and monitor his condition. They were amazingly informative, and comforting.
On the way out, they told us that they needed a deposit, but that we could decide how much it would be. I asked for an estimate and she told us that the emergency exam, blood work, IV, and overnight care would be 15,000 Yen, and the cost for the next day could range from 10,000 to 15,000 Yen. We left a deposit, were told that we could come back the next morning to visit, and then in the afternoon if he was ready for release.
We received a call first thing the next morning letting us know that he was seizure free and doing well, and that we could pick him up at four o'clock. When we arrived, the tech came to get us, we were led to a room to consult with the Vet, they were very patient and very thorough in the explanation of their care, and what the follow up care would be. The only "issue" with language was when they needed to tell us that one of the medications was a suppository. She had to use her electronic translator, and then we all had a chuckle.  I paid the remainder of the bill on the way out (8460 Yen, the total for all services was 23,460 Yen, less than the lowest estimate they had given us) and we made a follow up appointment.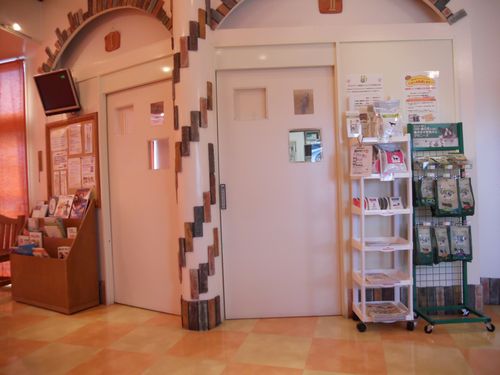 We have had our dogs to Kadena for the quarantine paperwork after arrival. We have not been back, due to the fact that it hasn't been necessary. I know that they are very, very busy. I knew that I should have looked into off base care when we arrived, but let's face it, there are so many things going on, it just fell by the wayside. I haven't been to any of the other off base vets, so I am not rating them. I just wanted to let people know that Animal Hospital 22 is absolutely amazing. The facility was clean and beautiful. The staff was friendly and kind. At least five of the assistants that we met spoke English. There were several other Americans in the waiting room, and a gentleman waiting for his dog to come out of surgery told us that he also uses them for routine care. Every piece of paperwork that we received, whether care instructions or credit receipt, was in English.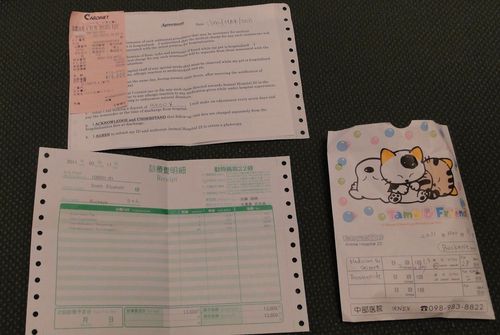 Locations: They have four locations; the one that I am reviewing is on 329 in Okinawa City. The address is 1-2 Yogi Okinawa City Okinawa 904-2174
Phone number: 098-983-8822
Hours:  They are open from 9:00-12:00 and 16:00-22:00.  They are closed between 12:00 and 16:00. If you call them during that time, they will see you for an emergency. Although they advertise that 24-Hour emergency services are available, call first! For instance, in March they were closed on Saturdays, as they had no vet available that day.
Payment: They take Yen and credit cards.
Directions: From Kadena — Out Gate 2 Kadena, straight through the four corners intersection (blue overpass). Go down the hill to Route 329, take a right, follow 329, the clinic will be on the right next to A&W.   From Foster — Out Legion Gate Follow 81 all the way to 329. Turn left. Animal Hospital 22 is on the left hand side before A&W.  From Plaza —  Turn right onto 85. Go straight the intersection, the road becomes 22. Follow 22 to 329. Turn right. The clinic is on the right next to A&W.