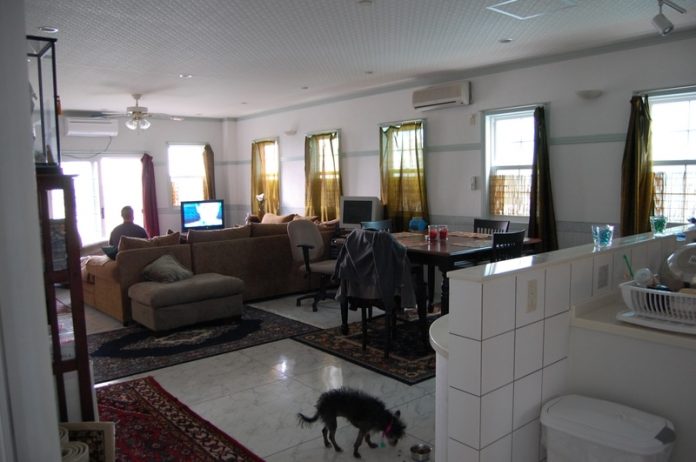 Living overseas has its challenges, and a commonly agreed upon one is finding that perfect place to live. To help those of us who are curious about the different options for living on Okinawa, readers have answered some of the most frequently asked questions about on-base housing. If you live in an off-base house that has not yet been featured on this site, please contact our Submissions Manager for the template. 
Here's a great link to access, too, if you're on the fence as to whether to live on-base or off-base.
CONTRIBUTED BY DANIELA
Living Off-Base:
1.  What's the name of the city where you reside?  Yomitan
2.  What's the general area (i.e. North, Central, South Island)?  Central, just north of Kadena
3.  Is there a special name that is associated with your area? (i.e. Sunabe, Kadena Town, Naval Kadena, etc.). Toya
4.  What is the nearest military base and accompanying entrance (aka Gate) to your home and what is the approximate driving time to that military base/gate? Tori, about 5 minutes. Kadena, about 20 minutes
5.  What DODDS school district is your home zoned for?  Is there a schoolbus system available? Kadena schools. We are pretty much at the end of the bus route and the trip takes about an hour each.
6.  What is the nearest highway or main road to your home?  Route 6
7.  Please describe the "feel" of your neighborhood (i.e. pet-friendly, child-friendly, safety, spaciousness, predominantly "Japanese" or "American", urban, rural, etc.).
It's like living in a small town. Japanese neighbors with some American here and there. Lot's of pets and kids.
8.  Are there places of service in your neighborhood within walking distance such as restaurants, convenience stores, laundromats, bakeries,coffee shops, parks, etc.?
We can walk to everbody's favorite the pancake house. There are some fantastic restaurants around the corner. The supermarket and corner store is 10 minutes walking. The fruit/vegetable market 10 minutes. The fish market 5 minutes. All walking distance/times
9.  Please describe the style of your home (i.e. Westernized, traditional Japanese, detached family home, townhome, etc.).
Western duplex
10.  Please provide general information about your home such as the rent, square footage, number of bedrooms and baths, special amenities, etc.).
3 bedrooms and 1 bonus room, 2 bathrooms, the downstairs bathroom is Japanese. Japanese dryer, American washer and oven.
Rent is 210.000 yen
11.  Are there any special accomodations or tasks that you've had to complete to make your home useful such as purchasing transformers, appliances, etc.?
We are using a transformer for everything that get's hot or warm things up. Iron, microwave, etc.
12.  What costs are there associated with living off a military base and how do you pay for those costs?
Water was about 50,-, Gas 140,- (gas dryer and lots of laundry), Electric 110,- (remember no AC right now), trash is 30,-
13.  How is parking provided for your home? We have 3 spaces in front of the house
14.  Are there any outdoor spaces or yards provided for your home? A very small yard, fenced in
15.  What housing agency did you utilize to find your current home?
Sunny's, they rule!
16.  Are you satisfied with the maintenance services that are provided for your home?
No problems as of yet.
17.  Finally, what advantages and disadvantages do you feel has been your experience living off a military base here in Okinawa?  Also, please feel free to add any COMMENTS that you feel would be helpful to others about living off-base.
I used to be an advocate of living on base and have now done a complete 180. This is the best move we ever made. I feel as if I can breath. I sleep better and I can spread out. The ocean is our back yard. How lucky is that?
---
If you live in on-base housing OR off-base housing that has not been featured on Okinawa Hai, or in housing that has been renovated since its last post, please contact our Content Manager for the on-base housing template and instructions on how to share your little slice of Okinawa with the rest of us.