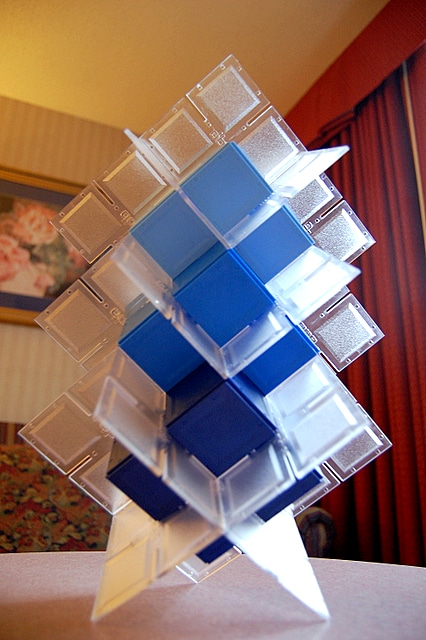 CONTRIBUTED BY KIMBERLY MITCHELL
I wanted to share a fabulous find for kids toys online. Fat Brain Toys . Fat Brain Toys not only ships to APO addresses, they ship here for FREE, and they ship here quickly! And to top it off, they have a great selection of creative and educational toys. My 3 year old LOVES her dado squares– who am I kidding? We love them more. One of my husband's creations: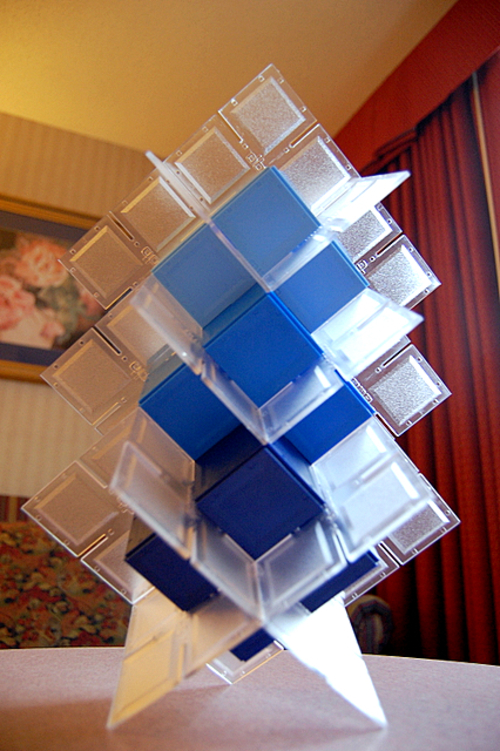 I've also had abysmal service from online vendors. GotPrint.com was a particularly bad find recently. Not only did they bill me $25 for shipping business cards without telling me, the product was terrible and they refused to make it right. Under no circumstances would I use them again.
If you have any tips on where to shop online and which companies might be the best bet to get something to an APO box on time and under budget, let us know!