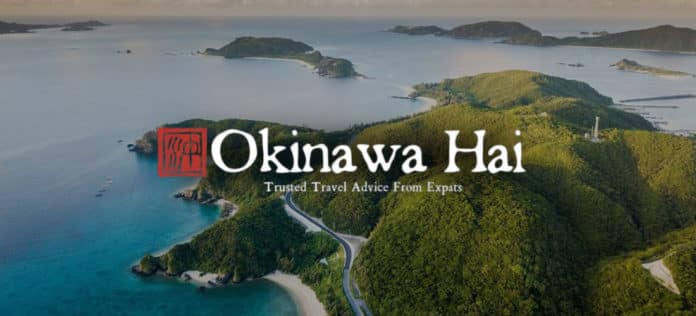 CONTRIBUTED BY ERIKA MEYERS
Becoming a student on Okinawa is simple. There are several international universities on the island that accept students:
Meio University
Okinawa International University
Okinawa University
University of the Ryukyus

For people living on Okinawa already, becoming a student is easy because you need to submit your application in person. As far as paperwork goes, it is in Japanese (some with poor english translations) but you mainly just need to apply as you would to an American college. You have to apply in October for April (Spring Semester) and April applications for Fall Semester. The tuition for most of these universities is around $8000, though some are around $6000. All applications have about a $100 fee.
Many offer scholarships and discounts for those eligible international students with impeccable grades. Most of these universities require a proficiency exam to place you proper into a language course, there is also a required entrance exam for some of these universities. Keep in mind however only three of the universities offer courses in English for undergraduate studies. Meio University is up near Nago and has Japanese language courses, and undergraduate programs for international students. Okinawa International University is near Foster/Futenma area, and offers undergraduate courses in Japanese to international students. Okinawa University is in Naha near Kokusai Dori has a Japanese language program that is mandatory for all international students prior to applying for undergraduate admission. University of the Ryukyus offers a Japanese language and Okinawa culture program for all students, as well as courses in English for graduate students and undergrads. Universities of the Ryukyus is the only university I have found on Okinawa that is covered under the GI Bill. University of the Ryukyus has international student housing in limited numbers for an amazing price of $79 a month plus utilities.
Apart from student housing there is a company that has approximately 500,000 apartments all over Japan. Leopalace21, has numerous apartment complex's on Okinawa. The price is fairly cheap, at about $650 a month furnished with utilities. There are two different ways to rent, depending on how long you'll stay the system you can choose is different.
Monthly system (prepaid)
1 A prepaid system. (You decide the staying period in advance, and pay all charges when you make the contract).
2 No need to pay the utilities
3 Your stay period should be more than 30 days
4 You don't need a guarantor but need emergency contacts
Chintai system (month by month payment)
1 The rent will be paid every month using automatic withdrawal.
2 You will pay the utilities (gas, water, electricity) by yourself.
3 More than 6 months' contract. But if you leave within 6 months, a cancellation fee equivalent to one month rent will be required.
In most of the apartments they have electric appliances like TV, washing machine, refrigerator, microwave oven, electric stove, air conditioner, curtain, bed, table, chairs. Also there are toilet, bathroom and kitchen, but no cooking utensils.
Their website is in Japanese, and the English version does not have the same features. However, you are able to email this company in English with your questions as to locations, rooms available, rent price, etc. They reply within 24 hours, in English.
https://www.leopalace21.com/ (Website in Japanese)
https://en.leopalace21.com/ (English Version)