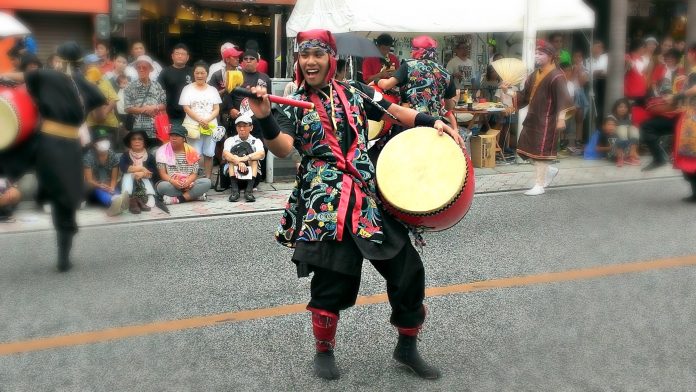 CONTRIBUTED BY KACEY A.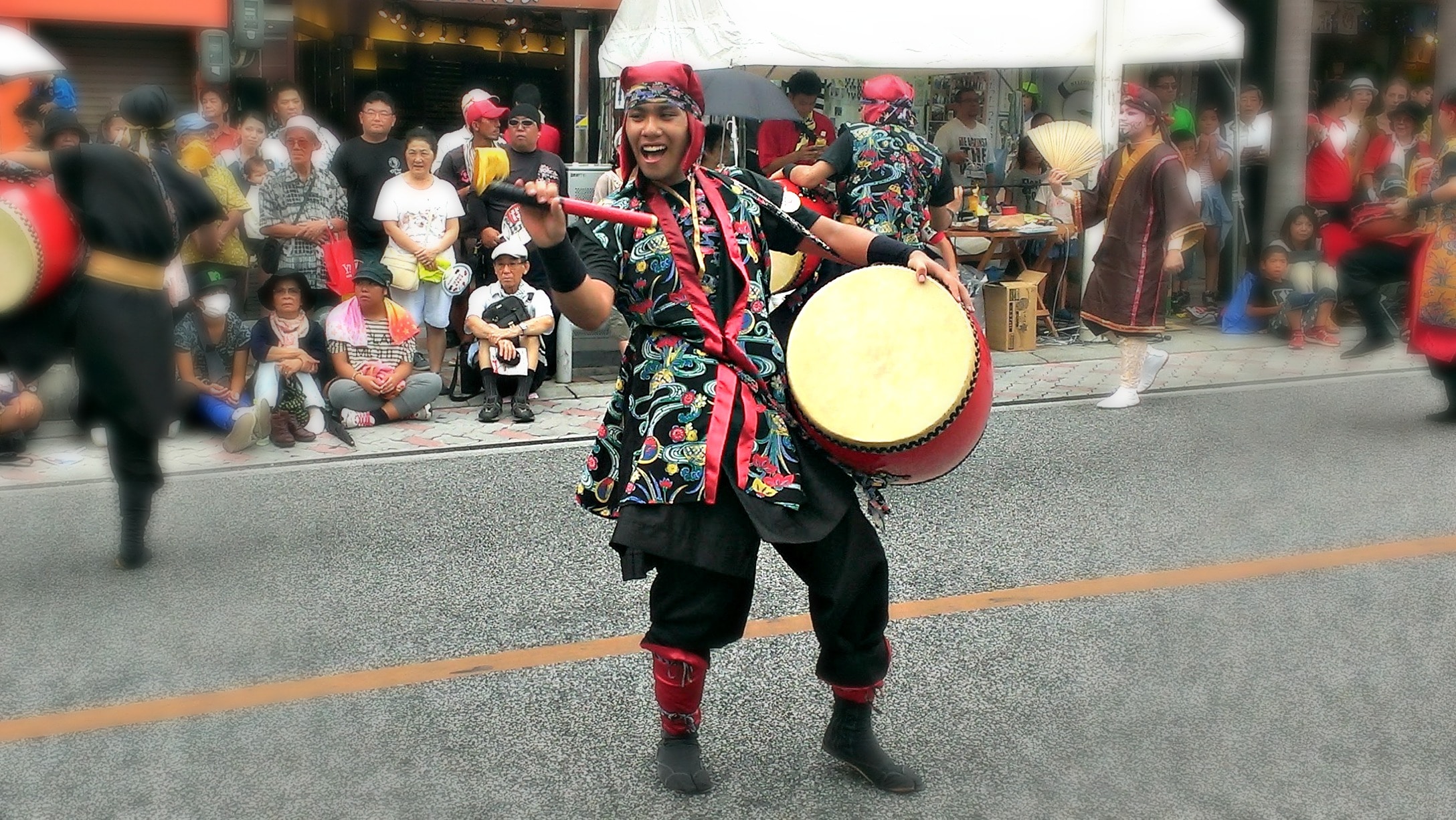 August is here and we have a list of local events for the month. Events on the island are constantly being created and changed, so please make sure to use the contact info provided on each event to verify information. If you know of an additional event that you'd like to share with our readers, please add it to the comments below!
August 1st – 27th
Satur-Zoo Night
Every Saturday the Zoo will be open an extra time to enjoy Animals, Petting Zoo, Night Museum and more.  Open until 21:00.  Adults ¥500. Children ¥200.  Okinawa Zoo.
August 1st – 31st
One Piece Village
Life Sized Figures, One Piece Restaurant, Souvenirs.  Ryukyu Village, Onna.  8:30 – 17:00, ¥1000
August 1st – September 19th
Haunted House
Haunted House. Ashibina Outlet Mall (2F), Tomigusuku. ¥1,000. Mon – Thurs 12:30 – 18:30, Saturday 11:30 – 19:00, Holiday 10:30 – 19:30.
August 6th & 7th
Hagoromo Festival
Street Parade and Festival. Free. Ginowan Seaside Park.  Saturday 17:00 – Fireworks at 20:50.  Sunday 12:00 – Fireworks at 20:50.
August 6th
Dance & Cacao
Dance Workshop & Performance by Chicago Footwork Performer "King Charles".  Enjoy Craft Bean to Bar Chocolate as Well. 19:00 – 21:45.  Dance Workshop w/ Coffee & Chocolate ¥3,000. Show only w/ Coffee & Chocolate   ¥1,000
August 7th
10,000 Eisa Festival
The largest Eisa parade held once a year.  Kokusai Dori. Start 13:00. Free.
Koza Battle Festa
Okinawa Pro Wrestling.  Music Town, Koza. ¥3,500 – ¥5,000.  Doors 15:00, Starts 16:00.
Kurashiki Dam Festival
Family Event, Lake Swimming, Live Entertainment, Food and more.  Free.  9:00 – 16:00,  Kurashiki Dam, Uruma.
August 14th
Bullfighting
Bullfighting. 12:00. Ishikawa Dome. ¥3,000 or ¥2,000 for Foreign Guests.
August 20th
Night Flea (Food Flea)
Food Flea Moves to Kariyushi Urban Resort Naha. 15:00 – 21:00. Free.
August 21st
Youth Eisa Festival
Youth Eisa Performances.  Chatan Park Athletics Stadium.  Chatan. 15:00pm – til.
August 26th – 28th
Island-wide Eisa Festival
Organizations have been selected from all regions to perform in the city that started Eisa.  Goya Crossroads & Koza Sports Park Athletic Stadium.  Free.  Friday: 18:30 – 21:00. Saturday: 15:00 – 21:00.  Sunday 15:00 – 21:00.
August 27th & 28th
Orion Beer Festival
Orion Beer, Orion Entertainment. Coincides with Eisa Festival.  Koza Sports Park. Free Admission.
August 31st
Greek Cooking Lesson (in English)
Healthy Greek Cuisine Cooking Class. Tamagusuku, Nanjo City. ¥6,000. Contact for details and Reservation.