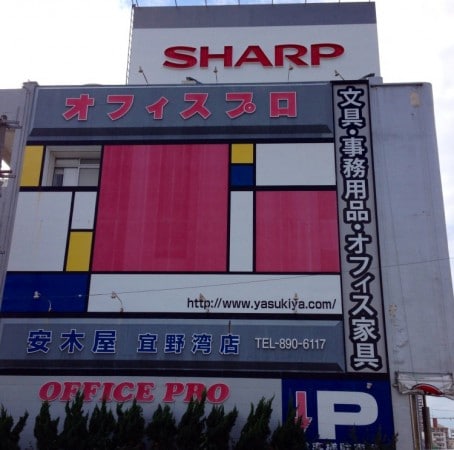 Editor's Note: As of June 2016, we have been informed that this store is no longer open. We are leaving this post in our archives for those of you who may be looking for it.
CONTRIBUTED BY LEVI COLE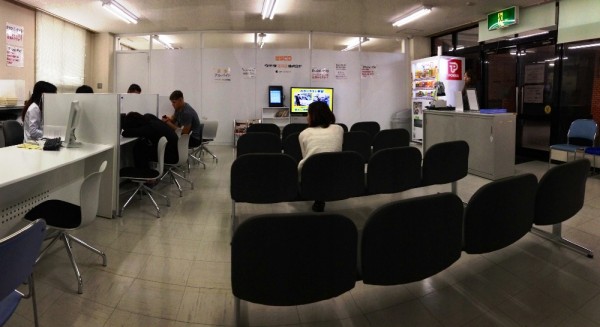 You have probably arrived at this article because you own an Apple product (e.g., Macbook, iPad, iPhone) that is experiencing some type of problem ("Ooohhh, I was supposed to put on the waterproof case first, THEN go scuba diving!") We've all been there. In the U.S., getting your Apple products serviced was a piece of cake – if you don't have an Apple Store at your local mall, you just call up Apple, they tell you the nearest authorized service provider, and you're golden. Much trickier in a foreign country.
Well, fear not. There is actually an authorized Apple service provider right here on Okinawa, and you don't have to drive all the way to Naha to get there! The name of the store is Uchida Esco (ウチダ エスコ), and it is only a couple miles south of MCAS Futenma on 58. The store itself is rather obscurely located, so you are going to want to look for and park in front of the building pictured below. There will be a giant SHARP sign at the top, and OFFICE PRO will be on the bottom.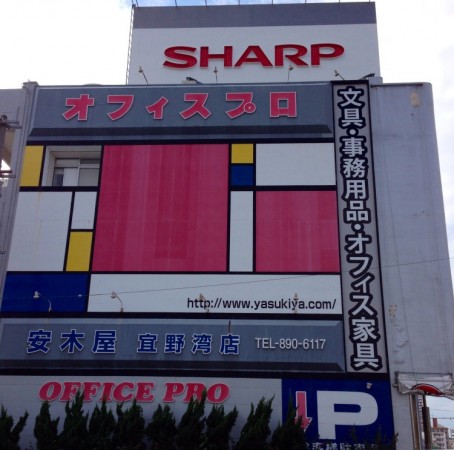 You will proceed to walk around the right of this building (as you walk, to your left will be what appears to be an office products store) and you will face this building pictured below.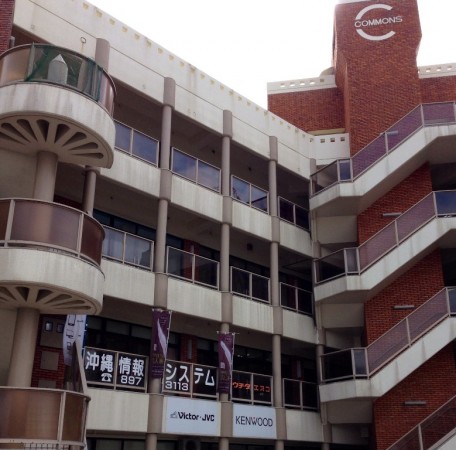 Ascend the spiraling staircase to the second level and the store will be on your left in about 15-20 yards.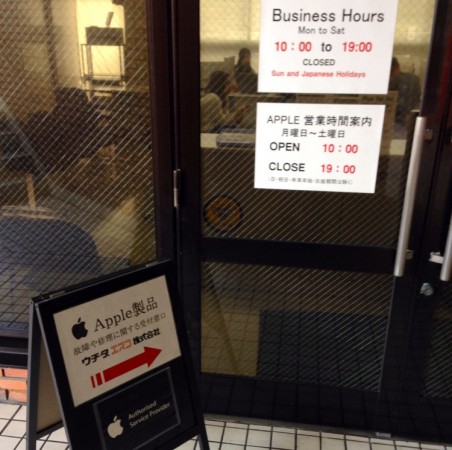 When you walk in, you will immediately face a small computer station (pictured below). Press the large orange/reddish button to receive your ticket, and your number will be called accordingly.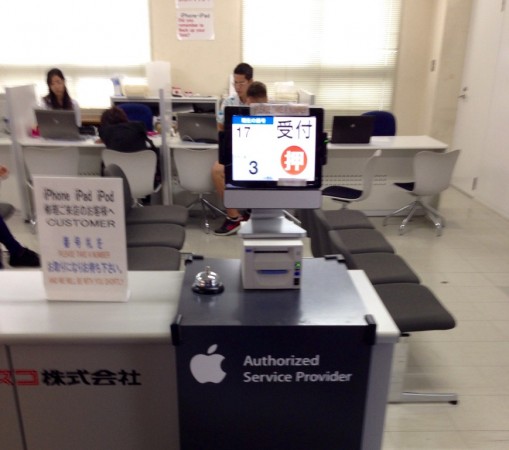 The staff's English is serviceable, and they have paperwork in English. They seem to do a decent job. My hard drive crashed, and they replaced it in about 10 days.
Hours: Monday-Saturday 10:00 a.m. – 7:00 p.m.
Directions: Input address below and navigate accordingly. Otherwise, it's exactly 6 km south of Camp Lester gate on 58.
Address: 11-12, Mashiki 1-Chōme, Ginowan, Okinawa, Japan 901-2224
Phone: 098-890-0864
FAX: 098-870-2001
Payment: Unknown (I was covered by warranty.)