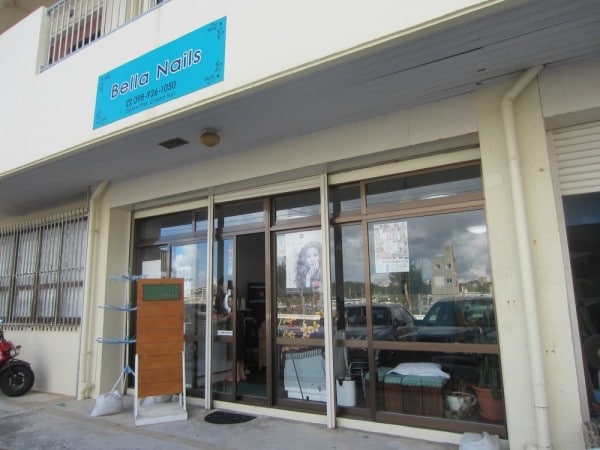 CONTRIBUTED BY MARIE LEWIS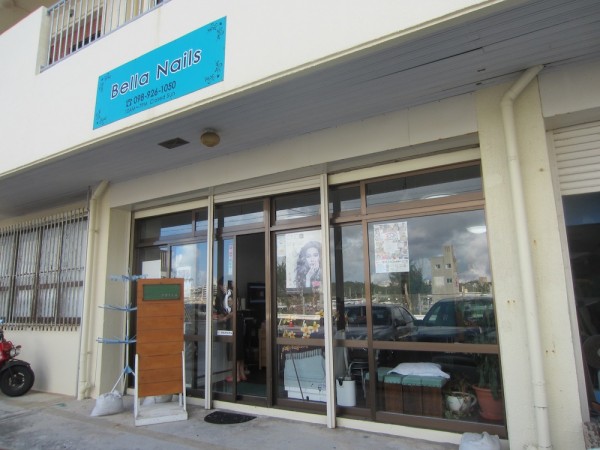 A mere 24 hours before boarding a plane to Italy for the trip of a lifetime, I looked down and realized with some horror that I was in need of a pedicure. Badly. Cocok's was fully booked and so was Dulce; I had hoped they could squeeze in a place for my neglected feet, but it was not to be. No time for tears. I remembered an ad from somewhere with the name "Bella Nails." Google saved the day and within minutes I was on the phone arranging for an immediate appointment.
At first glance, the place was small and not anything fancy.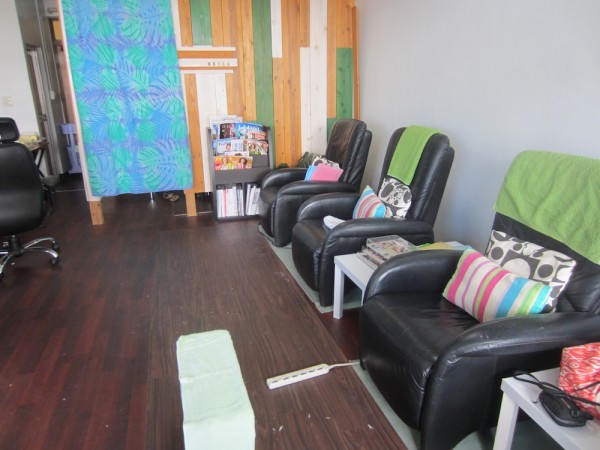 But what it lacked in ambience it made up for in efficiency and value. You see, I was looking for straight color without an intricate design this time around. To my delight, Bella Nails offered a special price for pedicures without nail art: 2750 yen (the price with art was 3750 yen.)
The staff was friendly, and although their English was limited, I had no problem communicating my needs. They sat me down and got started right away. I received a nice soaking and foot rub, and there was a television on showing some Ashton Kutcher movie.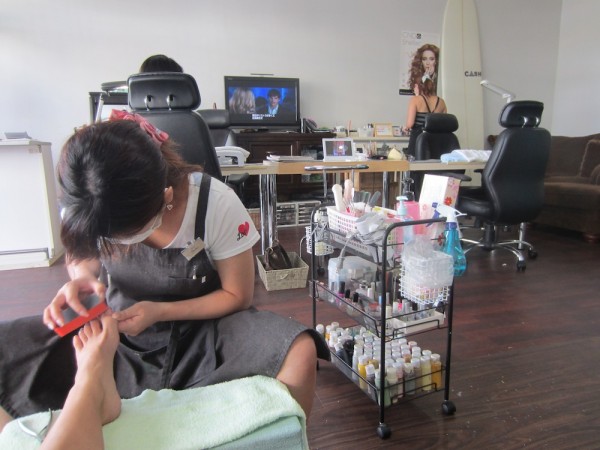 They also offered me tea and candy. In about 30-40 minutes I was done, and my red nails (with a small decal I picked out at the last minute for 200 yen extra) were ready for Europe.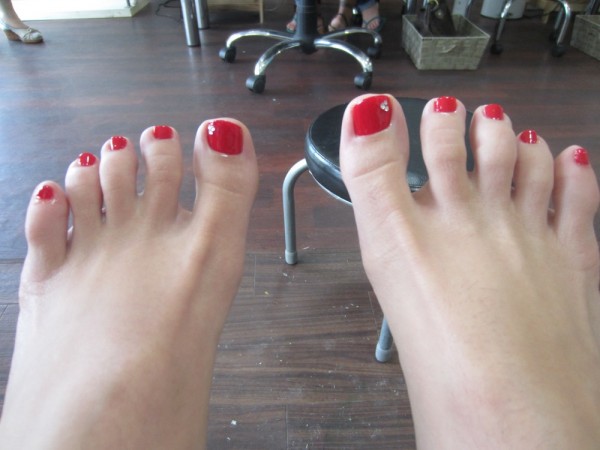 My pedi never chipped and I finally removed the polish myself after a month because my nails had grown out. I had a great experience there and would go again in a heartbeat – especially since it seems less crowded than other nail places on-island.
They also offer acrylic and gel manis and pedis (ranging from 4950-7650 yen).  A standard manicure is just 1750 yen.
There is a small area in the back where they do lip, eyebrow, back/chest, and Brazilian waxing (500-4000 yen).
Hours: Monday-Saturday 10:00 a.m. – 7:00 p.m. Closed Sunday.
Payment: Yen, U.S. dollars, Visa and Mastercard accepted
Phone: 098-926-1050
Directions: From Kadena gate 1, turn left (south) on 58. Pass route 23 and at the next light, turn RIGHT. Bella Nails will be two blocks down on your LEFT (it is in a small plaza immediately after the port.) There are only two parking spaces exclusively for the salon, so you may have to park along the seawall (down the next block).
Website: Bella Nails Facebook page