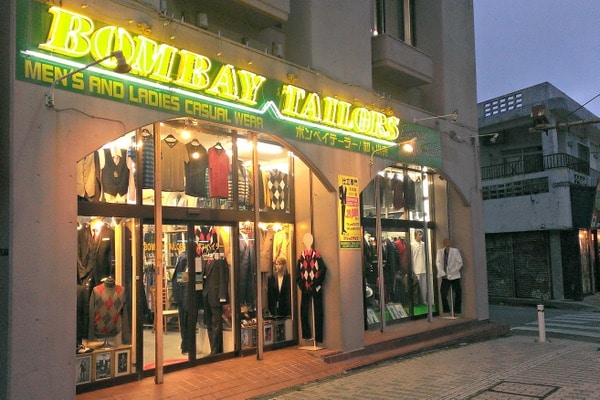 Bombay Tailors
CONTRIBUTED BY KACEY A.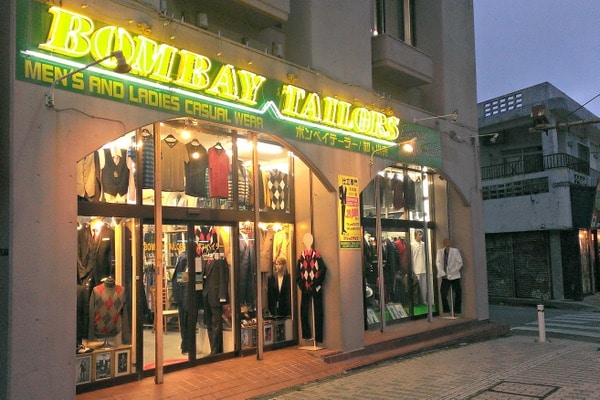 Awhile back, my husband had a shirt made at Bombay Tailors, an iconic shop on "Gate 2 Street" just outside of Kadena Air Base (you guessed it, Gate 2). Like most of us, shirts 'off the rack' just don't fit him quite right, so we were curious how much we would like a custom shirt. Well, he loved the shirt, and I love the way the shirt looks on him. It instantly became a favorite in his closet. With the owner's help, he was able to pick out a design and fabric that worked both for casual occasions and for dressier ones! Perfect! We had such a great experience that I went back recently to get some more information to share with you all.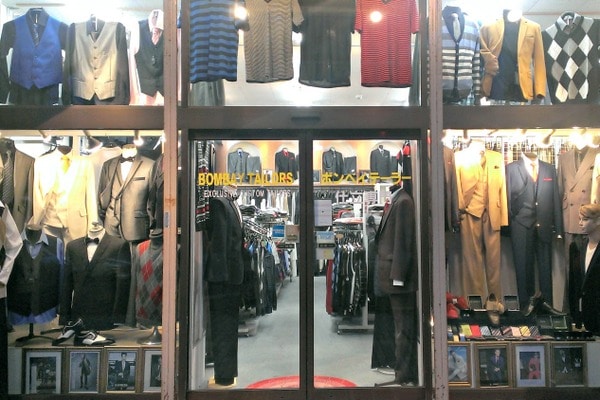 First the history. Pretty much anyone who has ever been stationed on this island has heard of Bombay Tailors, so I knew they have been around awhile. But since 1974!?! That's crazy! Owner, Nash Khiani moved from India to Hong Kong and became a tailor in 1967 at a longtime running large store called Harilelas.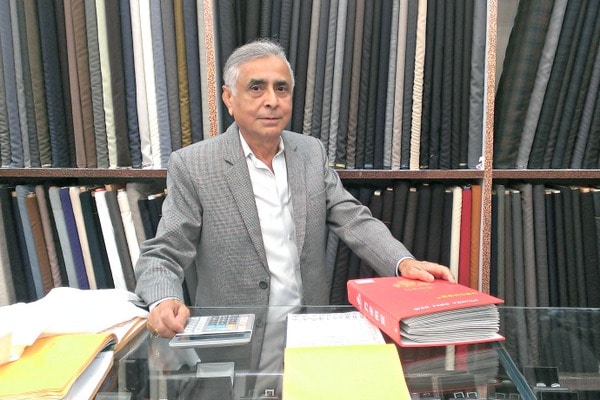 After training there he was transferred to Okinawa to run their shop at Naha Air Base from 1968 – 1973. At that point, he was ready to start his own business up north near Camp Hansen in 1974. He was so busy up there and to accommodate service members' duty hours, it was considered normal to stay open until 2 am! In 1986 he relocated to his current site on Gate 2 Street in Okinawa City. While he doesn't stay open until 2 am anymore, he is no less dedicated, staying open 7 days a week with only one other salesperson.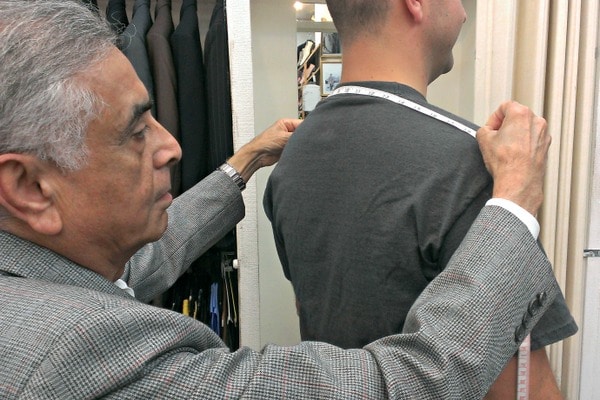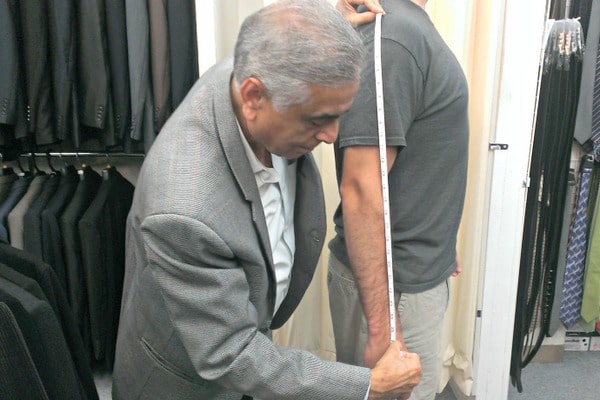 When I tell you Nash and his team can make nearly anything, I mean it. Their main business is men's suits & shirts, but they can easily create dresses, women's suits, jackets and more. If you have something specific in mind, you can simply bring in a photo (multiple pictures with different angles help) and they'll recreate it!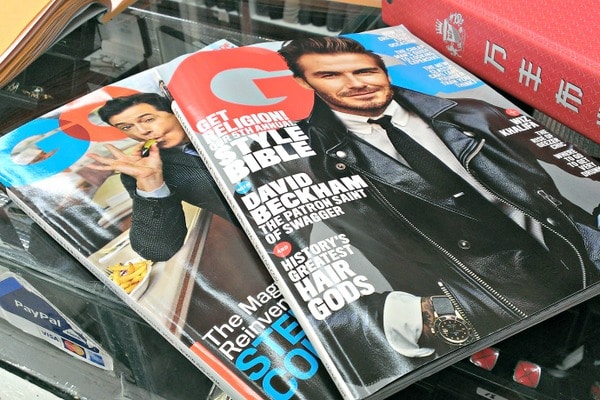 They have a GQ magazines to look through for examples, and they have full-size images on the wall that they rotate for inspiration ideas. Nash will help guide you based on what type of use you want out of your clothing, your body type, material etc. There are over 600 types of materials you can choose from, and over a dozen fabric books. He'll help guide you with those as well.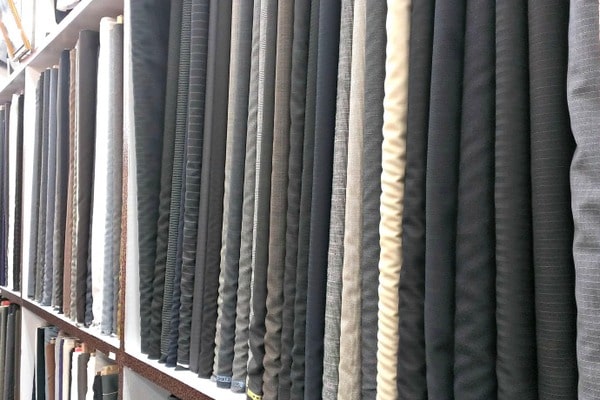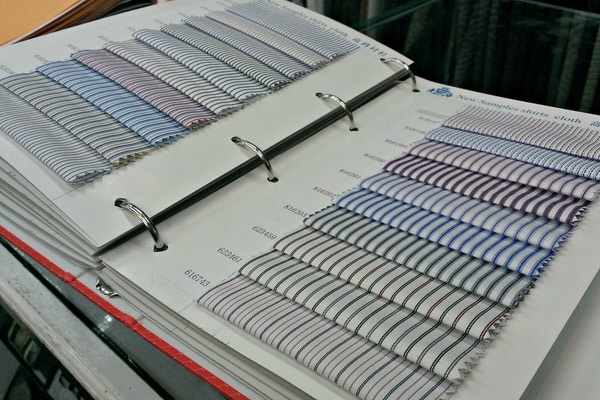 They have most fabrics on site and most items are made on the island (they sew everything in a different building). There are 10 people who work on each custom suit. WOAH, right? I'd love to see that in action. In the rare case, they don't carry the fabric you choose, they have the material cut at their shop in Hong Kong. Most clothing you choose will take between 7-10 days from measurements to pick up! Urgent orders can be expedited on a per case basis.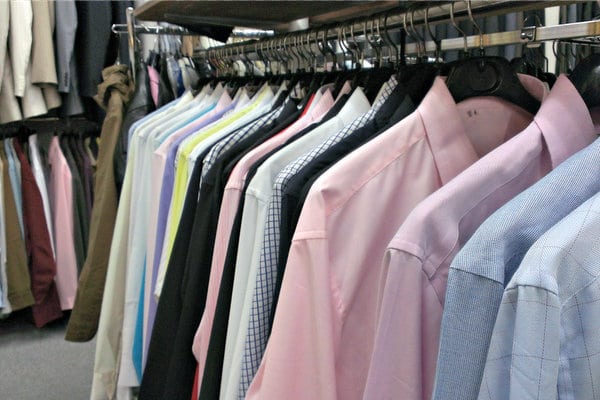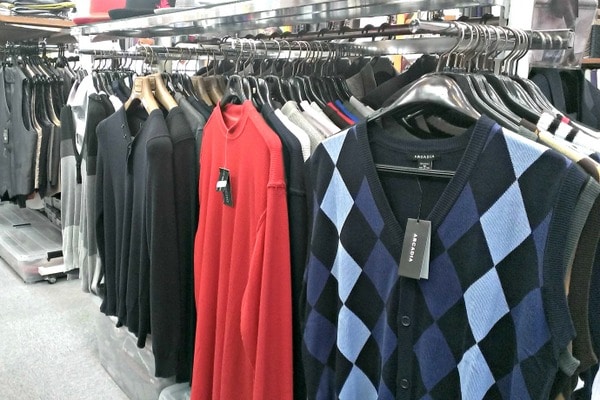 In addition to the custom made pieces, they sell a ton of pre-made clothing. You can save some money by purchasing a pre-made suit and have it altered to your specifications. They can also do alterations on clothing you already own.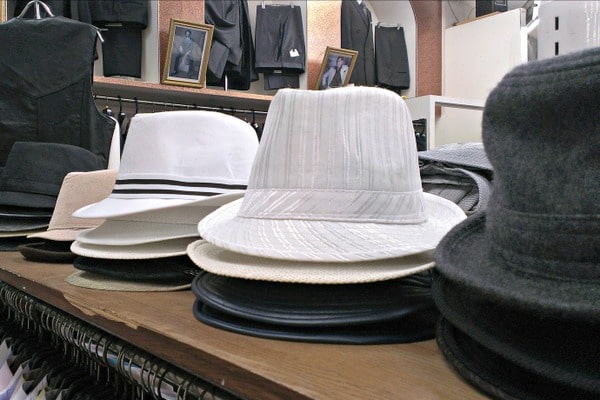 I highly recommend Bombay Tailors and Nash's service. They do a great job, have wonderful customer service and the quality of their work is top notch!
---
Bombay Tailors
Email: naroomal@gmail.com
Phone: 098-933-5737
Hours: Daily 11:00 – 20:30
Address: 1-5-1 Uechi, Okinawa-Shi, Okinawa, Japan 904-0031
GPS Coordinates: 26.3367067, 127.79723390000004