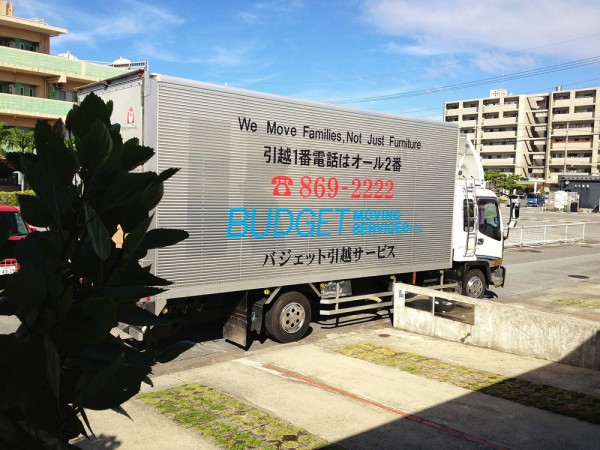 CONTRIBUTED BY SHELL BURGER
Editor's Note: This is a follow-up to Shell's step-by-step guide to moving from one off-base home to another. To read that article, click HERE.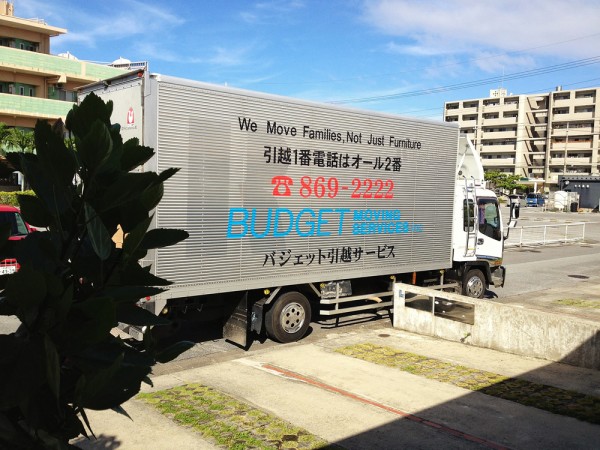 When we decided to move from one off-base house this summer to another off-base house, the only thing we dreaded was the actual moving process. The thought of trying to carry large appliances and heavy furniture up and down stairs was not appealing. Although we have friends that offered to help, we didn't want to burden them with having to carry our heavy stuff. So we decided to call around and get estimates from different moving companies. We had several come out and provide estimates, but the one we decided to go with was Budget Moving. Not only did their estimate come in lower than the others, but the estimator, Yoshitake, was extremely friendly.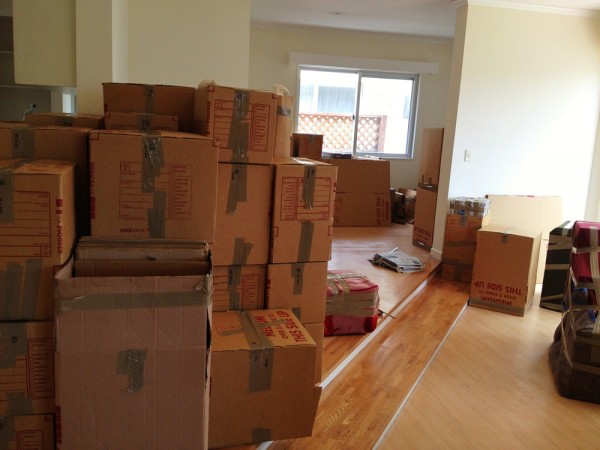 He explained they could move just the heavy stuff, let us pack and they move everything, or they could pack and move us. The price difference between us packing and them packing was only 30,000 yen. When we sat down and thought about it, we decided having them pack and move us would be the most efficient and best method.
Since they were packing us also, they arrived at 8:30 a.m. (actually they were outside our house about 8:00, but I think they were waiting on additional people.) They were able to pack up and move our entire 1800 square-foot house by 5:00 p.m. that same day. Our packers/movers back in the states took three days to pack the same amount of stuff.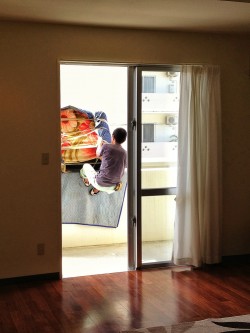 When they first arrived the lead guy (normally the only one that speaks English) will walk through the house with you and find out if there is anything that should not go. They will mark off the stuff. Since we have two dogs we had them blocked off in a room and they put tape across the door so no one would try to go in. A word of caution: they will pack everything, including wet towels and trash in trashcans. I thought I was safe and dumped some wet towels in a bathroom they already finished, only to go back and find they went back in and packed them! They are thorough.
Removing the stuff from our old house was easy since it was a ranch-style house, but when we got to the new house the movers put their moving ninja skills to the test. They were loading boxes and furniture over the second floor balcony from the tops of their moving trucks. One guy almost climbed up the balcony wall just to get the sofa over. 
They also had these two-person harnesses they used to move the refrigerator and other heavy appliances. An added bonus, they returned to pick the used boxes after we finished unpacking.
All of the workers were extremely courteous and friendly. We made sure to have a cooler with cold water and colas available throughout the day and we provided donuts in the morning. They seemed very happy about the donuts and even asked if they could take the couple leftover ones with them, which of course we said yes to.
Overall to move our entire house, including packing, we ended up paying 110,000 yen. That seems like a lot up front, but when we sat down to start thinking of taking time off work, renting a truck, paying rent out-of-pocket to give us enough overlap days to move everything, we decided the moving cost was well worth it.
If you are looking for a local moving company, whether it is for an entire house move or just a few items, I highly recommend Budget Moving.
Hours: Open Daily (We called at various times into the evening also.)
Payment: Yen or Credit
Phone: 098-869-2222 (off base) OR 646-4400 (on base)
Website: Budget Moving