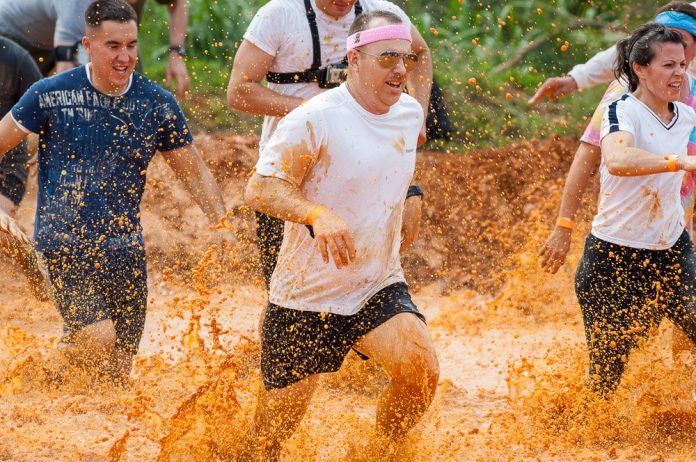 Editor's Note: Registration for the April 25, 2015 Bushido Mud Run is open and more information is available on the MCCS Okinawa website. The post below was written about the Mud Run's first year on Camp Hansen, in 2013. 
CONTRIBUTED BY MARIE LEWIS/PHOTOS COURTESY OF SINGLE MARINE PROGRAM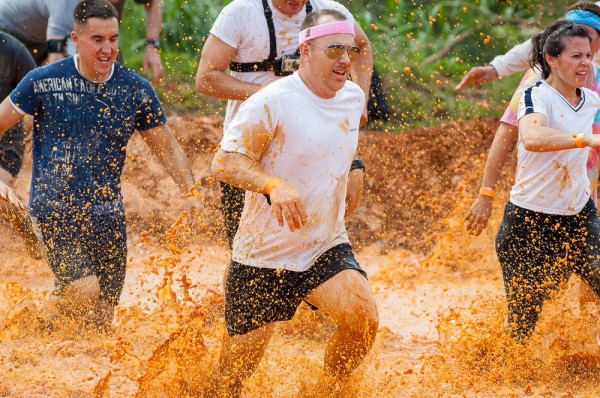 They called it history-making. They called it epic. They called it: The Bushido Mud Run 10K Adventure.
It was history-making — the first mud run ever attempted by the Single Marine Program in Okinawa. It was epic — I mean, have you SEEN the photos? Guys in crop tops, gals in tutus, frolicking like a bunch of care-free hippies, happier than pigs in the mud.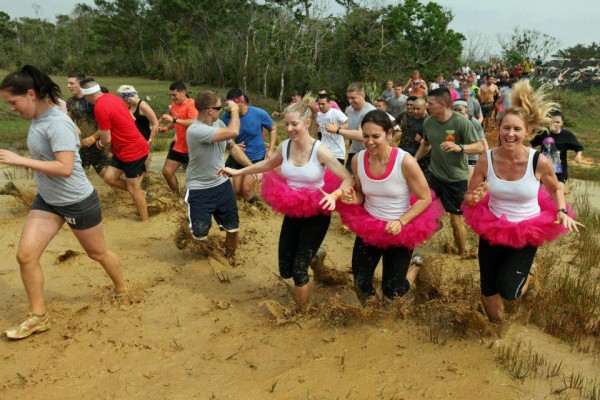 And man, was it muddy. And fun. One gigantic, nasty, glorious mess. Just look at that guy in his mud-soaked delight.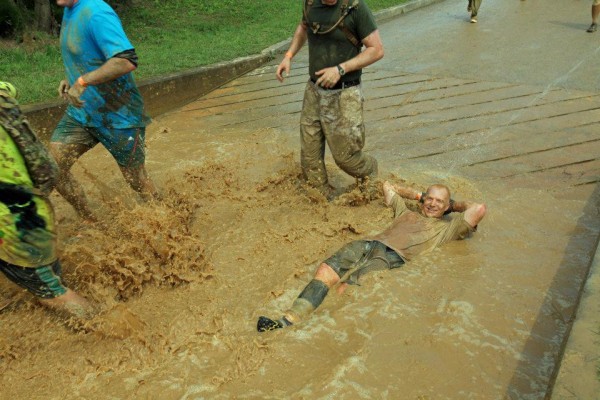 I signed up abruptly, at the last minute. I've run plenty of 5K's and even a half-marathon, but nothing through the kind of swampy sludge I was hearing about at the training ranges on Camp Hansen. So my marathon-running girlfriend Jess and I suited up for the 6.2 miler with a bit of cautious optimism. I like to think of myself as part tom-boy, part girly-girl. (I love to get dressed up but I was rather indignant when the boys in 5th grade told me I couldn't play basketball.) I was not about to plop down in the ground and make mud angels, but I wasn't afraid of getting a little dirty either.
The organizers gave a safety brief before the start of the race to the several hundred runners. I appreciated the fair warning of the ruts and slippery slopes. It was a staggered start; individuals started their race at 10:00 a.m. and teams started at 10:10 a.m.
Of the dozens of races I've run in the past, this course had to be one of my favorites. It had some tough climbs mixed in with flats and a few downhills, lots of trail, short bits of pavement, and pools of mud that actually felt really refreshing to sprint through!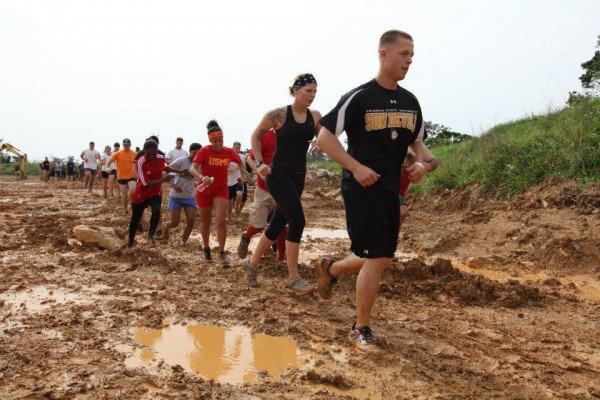 Ropes were tied to trees along the steep inclines and declines to help you slide down or pull your way up through the mud. Some people actually sat in the mud on the downhills and literally slid down on their behinds.
The toughest part of the course, for me, were two 5-foot walls over which you had to hoist yourself midway through the race. For a 5-foot-1 squirt like me, that's no day at the beach. There were guys standing on top of the wall offering to help pull up the ladies, but I just couldn't bring myself to accept the help. It took me a few tries but I eventually lifted myself over that sucker and kept on a'runnin'.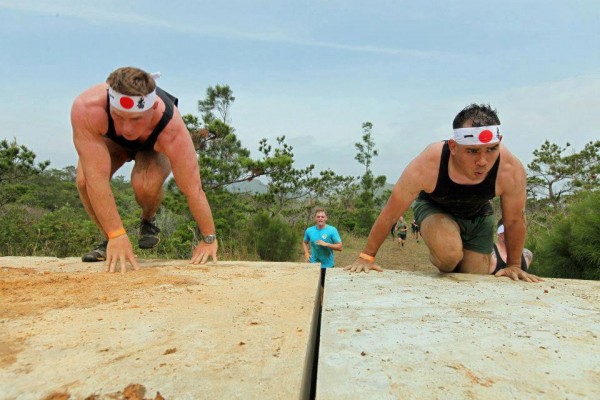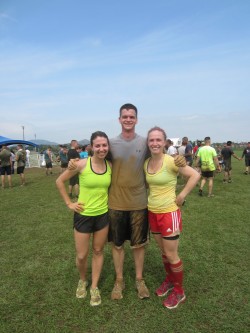 The finish was fun because it was really open and you could see exactly how much distance you had left, which is really nice if you're trying to time your final kick. There was a huge crowd of people cheering, and Jess and I felt very proud to finish in the top 10 individual females (yeah I run like a girl, and I love it!)
Her husband ran with us, and he dove enthusiastically into a mud pit at the finish (hence his slightly muddier appearance.)
I didn't get all fancy with a costume, but I was extremely amused with some of the get-ups we saw along the way. This was a truly fun-spirited race and no one took themselves too seriously. I think it was a great way for servicemembers and civilians alike to blow off some steam in a healthy, fun environment. For the registration fee of $20, I left with a finisher's medal, a workout towel, and a T-shirt (my only complaint – there were NO smalls. So I got an XL that maybe I can mail home as a souvenir for someone.)
This is an annual event sponsored by the Single Marine Program. Watch for their announcements as the run is usually scheduled for March or April.
Directions: From Kadena Gate 2, go straight on Gate 2 street and turn left on 330. Follow 330 to 329, and then turn left on 329. Follw 329 north all the way to Camp Hansen. The gate will be on your left.