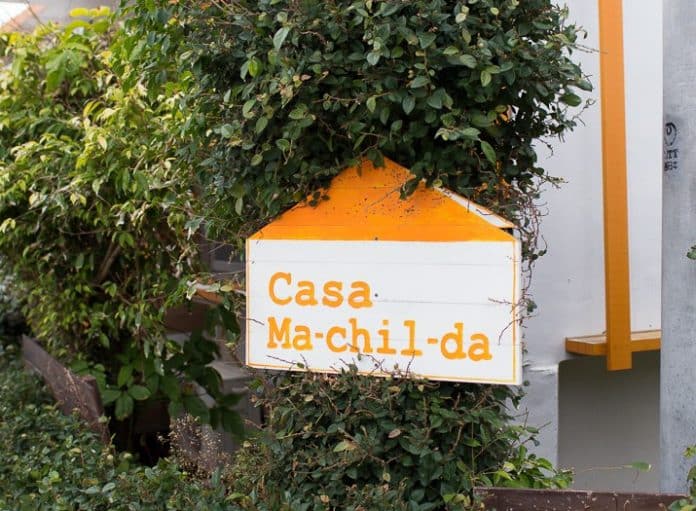 CONTRIBUTED BY HANNAH CURTIS
One Sunday, while our family was off on an 'adventure', which is the term we use for getting lost, we stumbled across this small, but cute little toy shop 'Casa Machilda'. Well, I thought it was a toy shop at first, but upon further investigation, discovered it was so much more!
Machilda, which stands for mama, children, daddy and casa (house), is a place for people to come together and play with wooden toys.
The Main Hall, called "Machilda",  is the wooden toy room; a small open space full of wooden toys for everyone (babies through to elementary age and their parents) to play with and stimulate all five senses. Although I would say my 2 year old probably got a lot more out of it than my 5 year old, who asked to leave after 1.5 hours. Having said that, I did ask her later why she wanted to leave and she said it was because she was hungry.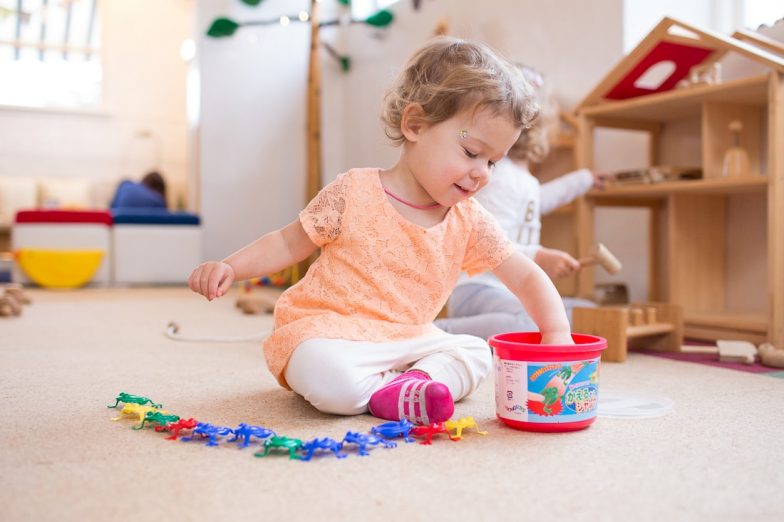 I didn't see the "Worm Wood" room, but I believe its smaller than the Machilda room and has KAPLA blocks available to play with.
I have always had a fondness for wooden toys, for exactly the reasons stated in Casa Machilda's pamphlet: they are long-lasting, ecological, economical, and fantastic!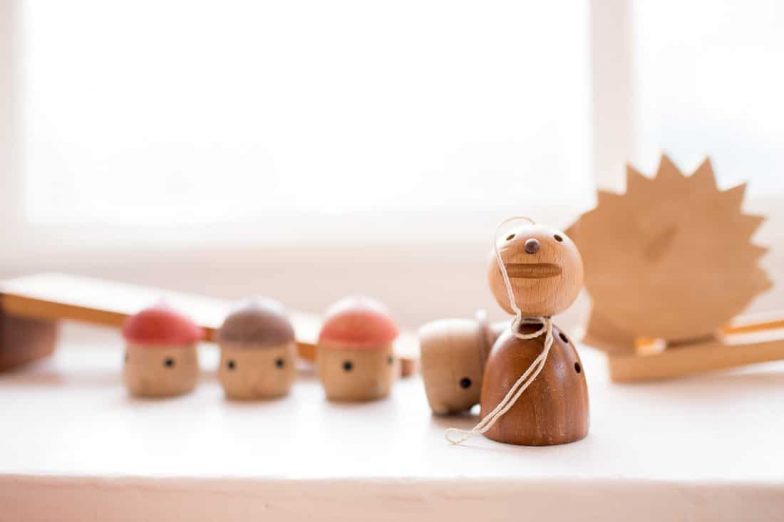 The pamphlet also goes onto explain that unlike battery powered toys, wooden toys are played with by moving them with one's own will, raising creativity, concentration and finger skills that will keep children engaged.
Both rooms are available for private reservation (which includes use of the blocks and wooden cars) whether it be for a birthday party or a playgroup.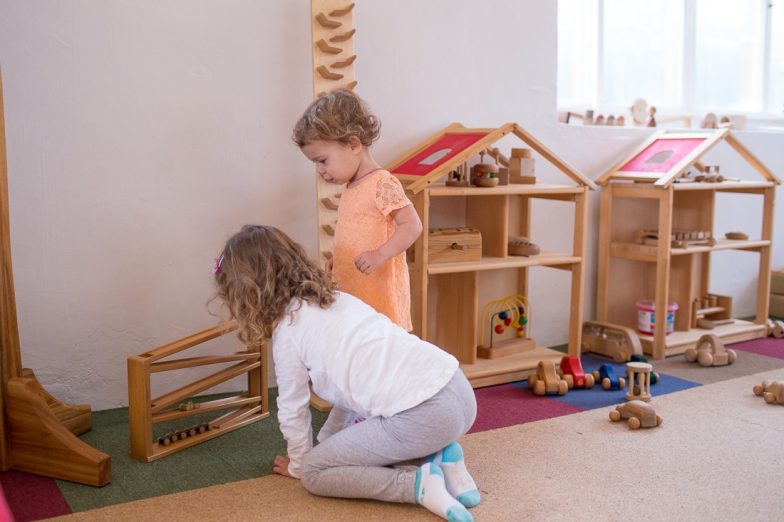 In a separate room is the toy shop- and its awesome! The majority of the toys are wooden and a good selection are local/Japanese made. My oldest spent ages in here looking around, and the staff was happy to show us how many of the toys worked.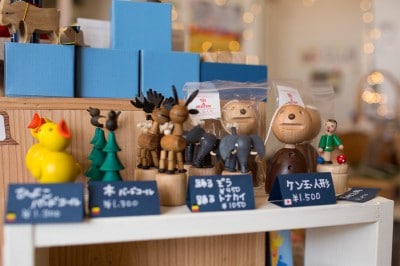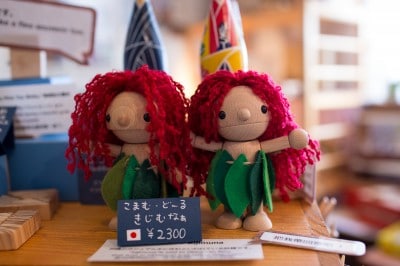 There is a small area for parents to sit and relax with a few magazines (all were in Japanese) as well as children books which all seemed to be in English. Hot and cold drinks are available for purchase.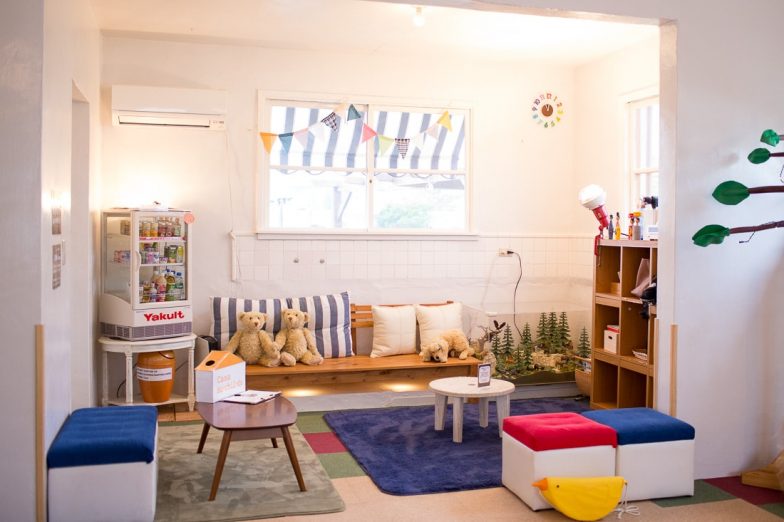 The staff was very friendly and most seemed to speak a little English.
Another great thing about Casa Machilda is its location on Michigan Street, in the amazing little neighborhood of Minatogawa. This old military base housing has now been turned into cute cafes and shops.
Hours: Only open for private reservations on Monday and Tuesday
Wooden Toy Room (Machilda)
Morning 10:30 a.m. – 1:00 p.m.
Afternoon 2:00 p.m. – 4:30 p.m.
Adults 300 Yen
Children 200 Yen (under 3 months free)
Toy Shop
Wed-Sun 10:30 a.m. – 5:00 p.m. (you can visit the shop without paying for the toy rooms)
Private Reservations:
Machilda Room 2,600 Yen/Hour
Mon-Tue 10:00 a.m. – 9:00 p.m.
Wed-Sun 5:00 p.m. – 9:00 p.m.
Worm Wood Room 1,300 Yen/Hour
Wed-Sun 10:00 a.m. – 5:00 p.m.
Phone:  099-988-0405
Address: 901-2134   2-13-2 Minatogawa No. 46   Urasoe City, Okinawa
Directions: From Kadena Gate 1 turn left on 58, heading south. Continue on 58 for 9.7 km. You will see a large glass building called Yamada Denki Techland Urasoe on your right, and that is where you should turn left. Drive about 250 meters and make another left turn. Casa Machilda will be on your left.  (Editor's Note: These directions were written by the editor using the pin below.  If you feel these directions are not up to standard, please submit your own in the comments below and we will be happy to update this post.)
Map Coordinates: 26.26503, 127.71481749999998
Website: https://casamachilda.ti-da.net/e7136854.html
Facebook: https://www.facebook.com/Casamachilda