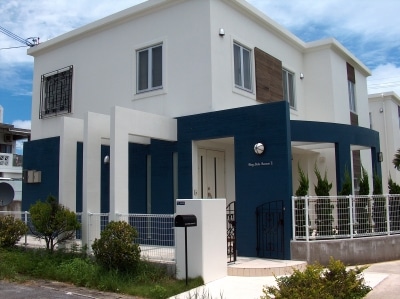 Living overseas has its challenges, and a commonly agreed upon one is finding that perfect place to live. To help those of us who are curious about the different options for living on Okinawa, readers have answered some of the most frequently asked questions about on-base housing. If you live in an off-base house that has not yet been featured on this site, please contact our Submissions Manager for the template. 
Here's a great link to access, too, if you're on the fence as to whether to live on-base or off-base.
CONTRIBUTED BY KAREN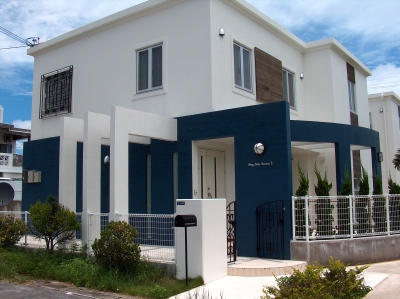 LIVING OFF-BASE ON OKINAWA:
1. What is the name of the city where you reside? Awase, Okinawa City
2. What is the general area (i.e. North, Central, or South Island)? Central/East Island (near "Sam's By The Sea Restaurant & Toys R' Us)
3. Is there a special name that is associated with your area (i.e. Naval Kadena, Kadena Town, etc.)? Just Awase
4. What is the nearest military base closest to your home? Foster (10-15 min), Kadena (15 min), Mct/Courtney (20-25 min)
5. What is the approximate driving time from your home to the nearest military base? See answer above
6. What DoDDS school district is your home in? Is there a school bus system available? I have no idea… no kids in this house
7. What is the nearest main road to your home? Rte. 85 (along the Pacific) and Exit #3 of Expressway
8. Please describe the "feel" of your neighborhood (i.e. pet-friendly, child-friendly, safety, urban, rural, etc.). Suburbs, mostly Okinawan, (there is a Mormon Church on the corner of our neighborhood that is packed all weekend), tons of Okinawan kids due to the school two blocks past the house.
9. Are there places of service in your neighborhood within walking distance such as restaurants, stores, parks, coffee shops, etc.? Family Mart & Lawsons are about a 4 minute walk, Four Seasons Awase Location is about a 4 minutes walk and there are tons of karaoke boxes and even a Sushi-Go-Round, Dragon Restaurant and McDonalds in under 5 minutes by car.
10. Please describe the style of your home (i.e. Westernized, traditional Japanese, detached family home, townhouse, apartment, etc.). Westernized single family home with a HUGE front fenced in yard and plenty of private parking in a four car driveway.
11. Please provide general information about your home such as square footage, number of bedrooms and baths, the rent, and any special amenities. 1700 sq ft, three bedrooms, 2.5 bathrooms, all American hook-ups for oven range, fridge, washer/dryer.
12. Are there any special accommodations or tasks that you've had to do to make your home useful such as purchasing transformers, appliances, etc.? We have the palms and the computer plugged into transformers but we never have to use the dehumidifiers and just love our home.
13. Are there special fees associated with living off-base? You have bills such as phone, internet, electric, water & trash but we have electric, water & trash wrapped up into our monthly rent and use Sunny Net for fiver optic internet connection and pay the phone at Lawsons.
14. How is parking provided for your home? We have a four car drive way.
15. Is there any yard space or outdoor spaces provided for your home? A huge fenced in front yard.
16. What do you feel is special about your home or neighborhood – what makes it feel like "home" here on Okinawa? The house is really only half the battle of feeling like "home". It's also what you put in your house that makes it home. We have no govt. furniture. It's all OURS.
17. How do you pay the bills for utilities? See answer # 13
18. What housing agency did you utilize to find your current home? Tokuzato Housing
19. Are you satisfied with the maintenance services provided by your housing agency? We LOVE our housing agency and recommend them to everyone. They take very good and efficient care of us and have done so for the last two and a half years. (We have a year and a half to go.)
20. Finally, what advantages and disadvantages do you feel have been your experience living off-base here on Okinawa? I love to have my own place to go to at the end of the day and the fact that we live out in town among the locals is just sooooo cool. We were very lucky to find this house and we just love it.
---
If you live in on-base housing OR off-base housing that has not been featured on Okinawa Hai, or in housing that has been renovated since its last post, please contact our Content Manager for the on-base housing template and instructions on how to share your little slice of Okinawa with the rest of us.