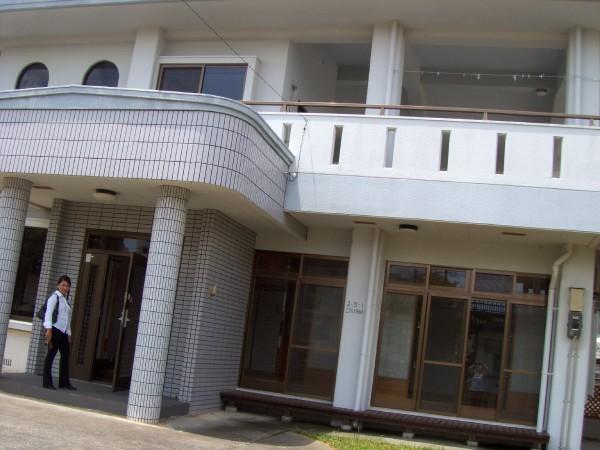 Living overseas has its challenges, and a commonly agreed upon one is finding that perfect place to live. To help those of us who are curious about the different options for living on Okinawa, readers have answered some of the most frequently asked questions about on-base housing. If you live in an off-base house that has not yet been featured on this site, please contact our Submissions Manager for the template. 
Here's a great link to access, too, if you're on the fence as to whether to live on-base or off-base.
CONTRIBUTED BY TERESA

1.    What is the name of the city where you reside? Ishikawa, Uruma City
2.    What is the general area (i.e. North Island, Central Island, South Island)? Central East
3.    Is there a special name that is associated with your area? (i.e. Sunabe Seawall,  Naval Kadena, Kadena Town, etc.) Iha – Ishikawa – new Uruma City
4.    What is the nearest military base near your home? Between Camp Hansen & Camp Courtney
5.    What is the approximate driving time from your home to the nearest military base? 10 mins from Camp Hanson & Camp Courtney & 20 mins from Kadena Air Base
6.    What DODDS school district is your home in?  Is there a school bus system available? Children go to Kubaski High School, School bus transportation is provided
7.    What is the nearest interstate near your home? Hwy 329 – near the tunnel where the 329's split- near Iha castle ruins
8.     Please describe the "feel" of your neighborhood (i.e. pet-friendly, child-friendly, safety, pre-dominantly "American" or "Japanese", urban, rural, etc.)  Pet friendly, child friendly, traditional Japanese urban neighborhood
9.    Are there places of service in your neighborhood w/in walking distance such as restaurants, grocery stores, coffee shops, Laundromats, parks, bakeries, etc.?
Plenty of restaurants nearby: Coco's Curry Restaurant  McDonalds, Hotto Motto just to name a few.  Several grocery stores: Family Mart, Max Value, 3 Birds Grocery Store, & a Hardware store, laundromats, several parks and" lots of grandma stores".  Walking distance to Ishuzaki beach (I think that's the name of the beach) and 5 min drive to Moon beach & Yaka beach.
10.    Please describe the style of your home (i.e. Westernized, traditional Japanese, detached family home, townhome, apartment, etc.) Traditional Japanese Style Single House
11.    Please provide general information about your home such as square footage, number of bedrooms and baths, the rent, and any special amenities. Approx.  1800 sq ft, 4 bedrooms, 1 ½ baths, Jacuzzi bath, double tatami room, cement fenced in yard, covered carport w/ remote door.  Has huge balcony that is partly covered- perfect for parties.  210,000 yen monthly, includes trash and water.
12.    Are there any special accommodations or tasks that you've had to do to make your home useful such as purchasing transformers, appliances, etc.? Using American Refrigerator, washer & dryer from the base. Have not used any transformers so far.
13.    Are there special fees associated with living off-base? Just the typical stuff, internet, tv, phone….
14.    How is parking provided for your home? 3 car covered carport – can part 20 or more cars safely in yard if needed.
15.    Is there any yard space or outdoor spaces provided for your home? Huge balcony, partly covered- plenty of room for outdoor BBQs or get togethers.   Huge grassy yard.
16.    What do you feel is special about your home or neighborhood – what makes it feel like "home" here on Okinawa? The Okinawan neighbors are very nice and have helped us with figuring out how things work off-base.
17.    How do you pay the bills for utilities? GI Bill Pay
18.    What housing agency did you utilize to find your current home? Dynasty Housing
19.    Are you satisfied with the maintenance services provided by your housing agency? Yes, ask for Lyn
20.    Finally, what advantages and disadvantages do you feel have been your experience living off-base here on Okinawa?
Advantages: Disconnect with work, bigger & newer home compared to what was offered on base.  Immersion into the Okinawian culture, We are the only Americans in our neighborhood so we feel we are experiencing Okinawa more so than if we were living on base, we have plenty of parking for whenever friends come over, there are frequent festivals walking distance from our house.  It makes it easier for my 3 teenagers to learn the Okinawian culture because it is everywhere in this neighborhood.
Disadvantages:  Drive time to & from work & school, lack of American TV channels. Distance makes it difficult for the teenagers to hang out with their friends from school. Noise level, we are in the middle of the city so we have all the typical city noises.
---
If you live in on-base housing OR off-base housing that has not been featured on Okinawa Hai, or in housing that has been renovated since its last post, please contact our Content Manager for the on-base housing template and instructions on how to share your little slice of Okinawa with the rest of us.