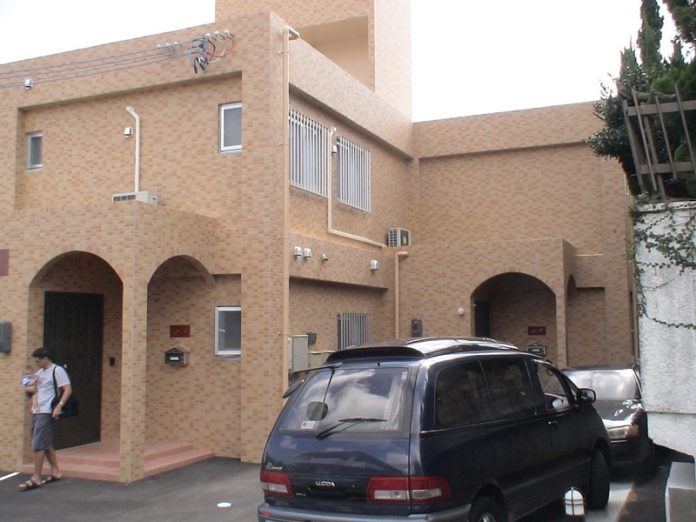 Living overseas has its challenges, and a commonly agreed upon one is finding that perfect place to live. To help those of us who are curious about the different options for living on Okinawa, readers have answered some of the most frequently asked questions about on-base housing. If you live in an off-base house that has not yet been featured on this site, please contact our Submissions Manager for the template. 
Here's a great link to access, too, if you're on the fence as to whether to live on-base or off-base.
CONTRIBUTED BY MELISSA
1. What is the name of the city where you reside? Kitanakagasuku
2. What is the general area (i.e. North Island, Central Island, South Island)? Central
3. Is there a special name that is associated with your area? (i.e. Sunabe Seawall,  Naval Kadena, Kadena Town, etc.) Awase
4. What is the nearest military base near your home? In between Kadena and Foster. It's actually right near the Awase golf course.
5. What is the approximate driving time from your home to the nearest military base? 10 min with traffic
6. What DODDS school district is your home in?  Is there a schoolbus system available? Really don't know
7. What is the nearest interstate near your home? There is an entrance to the expressway about 4 miles from the house
8. Please describe the "feel" of your neighborhood (i.e. pet-friendly, child-friendly, safety, pre-dominantly "American" or "Japanese", urban, rural, etc.). It's pretty quiet. Most of the neighbors are older and while my direct neighbor is an American, everyone around us is Okinawan. There is a park about a block away and a small neighborhood grocery store nearby.
9.Are there places of service in your neighborhood w/in walking distance such as restaurants, grocery stores, coffee shops, laundromats, parks, bakeries, etc.? Small neighborhood grocery store and some restaurants. There is a bakery on the "main" road.
10. Please describe the style of your home (i.e. Westernized, traditional Japanese, detached family home, townhome, apartment, etc.) The house has been Westernized and has Western hook-ups for w/d, fridge and stove
11.  Please provide general information about your home such as square footage, number of bedrooms and baths, the rent, and any special amenities. The square footage is around 1600 if I had to guess. It has 3 bedroom and 2.5 baths. There is a small fenced in yard and we do have a driveway with two parking spaces.
12. Are there any special accomodations or tasks that you've had to do to make your home useful such as purchasing transformers, appliances, etc.? A transformer would have been helpful for the kitchen but certainly not necessary.
13 Are there special fees associated with living off-base? Just utilities and trash
14. How is parking provided for your home? We have a driveway
15. Is there any yard space or outdoor spaces provided for your home? Yes, a small fenced in yard.
16. What do you feel is special about your home or neighborhood  – what makes it feel like "home" here on Okinawa? It's home because we're all here together
17. How do you pay the bills for utilities? GI BILL PAY!!!
18. What housing agency did you utilize to find your current home? Sunny Housing
19. Are you satisfied with the maintenance services provided by your housing agency? Absolutely!
20. Finally, what advantages and disadvantages do you feel have been your experience living off-base here on Okinawa? Storage space and cost of electricity are the biggest disadvantages. Advantage is living out in the community and learning more about the place we call home.
---
If you live in on-base housing OR off-base housing that has not been featured on Okinawa Hai, or in housing that has been renovated since its last post, please contact our Content Manager for the on-base housing template and instructions on how to share your little slice of Okinawa with the rest of us.