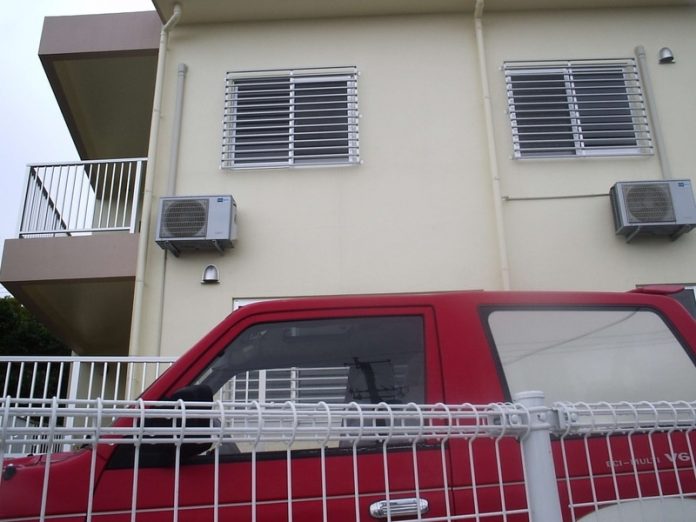 Living overseas has its challenges, and a commonly agreed upon one is finding that perfect place to live. To help those of us who are curious about the different options for living on Okinawa, readers have answered some of the most frequently asked questions about on-base housing. If you live in an off-base house that has not yet been featured on this site, please contact our Submissions Manager for the template. 
Here's a great link to access, too, if you're on the fence as to whether to live on-base or off-base.
CONTRIBUTED BY ELIZABETH
Living Off A Military Base:
1.  What's the name of the city where you reside?  Goya, Okinawa City
2.  What's the general area (i.e. North, Central, South Island)?  Central
3.  Is there a special name that is associated with your area? (i.e. Sunabe, Kadena Town, Naval Kadena, etc.).  Goya
4.  What is the nearest military base and accompanying entrance (aka Gate) to your home and what is the approximate driving time to that military base/gate?  Kadena AB Gate 2; about 15 min. with no construction or heavy traffic
5.  What DODDS school district is your home zoned for?  Is there a schoolbus system available?  I think Bob Hope Primary and yes, school buses are available.
6.  What is the nearest highway or main road to your home?  Hwy. 330
7.  Please describe the "feel" of your neighborhood (i.e. pet-friendly, child-friendly, safety, spaciousness, predominantly "Japanese" or "American", urban, rural, etc.).  predominantly Japanese, urban and all of the above.
8.  Are there places of service in your neighborhood within walking distance such as restaurants, convenience stores, laundromats, bakeries,coffee shops, parks, etc.?  no parks or coffee shops, but within walking distance of restaurants, laundromat, convenience store
9.  Please describe the style of your home (i.e. Westernized, traditional Japanese, detached family home, townhome, etc.).  It's a Westernized, single standing 2-story home.
10.  Please provide general information about your home such as the rent, square footage, number of bedrooms and baths, special amenities, etc.).  1900 yen, about 1600 sq ft., 3 bedrooms and 2.5 baths
11.  Are there any special accomodations or tasks that you've had to complete to make your home useful such as purchasing transformers, appliances, etc.?  no transformers; we borrowed stove and washing machine.
12.  What costs are there associated with living off a military base and how do you pay for those costs?  same as everyone else – internet package, phone, gas, electricity, water, garbage; pay by GI Billpay.
13.  How is parking provided for your home?  enough for 2 cars
14.  Are there any outdoor spaces or yards provided for your home?  No
15.  What housing agency did you utilize to find your current home?  Housing Center
16.  Are you satisfied with the maintenance services that are provided for your home?  Yes, they are exceptional.
17.  Finally, what advantages and disadvantages do you feel has been your experience living off a military base here in Okinawa?  Also, please feel free to add any COMMENTS that you feel would be helpful to others about living off-base.  Be open-minded.  If you are the type of person that likes convenience and not struggle or want to learn a new culture or language, then perhaps it's best to stay on base.  Okinawans are very friendly, mainland japan kind of friendly.  I am glad to have come to Okinawa; I feel safe all the time.
---
If you live in on-base housing OR off-base housing that has not been featured on Okinawa Hai, or in housing that has been renovated since its last post, please contact our Content Manager for the on-base housing template and instructions on how to share your little slice of Okinawa with the rest of us.