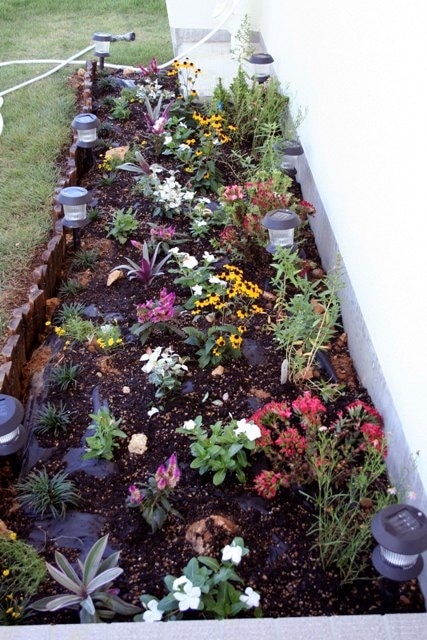 Living overseas has its challenges, and a commonly agreed upon one is finding that perfect place to live. To help those of us who are curious about the different options for living on Okinawa, readers have answered some of the most frequently asked questions about on-base housing. If you live in an on-base house that has not yet been featured on this site, please contact our Submissions Manager for the template.

Here's a great link to access, too, if you're on the fence as to whether to live on-base or off-base.
CONTRIBUTED BY JOELLE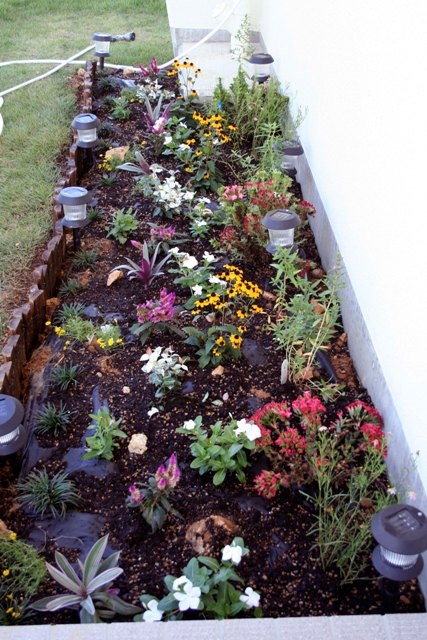 Living On A Military Base:
1.  What military base is your home located on?  Kadena Air Force Base
2.  What area of the island is your home located on (i.e. North Island, Central Island, etc.)?  Central, near Chatan
3.  What is the name of the neighborhood in which your home is located?  Stillwell Park near the NCO Club
4.  Generally speaking, most on-base homes are approved for occupancy based on government or military rank.  If you would like, please provided the range of ranks that your home is approved for?  I don't know the range.  We are E-6 with 2 kids.  I had to show "proof" I was pregnant when we went to Housing (I was LARGELY 6 months pregnant so proof was sort of silly).
5.  What DoDDS school district is your home attached to?  Is there a school bus system available?  Stearley Heights Elementary; Ryukyu Middle School; Kadena High School.  No buses.
6.  Please describe the "feel" of your neighborhood (i.e. pet-friendly, child-friendly, level of safety, spacious, etc.).  These are the new multi-plexes (ours is a 4-plex, some are 6-plex).  We have a pretty decent amount of yard behind us and it is pet-friendly – as in we're allowed to have them — but you have to have a fence put in if you want to allow the dog free run.  It's VERY kid friendly and my son begs to go out to play with his friends every afternoon.
7.  Please describe the style of your home (i.e. detached home, townhome, apartment, duplex, etc.).  Multi-plex as mentioned and BRAND new.  These are 2 story units with uncovered parking in front.
8.  Please give general information about your home such as age, square footage, number of bedrooms and baths, number of stories/levels, special amenities, etc.).  Oh dear…sq. ft.?  Again, maybe someone else can help out who knows.  But there is a long living/dining room (20′ x 16′), kitchen with area for a small table, 1/2 bath & washer/dryer room downstairs.  Also an enclosed patio area (not covered) that is probably 14 x 14.  Upstairs is 2 bedrooms (9′ x 9′ & 10′ x 11′), full bath with tub, master bedroom (11′ x 14′) with big walk-in closet and full bath (shower) in the room.  No carpet, but i bought nice large carpets (up to 12×18) from the Home Store on Foster.
We brought our own bed because my husband is picky about mattresses, but we had very little furniture in our shipment.  We bought a bunk bed when we arrived and a small table for the kitchen.  Otherwise, we have government sofa/chair, dining table, computer desk, dresser drawers, and twin mattresses.
9.  What places of services are available near your home such as restaurants, parks, shops, commissary, playgrounds, etc.?  There are small playgrounds between every couple set of multiplexes.  The Youth Center (with nice playground) is a couple blocks away.  The NCO club is one street up and the shoppette/Burger King/video store area is within easy walking distance.  The commissary is about a mile away.
10.  How is parking provided for your home?  There are six parking places out front for the 4 homes – we worked out with the neighbors who gets which.
11.  Are there any outdoor spaces or yards provided for your home?  We are in an end unit next to the street so we have the largest front and back yard.  Our yard faces another set of houses and in that "in between" space the kids basically live and play.  There is no fencing provided, but you can get permission to put it up.
12.  What do you feel is special about your home or neighborhood – what makes it feel like "home" here on Okinawa?  At our previous posting, we lived on a farm off base near NO one (also overseas).  That was lovely for many reasons, but I had gotten a bit tired of being on our own – of being "the Americans who lived at the farm."  Here I'm surrounded by young families with kids the same age as mine.  It was like I got a built in support group just by walking through the front door.  The kids share their toys (most of the time), the adults share movies, one neighbor has a 12 year old who's become the resident babysitter, we had potluck Thanksgiving in the back yard area, and we're sharing Christmas lights!
The other thing that makes it feel homey to me is that I requested permission to plant flowers out front.  My mom helped me do it while she was here this summer – so I have a lovely little flower garden out front (and veggies growing in planters on the patio).
Also, I have to admit I had my share of "local" living at our last posting.  I like the idea of a tatami mat room (etc), but for a couple of years with very small kids it's just nice to be surrounded by the familiar (appliances, especially).  I'm just making sure we get involved in off-base cultural activities like Japanese preschool and other stuff I've found out about on Okinawa Hai!
13.  Generally speaking, on-base housing provides for the costs of rent, utilities, and appliances.  Have there been any fees or special expenses that you have had to pay for while living on a military base?  Just paying someone to mow your lawn — if you're lazy like us!
We do not receive an extra housing allowance like you do if you you're off-base – so there is no way to make extra money (the potential huge downside).  But at the same time, I have VERY few variable expenses which is great for my budget.  The cable/internet is al
ways $75 and the phone bill is never more than $64.  And that's all we pay.  Water, electricity and trash are included.  Refrigerator, stove, dishwasher, washer/dryer are provided.  We did have to buy our own microwave.
14.  Are you satisfied with the maintenance that is provided for on-base housing?  Haven't had any issues yet as they are brand new.  Things got cleaned up quickly after the typhoons – but we didn't lose power at all, so I can't comment on that type of thing.
15.  And finally, please provide any thoughts on the advantages and disadvantages of living on a military base here in Okinawa?  I was 6 months pregnant when we arrived and wasn't due til the middle of what I'd heard would be a very hot summer – and we had a very large dog.  So we decided that if possible we just wanted to be on base for the ease of not having to look and look for a place to live that would be right for us (and take dogs) AND for the ability to run the A/C day and night during my most swollen times!
I admit we were very lucky to get into new housing.  I've heard horror stories about the mold issues in some of the old housing.  But they are building more of these new complexes every day, so it might be a possibility for anyone arriving in the next year.
The biggest disadvantage is that we are not "out there" in the community.  My kids don't have Japanese neighbor kids to play with in the back yard.  I have learned little-to-no Japanese since arriving largely because of living on base.  But, for us, coming from an overseas posting, it was really nice at first to immerse ourselves in what seemed to us to be "America".  I know that might sound strange – but our previous base was so small there wasn't even a gas station – so to have Chili's and Taco Bell was like heaven at first.  Now that has worn off a bit and I'm getting the itch (after 7 months) to learn more about Japan.  And I know I'm going to have to work harder at it than I would if I was off base.  But that's on me. 🙂
16.  Please provide any COMMENTS that you feel would be helpful for others about living on a military base.  I love our house.  I'm very happy with my on-base accommodations.  But that's just me.  My biggest suggestion for people moving on island would be to get your paperwork turned in before you arrive so that you are high on the housing list and then just see what they offer you.  It may be terrible, or it may be perfect like ours was for us.  I think it's all about keeping your options open.  If they'd offered us two different towers options (which don't allow pets), I'd be living off- base and writing this with a very different perspective – but we lucked out. 🙂
---
Want to see more? Take a look at this video by The Lovelys, who have included an example of this housing area in their Okinawa Military Housing Compilation video on YouTube from May 2016:
---
If you live in on-base housing OR off-base housing that has not been featured on Okinawa Hai, or in housing that has been renovated since its last post, please contact our Content Manager for the on-base housing template and instructions on how to share your little slice of Okinawa with the rest of us.