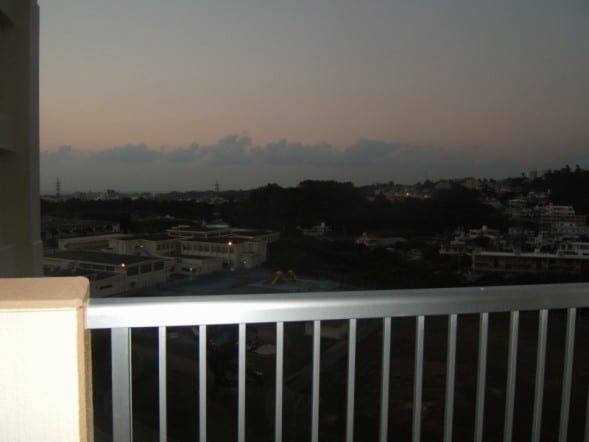 Living overseas has its challenges, and a commonly agreed upon one is finding that perfect place to live. To help those of us who are curious about the different options for living on Okinawa, readers have answered some of the most frequently asked questions about on-base housing. If you live in an on-base house that has not yet been featured on this site, please contact our Submissions Manager for the template.

Here's a great link to access, too, if you're on the fence as to whether to live on-base or off-base.
CONTRIBUTED BY KELLY
Living On A Military Base:
1.  What military base and nearest accompanying entrance (aka Gate) is your home located on?  Camp Foster
2.  What area of the island is your home located on (i.e. North Island, Central Island, etc.)?  Central Island
3.  What is the name of the neighborhood in which your home is located?  North Towers
4.  Generally speaking, most on-base homes are approved for occupancy based on government or military rank.  If you would like, please provided the range of ranks that your home is approved for?  In our tower there are apartments with Officers as well as some MCCS employees
5.  What DoDDS school district is your home attached to?  Is there a school bus system available?  Foster – Killian Elementary is in our backyard.  Lester Middle School and Kubasaki High School require bus transportation
6.  Please describe the "feel" of your neighborhood (i.e. pet-friendly, child-friendly, level of safety, spacious, etc.).  No dogs/cats (fish okay); families with up to 2 children; nice neighbors, very safe; clean; the apartments are spacious
7.  Please describe the style of your home (i.e. detached home, townhome, apartment, duplex, etc.).  Apartment – I've been told this is one of the newer or more recently renovated Towers.
8.  Please give general information about your home such as age, square footage, number of bedrooms and baths, number of stories/levels, special amenities, etc.).  3 bedroom, 2 full American style bathrooms, washer/dryer, dishwasher, garbage disposal
9.  What places of services are available near your home such as restaurants, parks, shops, commissary, playgrounds, etc.?  Close to commissary, library, exchange, nice walk to beach (good exercise)
10.  How is parking provided for your home?  1 space assigned; additional unmarked spaces if you have 2 vehicles; some people also park along the street (very safe) within the gated area
11.  Are there any outdoor spaces or yards provided for your home?  No individual yard; small balcony; shared playgrounds outside
12.  What do you feel is special about your home or neighborhood – what makes it feel like "home" here on Okinawa?  Convenient to everything; nice neighbors
13.  Generally speaking, on-base housing provides for the costs of rent, utilities, and appliances.  Have there been any fees or special expenses that you have had to pay for while living on a military base?  Individual expenses would include cell phone, cable, long distance, etc.  No fees or special expenses associated with on-base housing – that was the biggest benefit for us since we want to buy a house again when we return to the States.
14.  Are you satisfied with the maintenance that is provided for on-base housing?  Yes, the common trashroom is clean, hallway walls were recently painted; workers are always cleaning and mopping the entry to the building
15.  And finally, please provide any thoughts on the advantages and disadvantages of living on a military base here in Okinawa?  Also, please feel free to add any COMMENTS you feel might help others about living on-base.  Remember this housing is only temporary – not your "dream house".
Advantages:
*Clean
*Large apartments with lots of cupboards and closets (we don't even use all of them)
*Huge kitchen
*Dishwasher and garbage disposal in apartment
*No utilities to pay – we can keep the apartment as cool as we want in the summer without
worrying about a large bill
*Individual thermostats in each room – easier to monitor the temperature
*Limited bugs (takes a hearty bug to make it to the 7th floor)
*Lack of mold
*Trashroom – easy to separate garbage and we never have to worry about "garbage day"
*No yardwork – we don't have to pay someone
to mow the grass or spend time doing it ourselves
*Newer appliances (our washer/dryer are new and our stove and refrigerator are 2 years old)
*American style playground outside (much safer than some of the Japanese playgrounds out in town)
*No stairs within the living space (much easier with a toddler than our 3-story townhouse in the states)
*Nice neighbors
Disadvantages:
*No individual yard
*Bland – everything is the same color (floors, walls – it's my first experience with government housing) – Some of my neighbors have painted the walls and it looks great, but you must consider that you will have to paint it back again before you leave and paint is expensive on the island
*Some apartments do not have carpet – many people bring rugs or buy carpet squares
*Limited outside storage for bikes, wagons, toys (Balcony only)
*One of my neighbors informed me that heat is not turned on in the building until we've had 3 consecutive days below 62 degrees, although you can just turn off the thermostat – I don't know how much of a problem this really is since we just moved here in September.
*You could have loud neighbors – I asked one of the neighbors upstairs last week (not directly above us) to please quiet down since it was after 8 pm and I needed to get my son to sleep, but they were extremely loud (school age children wrestling with dad and you could hear them all the way down the hallway and to the elevator). This is not a frequent problem and the family was very gracious about it.
*Yearly fire drills (mine took place the afternoon following my arrival to the island – what luck!!) I was told that I forgot to call the fire department (I didn't know how to use the on-island telephone or my address) and go down the outside staircase (I didn't even know it existed). Next year, I'll be prepared!
*Pain to carry a sleeping child (my toddler is 40 pounds) across the parking lot, up to the elevator and down the hallway once they have fallen asleep in the car.
---
Want to see more? Take a look at this video by The Lovelys, who have included an example of this housing area in their Okinawa Military Housing Compilation video on YouTube from May 2016:
---
If you live in on-base housing OR off-base housing that has not been featured on Okinawa Hai, or in housing that has been renovated since its last post, please contact our Content Manager for the on-base housing template and instructions on how to share your little slice of Okinawa with the rest of us.