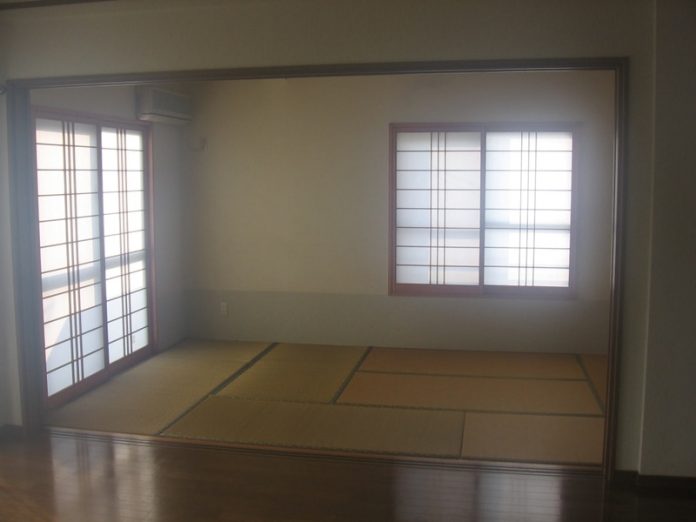 Living overseas has its challenges, and a commonly agreed upon one is finding that perfect place to live. To help those of us who are curious about the different options for living on Okinawa, readers have answered some of the most frequently asked questions about on-base housing. If you live in an off-base house that has not yet been featured on this site, please contact our Submissions Manager for the template. 
Here's a great link to access, too, if you're on the fence as to whether to live on-base or off-base.
CONTRIBUTED BY KANDY
1. What is the name of the city where you reside? Ginowan
2. What is the general area (i.e. North Island, Central Island, South Island)? Central
3. Is there a special name that is associated with your area? (i.e. Sunabe Seawall,  Naval Kadena, Kadena Town, etc.) Not that I've heard.
4. What is the nearest military base near your home? Camp Foster
5. What is the approximate driving time from your home to the nearest military base? About 5 min to Foster and 20 minutes to Kadena
6. What DODDS school district is your home in?  Is there a schoolbus system available? Yes. DoDDS Pacific-Okinawa District Office 634-1399; Killin Elementary (Camp Foster) 645-7760; Zukeran Elementary (Camp Foster) 645-2576; Kubasaki High School (Camp Foster) 645-4876
7. What is the nearest interstate near your home? Hwy 81 leads down to 58 and up to 330
8.  Please describe the "feel" of your neighborhood (i.e. pet-friendly, child-friendly, safety, pre-dominantly "American" or "Japanese", urban, rural, etc.) Although it is very close to Foster, the neighborhood feels pre-dominantly Japanese. It's a very quiet neighborhood.
9. Are there places of service in your neighborhood w/in walking distance such as restaurants, grocery stores, coffee shops, laundromats, parks, bakeries, etc.? All of the above.  My favorite thing was a newly constructed twenty-four-hour "Union" grocery store within five minutes of walking.
10. Please describe the style of your home (i.e. Westernized, traditional Japanese, detached family home, townhome, apartment, etc.) Traditional Japanese single family home.
11. Please provide general information about your home such as square footage, number of bedrooms and baths, the rent, and any special amenities.  It was a two story home with a large kitchen, an open dining/living room area and a separate tatami room. All with sliding doors. The downstairs had a toilet room and a separate laundry room (Japanese style washer dryer) which lead into the traditional Japanese style bathroom.  The upstairs had a VERY large master bedroom which had its own wrap around balcony and two sliding glass doors. It also had a smaller second room and another toilet room. The square footage was just under 2000.
12. Are there any special accomodations or tasks that you've had to do to make your home useful such as purchasing transformers, appliances, etc.? We had to bring in our own (government) refrigerator.  And I would recommend having a separate dehumidifier. We did have to get transformers for our larger appliances.
13. Are there special fees associated with living off-base? Electricity, gas, propane, water, and garbage at this particular home. All but the electricity were very inexpensive.
14. How is parking provided for your home? An extremely narrow, tandem parking spot long enough for three cars.
15. Is there any yard space or outdoor spaces provided for your home? Yes, but it collected water, so it was very muddy.
16. What do you feel is special about your home or neighborhood  – what makes it feel like "home" here on Okinawa? It was a single family home, so we didn't have to share any walls, but that was about it.
17. How do you pay the bills for utilities? We paid the housing agency.
18. What housing agency did you utilize to find your current home? Sunny's
19. Are you satisfied with the maintenance services provided by your housing agency? 100% yes.
20. Finally, what advantages and disadvantages do you feel have been your experience living off-base here on Okinawa?  The advantage was just getting to experience living in a traditional Japanese style home.  I prefer gas ranges to electric…however that brings me to a disadvantage.   There was neither an oven nor a dishwasher. However, there was a dish dryer. So simple conveniences were sacrificed. Also, the house only had two A/C units, one up and one downstairs, which made it unbearably hot in the summer. That was our main reason for leaving the beautiful house and seeking a smaller apartment.
---
If you live in on-base housing OR off-base housing that has not been featured on Okinawa Hai, or in housing that has been renovated since its last post, please contact our Content Manager for the on-base housing template and instructions on how to share your little slice of Okinawa with the rest of us.