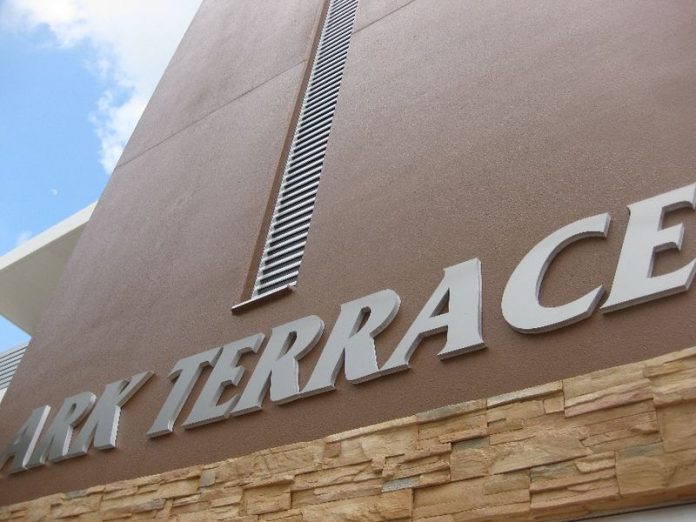 Living overseas has its challenges, and a commonly agreed upon one is finding that perfect place to live. To help those of us who are curious about the different options for living on Okinawa, readers have answered some of the most frequently asked questions about on-base housing. If you live in an off-base house that has not yet been featured on this site, please contact our Submissions Manager for the template. 
Here's a great link to access, too, if you're on the fence as to whether to live on-base or off-base.
CONTRIBUTED BY JESSICA




What is the name of the city where you reside? Chatan-Cho
What is the general area (i.e. North Island, Central Island, South Island)? Central
Is there a special name that is associated with your area? (i.e. Sunabe Seawall,  Naval Kadena, Kadena Town, etc.) American Village area
What is the nearest military base near your home? We're between Lester and Foster
What is the approximate driving time from your home to the nearest military base? 2 min
What DODDS school district is your home in?  Is there a schoolbus system available? Not sure about this one, since I don't have kids…sorry.
What is the nearest interstate near your home? 58 (by BC Motors and Toyota) and 130 (Globe & Anchor gate) are both about 2 min away…
Please describe the "feel" of your neighborhood (i.e. pet-friendly, child-friendly, safety, pre-dominantly "American" or "Japanese", urban, rural, etc.) We have mainly Japanese neighbors, but live in a four-plex that is all Americans. It is a very safe area, and has a nice brick sidewalk up and down the street. We are so close to Lester that I can see Lester housing from our building. The only drawback I have is the abundance of tombs on our street! That definitely took some getting used to.
Are there places of service in your neighborhood w/in walking distance such as restaurants, grocery stores, coffee shops, laundromats, parks, bakeries, etc.? There is a little mom and pop store that is right down the street that sells Family Mart-type things. There is also a Family Mart within walking distance. American Village is a long walk or short drive away.
Please describe the style of your home (i.e. Westernized, traditional Japanese, detached family home, townhome, apartment, etc.) It is a four-plex that is pretty Americanized. We do have Japanese A/C units and a Japanese dryer though. Our stove/oven is American.
Please provide general information about your home such as square footage, number of bedrooms and baths, the rent, and any special amenities. 2bdrm/2bath, security code to get in building, 2 assigned parking spots, and is 195,000 yen per month.
Are there any special accomodations or tasks that you've had to do to make your home useful such as purchasing transformers, appliances, etc.? We had to rent a fridge and washer from base. It does not have a dishwasher, but I have learned to live without one.
Are there special fees associated with living off-base? We pay for gas, water, electricity, AFN (TV), and internet (through Vision One). We use GI Bill Pay and it has been around $1,100-$1,400 every two weeks for everything, including rent. I think we are making a little money every month by living off-base.
How is parking provided for your home? 2 assigned parking spots, uncovered.
Is there any yard space or outdoor spaces provided for your home? Just the public sidewalk, but it is nice and our dog loves it! I do miss having a yard though to just let him out when I am feeling lazy.
What do you feel is special about your home or neighborhood  – what makes it feel like "home" here on Okinawa? We really like the location. Our street runs into Foster's Globe & Anchor gate, and we are also around the corner from Lester and American Village. We feel like we are close to base, but still get to experience living out in town. I enjoy having Japanese neighbors and trying to communicate with them. One elderly man even walks around in the traditional Japanese "geta" shoes! Oh, and there is a musical garbage truck that plays Fur Elise!
How do you pay the bills for utilities? GI Bill Pay is awesome! They take care of all our bills except for Softbank, and Softbank does automatic payments. It is nice to not worry about forgetting to pay the bills every month!
What housing agency did you utilize to find your current home? Central Housing, we really like them. They are eager to help us if we ever need anything.
Are you satisfied with the maintenance services provided by your housing agency? Yes.
Finally, what advantages and disadvantages do you feel have been your experience living off-base here on Okinawa? Advantages: Getting to experience the culture a little more and have a nice, new place (we are the first to live in the building), Disadvantages: The creepy TOMBS, and having to drive to see friends, instead of walking.
---
If you live in on-base housing OR off-base housing that has not been featured on Okinawa Hai, or in housing that has been renovated since its last post, please contact our Content Manager for the on-base housing template and instructions on how to share your little slice of Okinawa with the rest of us.