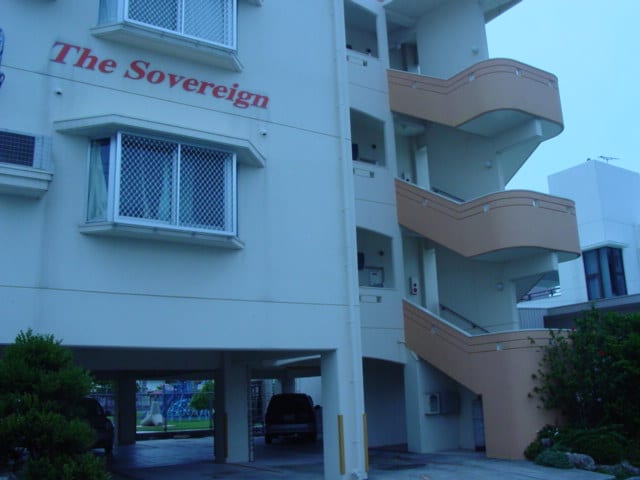 Living overseas has its challenges, and a commonly agreed upon one is finding that perfect place to live. To help those of us who are curious about the different options for living on Okinawa, readers have answered some of the most frequently asked questions about on-base housing. If you live in an off-base house that has not yet been featured on this site, please contact our Submissions Manager for the template. 
Here's a great link to access, too, if you're on the fence as to whether to live on-base or off-base.
CONTRIBUTED BY JAMILAH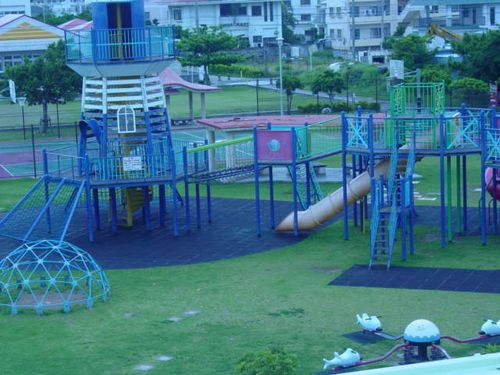 1.  What's the name of the city where you reside?  Okinawa City , Awase
2.  What's the general area (i.e. North, Central, South Island)?  Central
3.  Is there a special name that is associated with your area? (i.e. Sunabe, Kadena Town, Naval Kadena, etc.). Awase
4.  What is the nearest military base and accompanying entrance (aka Gate) to your home and what is the approximate driving time to that military base/gate? We live about 20 minutes driving time to Kadena and 15 minutes to Camp Foster.
5.  What DODDS school district is your home zoned for?  Is there a schoolbus system available? Kadena High School and yes, there is schoolbus service to our area.
6.  What is the nearest highway or main road to your home? Gate 2 Highway, Route or Highways 20, 33, 330, 329 and 85 are all nearby.
7.  Please describe the "feel" of your neighborhood (i.e. pet-friendly, child-friendly, safety, spaciousness, predominantly "Japanese" or "American", urban, rural, etc.). Our neighborhood is predominantly Japanese. Our downstairs neighbor is in the military and his wife is Japanese. There is a park directly behind our house. Most of the houses on our street are single-family Japanese style homes, although we live in a 3-story building. Our Japanese neighbors are very friendly and the kids in the park are always amused to see our children in the park playing. My children only know a few Japanese words but it does not interfere with their playtime w/ the Japanese kids. Most of our neighbors bring their dogs to the park for a walk. There is no park curfew and the teenage boys usually play basketball until late at night. It is very secure, quiet at night, extremely convenient to everything. For us it has been the perfect fit.
8.  Are there places of service in your neighborhood within walking distance such as restaurants, convenience stores, laundromats, bakeries,coffee shops, parks, etc.? There is a 24-hr supermarket nearby, plenty of restaurants, Toys R Us, Jusco, produce market, nail salon, etc. Sometimes at night I walk to the supermarket to buy eggs or milk.
9.  Please describe the style of your home (i.e. Westernized, traditional Japanese, detached family home, townhome, etc.)  3-family Westernized home w/ Japanese accents.
10.  Please provide general information about your home such as the rent, square footage, number of bedrooms and baths, special amenities, etc.). It is about 1400 square feet. It has three bedrooms, two baths, a dining-living, kitchen room, laundry area and outside storage.  The master bedroom is huge. We elected not to bring our king size bedroom suit b/c we were concerned about space but it would have fit in our master bedroom w/ no problem. We have plenty of closet and cabinet space. We pay 230,000  yen/month or approx $2300- which was slightly higher than our allowance.
11.  Are there any special accommodations or tasks that you've had to complete to make your home useful such as purchasing transformers, appliances, etc.? We got a washing machine from government housing office.
12.  What costs are there associated with living off a military base and how do you pay for those costs? For us this has not been a problem. It costs a lot of money up front to live off-base but you get a lot of the money back. We pay trash- $30, electric bill- $100, gas- $165, Vonage telephone- $30, internet cable w/ American channels- $150, 3 cell phones- $150, water- $65, internet- $25. We pay G.I. Bill Pay Services $25 a month to pay all of our Japanese bills for us. From our understanding, our electric/gas bill will be higher during the summer months due to the summer heat.
13.  How is parking provided for your home? We have two assigned spaces and on-street parking is okay.
14.  Are there any outdoor spaces or yards provided for your home? We have a nice patio area. We have a park literally in our backyard. It has sliding boards; swings; basketball court; an open area for baseball or whatever; a paved trail for skateboarding, skating or riding a bike; and a covered area w/ benches if you want to sit.
15.  What housing agency did you utilize to find your current home? We went through Robinson Housing and couldn't have been happier. Ask for LeAnne- she speaks English and Japanese.
16.  Are you satisfied with the maintenance services that are provided for your home? I have yet to come up with a complaint.  It has been a wonderful home for us so far.
17.  Finally, what advantages and disadvantages do you feel has been your experience living off a military base here in Okinawa?  Also, please feel free to add any COMMENTS that you feel would be helpful to others about living off-base.  For me- living on base was not an option. I couldn't imagine moving to a foreign country and not immersing myself in the culture. My main concern coming here was the cost of living off base. So far, we have been able to manage the monthly expenses associated w/ utilities. I have a clothes line so I don't use the dryer very much. This helps to keep the gas bill down and I actually prefer line-drying my clothes. We have 2 small children so the park is an added bonus and it doesn't cost a thing to take them out there. The downside is that we don't get to make as many friends as those living on-base b/c there aren't very many Americans around. However, we still have access to people on base and it's just a short drive away. My advice is to not be intimidated by the language barrier that may exist between you and your Japanese neighbors. They are wonderful people and, although it may take awhile to get to make Japanese friends, they still manage to make you feel right at home.
---
If you live in on-base housing OR off-base housing that has not been featured on Okinawa Hai, or in housing that has been renovated since its last post, please contact our Content Manager for the on-base housing template and instructions on how to share your little slice of Okinawa with the rest of us.