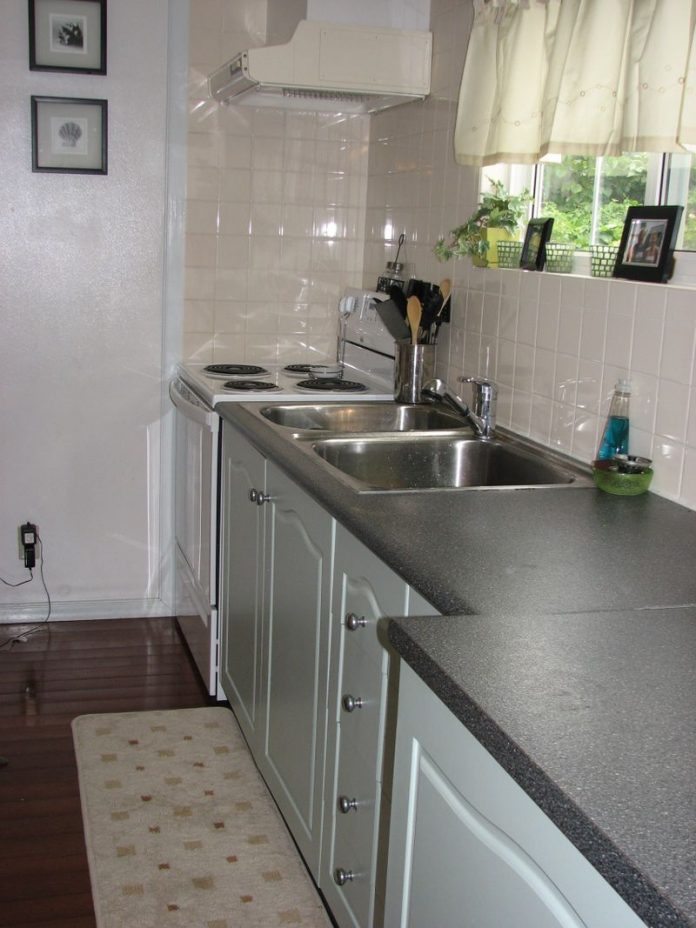 Living overseas has its challenges, and a commonly agreed upon one is finding that perfect place to live. To help those of us who are curious about the different options for living on Okinawa, readers have answered some of the most frequently asked questions about on-base housing. If you live in an off-base house that has not yet been featured on this site, please contact our Submissions Manager for the template. 
Here's a great link to access, too, if you're on the fence as to whether to live on-base or off-base.
CONTRIBUTED BY TRACI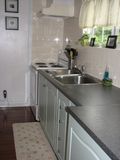 1.  What's the name of the city where you reside?  Yomitan
2.  What's the general area (i.e. North, Central, South Island)?  Central, near Torii station
3.  Is there a special name that is associated with your area? (i.e. Sunabe, Kadena Town, Naval Kadena, etc.)   Nagahama
4.  What is the nearest military base to your home? Torii and Kadena
5. What is the approximate driving time to that military base/gate? Torii 5 minutes: Kadena gate 3, 15-20 minutes
6.  What DODDS school district is your home zoned for?  Is there a school bus system available? Kadena schools- Bob Hope Primary School
7.  What is the nearest highway or main road to your home?  Route 6 or 12
8.  Please describe the "feel" of your neighborhood (i.e. pet-friendly, child-friendly, safety, spaciousness, predominantly "Japanese" or "American", urban, rural, etc.)  We have some American neighbors, but far more Japanese neighbors. I live on the end of a quite street with little traffic to no traffic across from a sugarcane field. It is very friendly for our dog and kids! We have a lot of Japanese kids that come play in our yard and although there's a huge communication barrier the kids all have a great time!
9.  Are there places of service in your neighborhood within walking distance such as restaurants, convenience stores, laundromats, bakeries,coffee shops, parks, etc.?  Yes, there is a MaxValue about 3 minutes away, several small cafes and groceries, a Family Mart,a cleaners, a fresh produce stand, some restaurants.
10.  Please describe the style of your home (i.e. Westernized, traditional Japanese, detached family home, townhome, etc.) Westernized single house with large yard and driveway
11.  Please provide general information about your home such as the rent, square footage, number of bedrooms and baths, special amenities, etc.)  3 bedroom. 2 1/2 bath (one full bath in master, one half in hallway upstairs, one toilet and sink, one shower/tub wet room and sink), laundry room, 1500 sq. ft., large yard with driveway, all American appliance hook-ups, nice ocean view, rent was WELL negotiated to put up at our rent ceiling of 180,000 yen.
12.  Are there any special accommodations or tasks that you've had to complete to make your home useful such as purchasing transformers, appliances, etc.?  We had to purchase a lot of curtains for all of the windows, there are less outlets so we had to use extension cords/power strips, we also bought a storage shed since there's not "outside" storage, also we purchased several area rugs so our kids don't destroy the wood floors and so I can vacuum more and mop less!
13.  What costs are there associated with living off a military base and how do you pay for those costs?  Water was about 30, Gas 65, Electric 170(remember no AC right now), trash is 30, internet 83 *close to on base price for cable/internet, had to install AFN satellite but no costs there after, we paid the usual deposits as well- we have "made" money each month so far from our utility allowance, but I don't expect it will stay the same for the summer!
14.  How is parking provided for your home? We have a driveway
15.  Are there any outdoor spaces or yards provided for your home? Large yard that is fenced around the front and a concrete wall around the back of the house
16.  What do you feel is special about your home or neighborhood  – what makes it feel like "home" here on Okinawa? —
17.    How do you pay the bills for utilities? —
18.  What housing agency did you utilize to find your current home?  Sunny's- ask for Donnie! He's super!!
19.  Are you satisfied with the maintenance services that are provided for your home?  Yes! they've fixed a leaking sink within a couple hours and while he was here he fixed my stuck closet door too!
20.  Finally, what advantages and disadvantages do you feel has been your experience living off a military base here in Okinawa?  Also, please feel free to add any COMMENTS that you feel would be helpful to others about living off-base.
I LOVE the peace of living off base without being disturbed with inconsiderate neighbors. We moved off base from on base from new housing (new Sada Towers on Camp Foster). I don't regret my decision yet, ask me when I have to pay for the A/C in the summer heat!! I also find that I rest better, while I do miss some of the conveniences of running to grab dinner, the BX, the shoppette, having my best friends within steps, I now just have to plan accordingly and cook more and make more playdates/lunchdates. I also have Vonage worldwide/global that we started when we moved off base which allows me to call base for "free" or a flat $49 a month. Under this plan I can also call anywhere in the states for free. We enjoy the sunny days more often, our children now have a yard to play in, and we've adopted a dog! We're very content with our decision thus far.
---
If you live in on-base housing OR off-base housing that has not been featured on Okinawa Hai, or in housing that has been renovated since its last post, please contact our Content Manager for the on-base housing template and instructions on how to share your little slice of Okinawa with the rest of us.