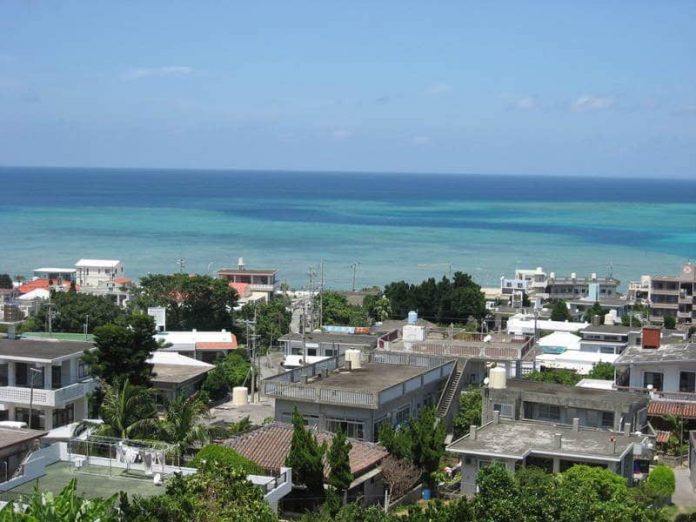 Living overseas has its challenges, and a commonly agreed upon one is finding that perfect place to live. To help those of us who are curious about the different options for living on Okinawa, readers have answered some of the most frequently asked questions about on-base housing. If you live in an off-base house that has not yet been featured on this site, please contact our Submissions Manager for the template. 
Here's a great link to access, too, if you're on the fence as to whether to live on-base or off-base.
CONTRIBUTED BY THERESA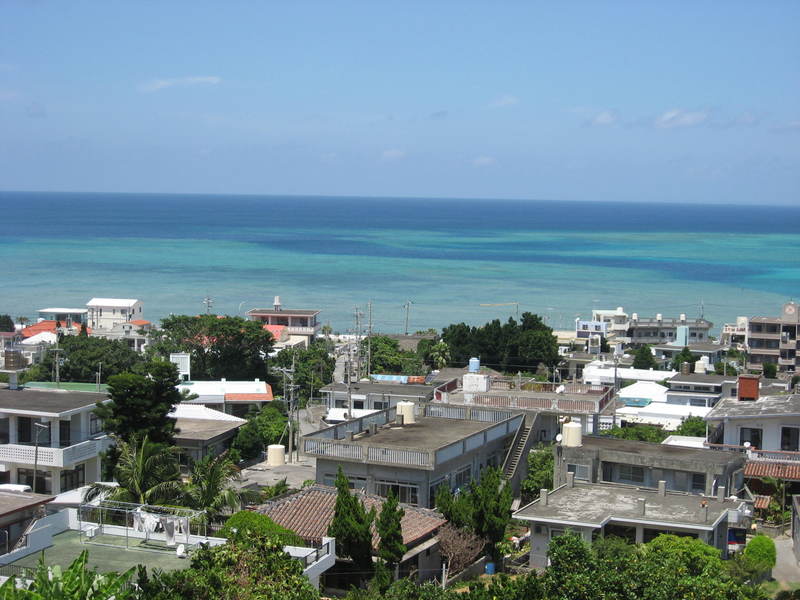 1. What is the name of the city where you reside? Nagahama, Yomitan
2.  What is the general area (i.e. North Island, Central Island, South Island)? Central Island, West side
3. Is there a special name that is associated with your area? (i.e. Sunabe Seawall,  Naval Kadena, Kadena Town, etc.) Nagahama
4. What is the nearest military base near your home? Torii Station
5. What is the approximate driving time from your home to the nearest military base? 15 minutes to Tori Station, 25 minutes to Camp Lester, 22 minutes to Kadena Gate 1
6. What DODDS school district is your home in? Don't know.  Is there a schoolbus system available? Don't know
7.  What is the nearest interstate near your home? 6, followed by 58
8.  Please describe the "feel" of your neighborhood (i.e. pet-friendly, child-friendly, safety, pre-dominantly "American" or "Japanese", urban, rural, etc.) Predominantly Japanese, with a good smattering of large houses with "Y Plates" (that means Americans) intermixed.  Pocket of houses on a large hillside looking down at a bay. Appears child-friendly and safe.
9  Are there places of service in your neighborhood w/in walking distance such as restaurants, grocery stores, coffee shops, laundromats, parks, bakeries, etc.? Nearest restaurant is about one small block from our house, then the "Café Restaurant" is up the hill, about a 3 minute walk. Small Japanese grocery store down hill at seawall road, 7 min walk. Karate Dojo and Yoga place 2 blocks away.
10. Please describe the style of your home (i.e. Westernized, traditional Japanese, detached family home, townhome, apartment, etc.) Westernized, detached 2-story home.
11.  Please provide general information about your home such as square footage, number of bedrooms and baths, the rent, and any special amenities. Built less than 2 years ago,  2900 square feet, 4 bedrooms, 2 full baths, 2- ½ baths, nice patio and small yard looking toward water. Has an American dishwasher and gas stove/range, ton's of storage and a big master bedroom that's just under 400 square feet. No tatami room, no hardwood floors (tile throughout). Rent is 450,000 yen/month.
12.  Are there any special accommodations or tasks that you've had to do to make your home useful such as purchasing transformers, appliances, etc.? We use a transformer for our toaster oven which is necessary.
13.  Are there special fees associated with living off-base? No
14.  How is parking provided for your home? Covered parking for 2 large vehicles, and uncovered parking spaces for 3 more.
15.  Is there any yard space or outdoor spaces provided for your home? An outdoor shed.
16.  What do you feel is special about your home or neighborhood  – what makes it feel like "home" here on Okinawa? Definitely the view is foremost, followed by the size of the house, and covered parking is key in Okinawa heat. Also the little restaurants within walking distance. Zakimi Castle Ruins Park is a 10-15 min walk from our house, great place to watch the sun set, love that we are so close to the water and can drive our kayaks down the hill to the seawall.
17.    How do you pay the bills for utilities? GI Bill Pay
18.    What housing agency did you utilize to find your current home? Dynasty
19.  Are you satisfied with the maintenance services provided by your housing agency? Very Satisfied
20.  Finally, what advantages and disadvantages do you feel have been your experience living off-base here on Okinawa? Only disadvantage (which may change at some point in the future, was that fiber optic was not available to us when we moved in, we are using DSL which seems to work at around same speed as cable and/or DSL the states, but certainly not like fiber optic.
---
If you live in on-base housing OR off-base housing that has not been featured on Okinawa Hai, or in housing that has been renovated since its last post, please contact our Content Manager for the on-base housing template and instructions on how to share your little slice of Okinawa with the rest of us.