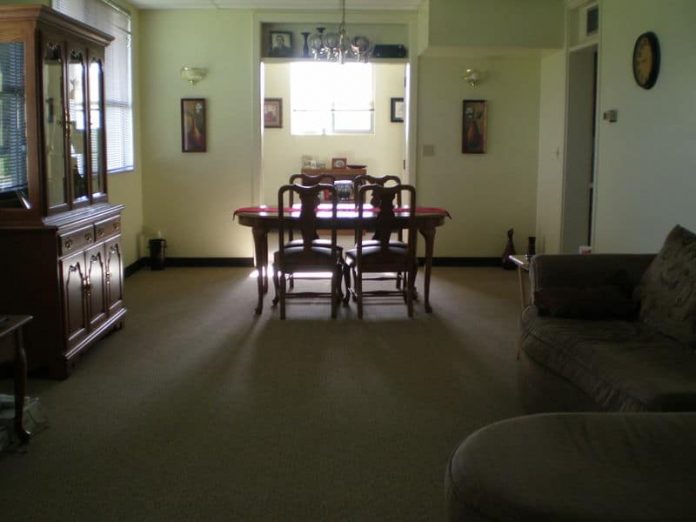 Living overseas has its challenges, and a commonly agreed upon one is finding that perfect place to live. To help those of us who are curious about the different options for living on Okinawa, readers have answered some of the most frequently asked questions about on-base housing. If you live in an on-base house that has not yet been featured on this site, please contact our Submissions Manager for the template.

Here's a great link to access, too, if you're on the fence as to whether to live on-base or off-base.
CONTRIBUTED BY CHARITY
What military base is your home located on? Camp Foster
What area of the island is your home located on (i.e. North Island, Central Island, South Island)? Central (I think!  We haven't been here long.)
What is the name of your neighborhood in which your home is located? Kishaba Terrace; across the street from the West Pac Temp Lodging
Generally speaking, most on-base homes are approved for occupancy based on military or government rank.  If you would like, please provide the range of ranks that your home is approved for? As far as we can tell, E-7 to E-9 plus some government contractors
What DODDS school district is your home attached to?  Is there a schoolbus system available? We don't have children so I'm not sure about that.
Please describe the "feel" of your neighborhood (i.e. pet-friendly, child-friendly, level of safety, friendly neighbors, spacious, etc.) There are kids of all ages on the streets and many, many dogs!  It's definitely safe and we have the best neighbors.
Please describe the style of your home (i.e. detached home, duplex, apartment, age of the home, etc.) We have a detached home.
Please provide general information about your home such as square footage, number of bedrooms and baths, number of stories/levels, special amenities, etc. Our house is 3 bedroom, 2 bath.  We have a separate laundry room plus a den/office off the dining area.  The bedrooms are a little smaller than we are used to but we have plenty of room overall.
What places of services are available near your home such as restaurants, shops, commissary, playgrounds, parks, etc.? We can actually walk to the Macaroni Grill, the Foster exchange, movie theatre and post office.
How is parking provided for your home? We have a shared drive that will fit two cars.  Plus there is street parking.
Is there any yard space or outdoor spaces provided for your home? We have a nice sized yard, especially in the back.
What do you feel is special about your home or neighborhood – what makes it feel like "home" here on Okinawa? Our house backs up to 81 and we can see all the Japanese apartment buildings.  So we get the comfort of living on base with still knowing that there is another world right outside our gate!
What housing expenses are included with on-base housing (i.e. utilities, rent, appliances, etc.) All utilities except cable. Internet and phone are provided.
Are there any expenses or fees associated with on-base housing? No.
Are you satisfied with the maintenance services provided by your on-base housing organization? Yes.  I have only had to call once and they were here first thing the next morning.
Finally, what advantages and disadvantages do you feel have been your experience living on a military base here on Okinawa? When we first found out we were coming we knew we wanted to be on base at least for at first.  We both wanted to become comfortable with being in another country.  Since living here, we have decided to stay on base because we love the house, the area and our neighbors.  Plus we don't have to pay for utilities or garbage pick up.
Please provide any COMMENTS that you feel would be helpful for others about living on-base.  Living on base on Okinawa is great.  I know some people worry that if you live on base you won't get the "full effect" of living in another country.  But we get out in town a lot so that is all based on the family.  If you live on base and never get out to explore, you have no one to blame but yourself!  All kidding aside, any tour overseas or stateside, is what you make of it.  And we choose to love it!