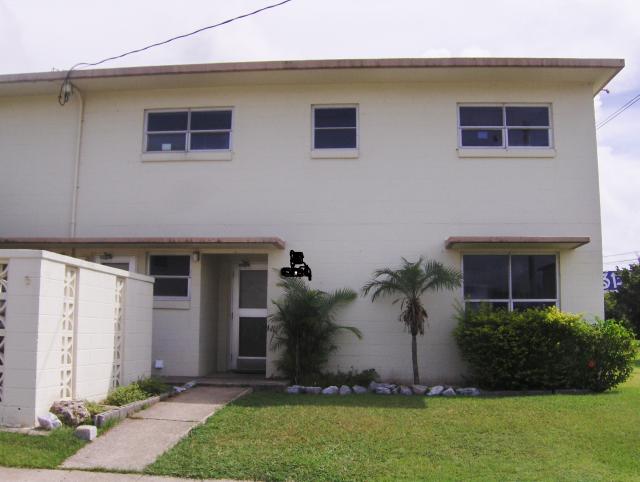 Living overseas has its challenges, and a commonly agreed upon one is finding that perfect place to live. To help those of us who are curious about the different options for living on Okinawa, readers have answered some of the most frequently asked questions about on-base housing. If you live in an on-base house that has not yet been featured on this site, please contact our Submissions Manager for the template.

Here's a great link to access, too, if you're on the fence as to whether to live on-base or off-base.
CONTRIBUTED BY RYAN AND AMY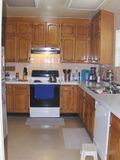 What military base is your home located on? Camp Lester (Between Kadena & Foster) Husband works at Futemma.
What area of the island is your home located on (i.e. North Island, Central Island, South Island)? Central
What is the name of your neighborhood in which your home is located? Old Lester Family Housing
Generally speaking, most on-base homes are approved for occupancy based on military or government rank.  If you would like, please provide the range of ranks that your home is approved for? Not sure, E-6 and up. Honestly I have no idea
What DODDS school district is your home attached to?  Is there a schoolbus system available? Lester Middle School and Kuwae pre-school are walking distance & EC Killin Elem. by Foster towers. Yes – bus /Killin
Please describe the "feel" of your neighborhood (i.e. pet-friendly, child-friendly, level of safety, friendly neighbors, spacious, etc.) pets friendly, lots of kids, safe
Please describe the style of your home (i.e. detached home, duplex, apartment, age of the home, etc.) Multiplex, we are in an end unit. Don't know how old but mine has fake wood floors and ceiling fans..American style appliances
Please provide general information about your home such as square footage, number of bedrooms and baths, number of stories/levels, special amenities, etc.    sq.ft??, 4 bedrooms, 2 full baths (both upstairs -weird), 2 stories, central air, separate laundry room, storage under stairs and outside storage attached to house, nice size bedroom closets and top storage closets but no linen closets- weird (we just use one of the kids'closets)
What places of services are available near your home such as restaurants, shops, commissary, playgrounds, parks, etc.? Lester Hospital across the street (small Subway inside & barbershop), Lester Middle school (pool in summer), small shopette, cleaners, Kuwae pre-school, small gym, giftshop, kids cottage, lil playgrounds all over neighborhood. That is on Lester but we are close to Chatan (American village) and can walk right off base into town. Going to the comm or PX/BX is depending on which way I want to turn they are about equal the distance.
How is parking provided for your home? I have one parking space and there are visitor spots we use for 2nd car
Is there any yard space or outdoor spaces provided for your home? We have a front yard with sidewalks and a big backyard with patio. Fortunate to have an end unit but involves more grass cutting!
What do you feel is special about your home or neighborhood – what makes it feel like "home" here on Okinawa?  I guess how I decorate it, I'll admit, it was so different..I cried. But compared to the places (in our paycap) they showed us out in town made base housing look like a palace! Whatever you get make the most of it! We can joke now and say it looks like the projects but with more trees..I think it's the concrete building look…
What housing expenses are included with on-base housing (i.e. utilities, rent, appliances, etc.) none
Are there any expenses or fees associated with on-base housing? My MCB Cable/ internet combo..we got the biggest one w/o pay channels and its like 75.00 and a 26.00 phone bill through the base.
Are you satisfied with the maintenance services provided by your on-base housing organization? Yes, for me it has usually been the same day!
Finally, what advantages and disadvantages do you feel have been your experience living on a military base here on Okinawa? My children are happy we live on base and feel the connection with other military children. We do not come out of pocket and can run the air all year long if we want! Living on Lester we are only a few blocks away from the gate going out into town to explore is easy, we can walk across the street.
Please provide any COMMENTS that you feel would be helpful for others about living on-base.  We chose to live on base for a number of reasons. We have four kids and a dog. At the time we came there wasn't a whole lot available in our paycap. We wanted to be close to work, have a yard and 4 bedrooms…coming up with finders fee, pet deposit and rent and security seemed like too much for us and we were ready to settle in. I highly suggest wherever you live make the most of this experience and explore the island!