CONTRIBUTED BY JEANINE CZUBIK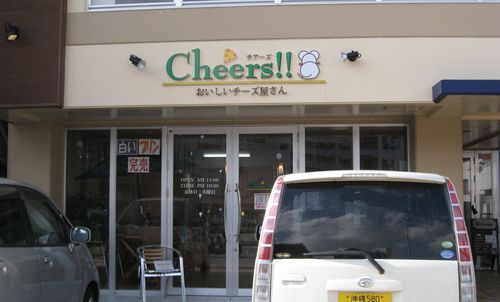 Are you a foodie who loves cheese?  A warmed camembert spread over crusty French bread, a homemade batch of emmental and gruyere fondue, or perhaps a taste of something local?  Cheers!! is the place to find all three.
Cheers!! offers both the well-known varieties of cheese including parmesan, gouda, brie, camembert, blue, boursin, havarti, and fresh mozzarella, plus a few new to me, such as caciocavallo, red cheddar, samsoe (recommended for fondue), Stilton (and other strong smelling cheeses), and a creamy Dutch variety with wasabi that compliments beer.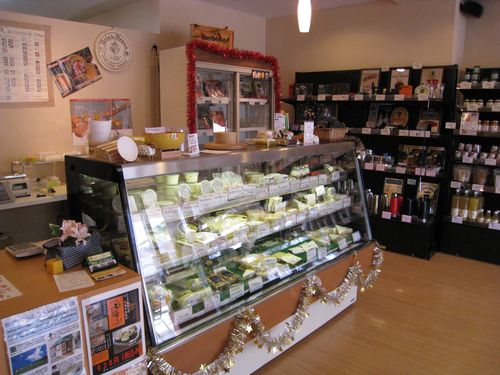 Special offerings include cream cheese from Ishigashi Island in leek, black pepper, parsley and garlic, rum raisin and hot chile flavors.
Not to be missed is the kanyuuso, a caramel-colored, smooth yet sweet tasting cheese that simply melts in your mouth – do not leave the store without trying it!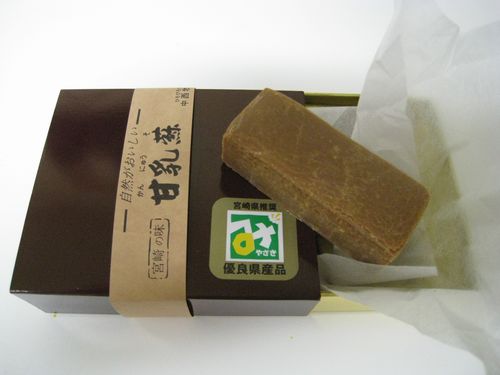 There is also a small selection of caviar, prosciutto and salami, "American-style" cream cheese in honey and nut, mixed berry and plain flavors.  Olives, oils, vinegar, jams, dried fruit and meat, and crackers from Europe and Asia fill the rest of the shop.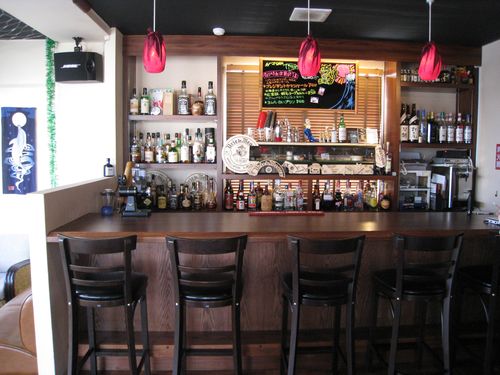 If you enjoy a drink with your cheese, visit sister café and bar called Tingara on the fifth floor.
---
Cheers!! Cheese Shop
Hours: Cheers!! 1100 – 2200 daily. Tingara 1400 – 1800 (cafe time), 1900 – 2300 (bar time). Both closed Tuesdays
Phone: Cheers!! 098-862-8942, Tingara 098-862-2858
Address: 2 Chome-4-39 Mekaru, Naha, Okinawa Prefecture 900-0004, Japan (Tingara)
GPS Coordinates: 26.2306388, 127.69960659999992
Directions: Route 58 heading south towards Naha. From Camp Kinser's main gate/gate one, go 1.5km and turn left at light (Ameku intersection). Turn left at the fourth light (Shintoshin Park intersection) – approximately 1.3km).  Cheers!! is .3km on left side of road.  There is a Max Value across the street.  Parking is in front of the store.