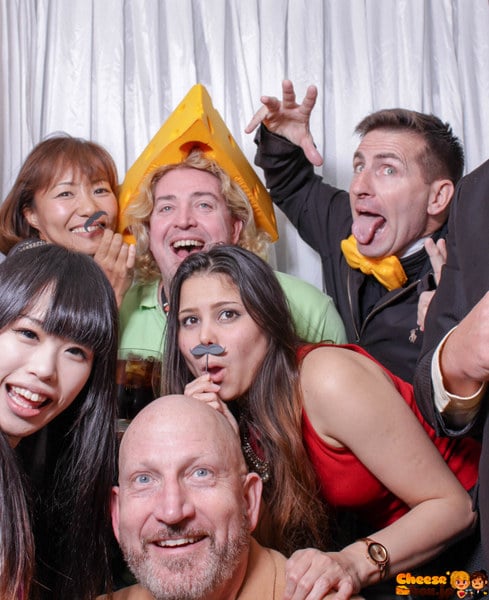 CONTRIBUTED BY PETE LEONG

Last month I had the pleasure of attending an English networking party organized by Mike Holland. The party never happens at the same location so this event was at the Pour House Bar & Grill. The networking party itself was quite lively. Meeting with owners of different companies and having stimulating conversations was exciting enough, but I have to admit that one attraction that really stood out above the crowd was the Cheese Box Photo Booth.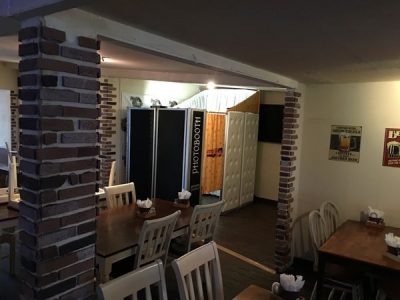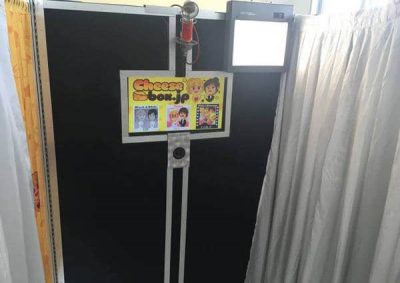 Standing tall in the main foyer of the bar stood a magnificent white leather-bound box with twinkling tufted diamond buttons and 'Photo Booth' written vertically down its length. Upon arrival, I couldn't help but notice owners David and Hazuki who were sporting cheese-shaped hats and funky ties. At their booth was an abundance of other whimsical props that drew my curiosity. I decided to grab a drink and return to check out their swanky setup.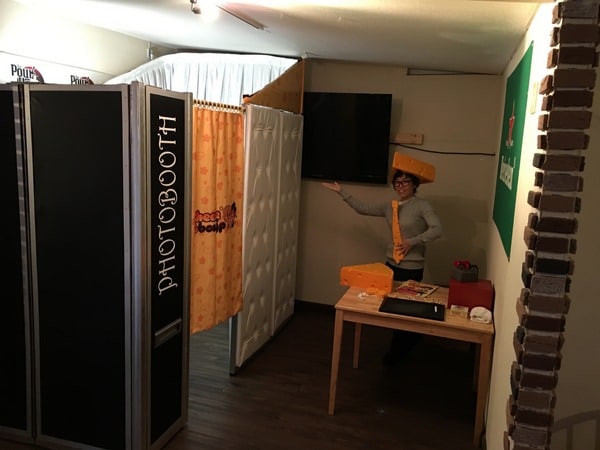 The photo booth can be rented out by anyone who is throwing a party of any size. Everything provided is completely free to participants as it has already been paid for by the event coordinators. Personally, I would question the sanity of anyone who is not interested in taking advantage of a playful activity provided at zero cost? After consuming a few drinks, my friend and I felt loosened up enough to approach the booth for the first-hand experience with the Cheese Box. We were met with a friendly greeting by Dave and Hazuki who offered us some 'cheesy' paraphernalia, mustaches and a chalkboard.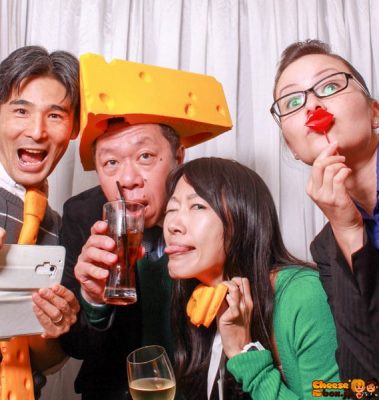 The photo booth instructions were simple enough, even after a few drinks. First, step into the booth where there is a touch screen panel offering three options you can choose from: black & white photos, color photos or create a video message. We decided to touch the color photo icon on the screen and a countdown to the first photo began. My friend and I quickly maneuvered between an array of props and poses as the camera flashed until our session had finished.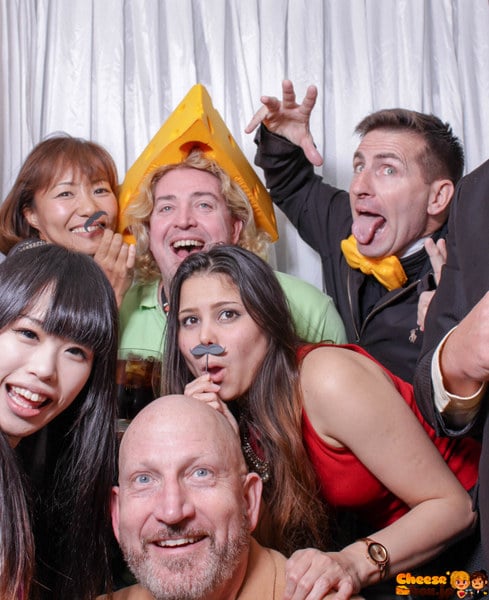 Upon returning the props to David and Hazuki, our photos had already been printed out for us. We were informed that the high-speed photo printer can print the photos within 8 seconds. Even better was the fact that we received two sets so that my friend and I could both take home a copy to remember our fun evening. The image was stamped with the event logo and date. It is a piece of memorabilia that I keep posted on my fridge. It inevitably adds a smile to my day as I head towards the door for work each morning. In these busy tech savvy times when everything is stored in digital format on USB or hard drive, I have begun to miss the physicality of a real printed photos which makes these composed tangible memories that much more valuable.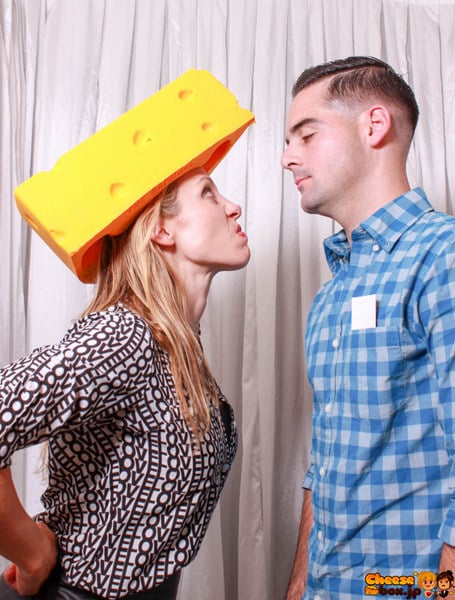 The morning after the event, I decided to check out the Cheese Box Photo Booth Facebook page where I was able to quickly locate last nights' event album filled with all of the images captured in the booth over the duration of the evening. It was a blast perusing through the snapshots of all of the nut cases, familiar and not, who passed through the photo booth and unloaded artillery of shenanigans in front of the camera.

To sum it up, the Cheese Box Photo Booth is a must for anyone planning on holding an event in Okinawa. The booth is custom built and a magnificent piece of craftsmanship that blends a luxurious aesthetic with the spirit of mischievous fun. Best of all, you get to walk away with a captured moment from your memorable event that can be posted wherever you need to place it as a reminder of fun times with good people.
Anyone interested in hosting an exciting event or are simply needing an entertainment piece for a function they are organizing should definitely contact David and Hazuki at the www.cheesebox.jp to discuss the value their Cheese Box can add to any event or function.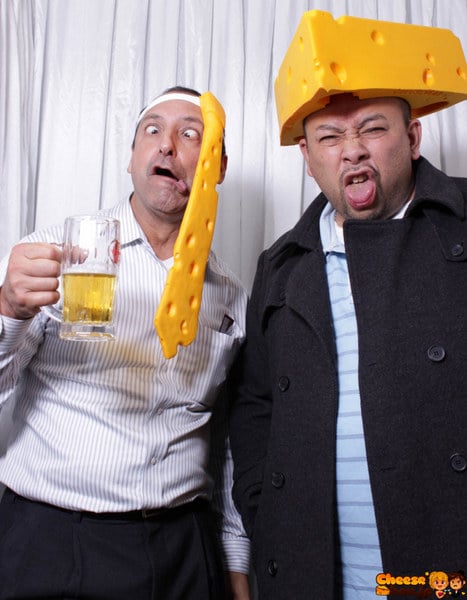 Pricing: $99 USD per hour
Phone: 050-5534-5965
Email: cheeseboxokinawa@gmail.com
Website: www.cheesebox.jp/english/
Facebook: https://www.facebook.com/cheeseboxphotoboothrental/