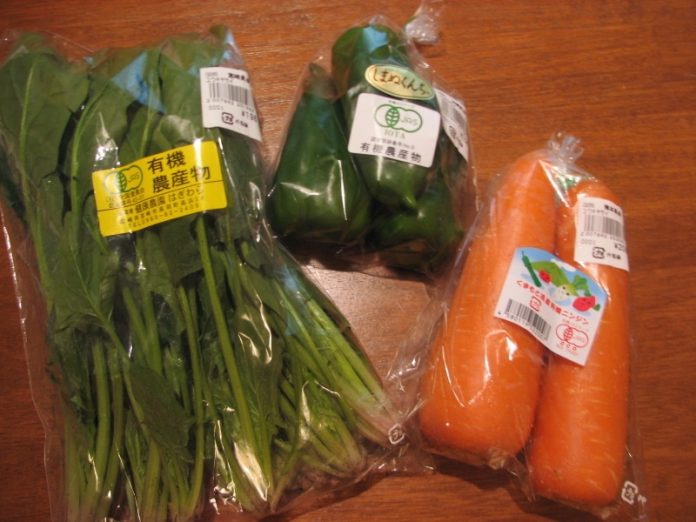 CONTRIBUTED BY KAHO
I wrote about Co-op a couple of weeks ago and said that the Co-op stores carry organic vegetables.  For those of you who do not read Japanese, it's hard to find what are organic and what are not.  So, here I am to show you how you can find them.
Try to look for the stickers.  I put pictures of three different kinds of stickers for your reference.  When I went to the Co-op on the Gate 5 Street (I don't know the real name of this street.), those organic vegetables were placed on the left side of the entrance glass door.
Here are the close up pictures of the "organic" labels.  I hope these help.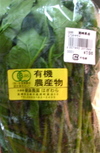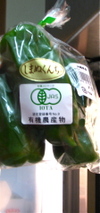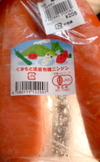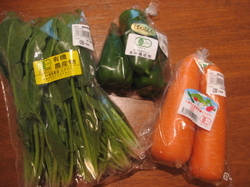 My daughter goes to a pre-school and I have to make lunch for her twice a week.  I use Japanese frozen food specifically made for lunch box.  There are a lot of convenient frozen foods you can buy at coop to make your cooking for lunch box in the morning easy!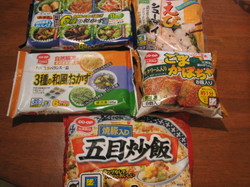 The pictures are packages of frozen vegetables dishes, shumai dumplings, pumpkin croquets, and fried rice.  Shumai dumplings, pumpkin croquets, and fried rice can be prepared by heating them in a micro-wave.
My favorite is the vegetable dishes that you can just put in a bento ('lunch box' in Japanese) box frozen and let it thaw.  No need for heating it before packing.  By lunch time, it's thawed and ready to be eaten.  The picture below is two examples of this type of food.  Isn't this brilliant?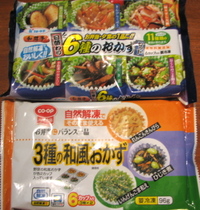 I hope that these are helpful!