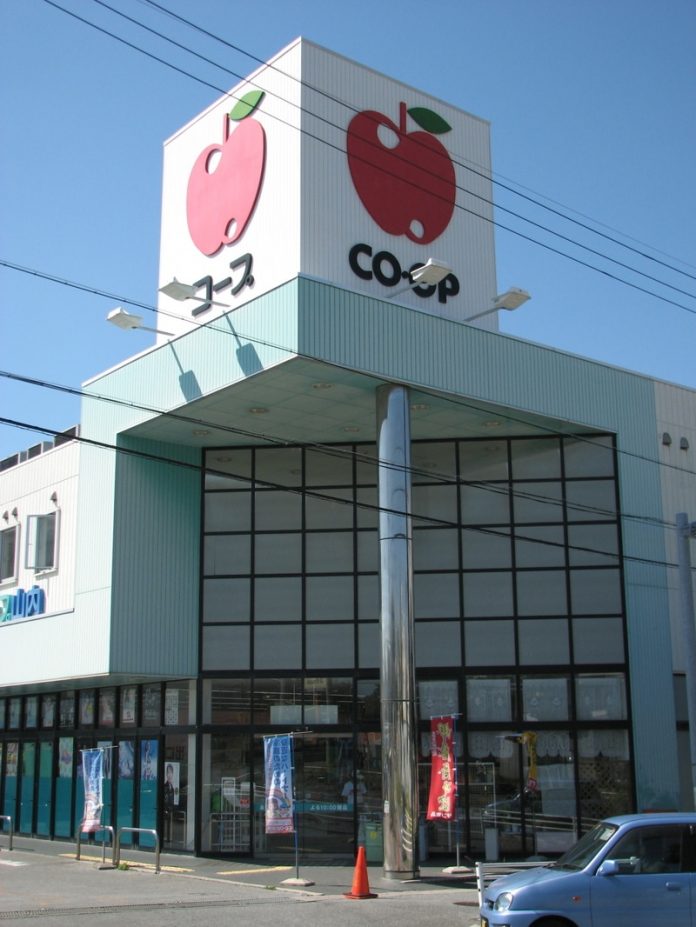 CONTRIBUTED BY KAHO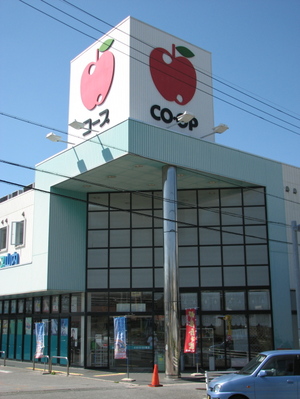 When I go grocery shopping, I always go to two places:  Commissary on base and Co-op.  Sometimes I go to a third store, an organic store "ANEW".  I like Co-op aka "Big apple store" because I can buy some organic vegetables and other organic products.  I find prices on Co-op brand products very reasonable as well.  Not all the vegetables sold sold at the store are organic, but there are a wider variety of organic vegetables available here than at an organic store that I know.  Co-op brand items are made to be close to organic, so when I cannot afford pure organic products, I chose Co-op brand.  You can shop without signing up to be a Co-op member, but if you shop here often, becoming a member is beneficial.  I paid 1000 yen for a membership fee at Co-op and received a point card that I use to accumulate points when shopping at the store.  When I reach a certain number of points, I get a coupon that is worth 300 yen.  I go to Co-op about once a week.   Every 3 months or so, I seem to get one coupon.  If I collect three of them, they become 1,000 yen worth all together.  In the past year and a half, I have earned 7 coupons, which I used to save 2300 yen.   I also take my own bags to pack my groceries and I get 1 point for that.  It is small, but it adds up.
At the entrance of Co-op stores, there are two recycle boxes; one for recycling milk cartons and the other is for styrene foam trays.  The one I go to also has a recycle bin for plastic bottles, cans and glass bottles outside the main entrance to the building.  The only thing that I wish Co-op would start is to accept credit cards. Payment is by cash only and they only accept yen.
As soon as you enter the main entrance of the Co-op building, there is a pharmacy on your left and two small elephant rides for toddlers.  The orange elephant is called "Sato chan" and the pink one is called "Satoko chan".  They are company mascots for Sato Co., a drug company.  I use this to bribe my daughter when I shop.  If she's well behaved in the store, she gets to ride the little elephant.  It works.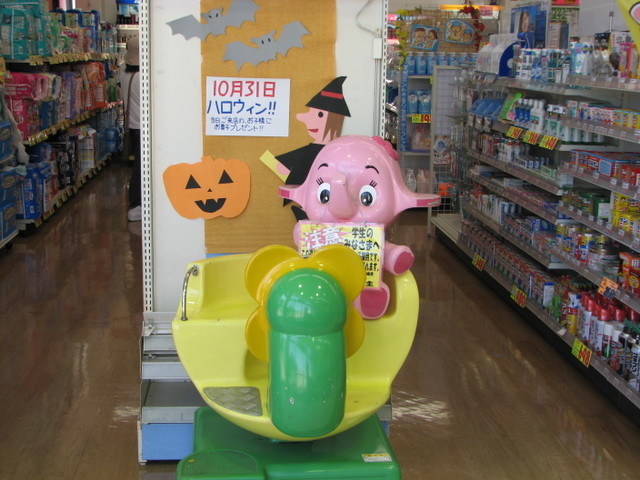 There is a small building just for alcohol next to the main Co-op building.  If you want to buy beer, wine or other alcoholic beverages, you can shop there.  I think that they have a good selection and the prices are reasonable.
Directions from Kadena Gate 2
After leaving Kadena Gate 2, take a right at the 2nd stop light to get onto the Hwy 85 (this will turn into 23 later).  At the Gate 5 on your right, turn left.  You'll drive for a few minutes and the Co-op will appear on your right.  Plenty of parking is available.