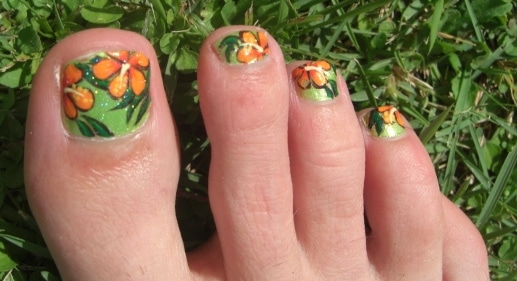 CONTRIBUTED BY JOELLE YAMADA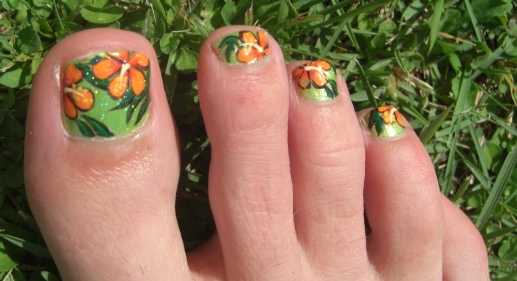 My husband even loved it. Granted, he didn't get to experience all that those amazing women can do with one little paint brush (he thought that might be a little over the top), but the 45 minutes leg and foot massage just about transported him straight into heaven. "That was all right" — HIGHEST praise from my husband — was repeated a number of times over the rest of that day.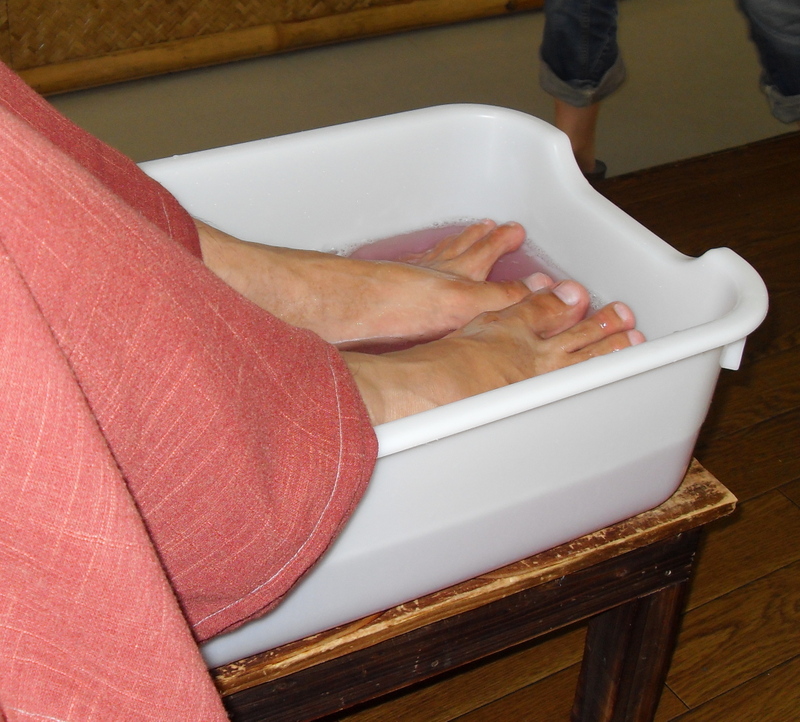 I didn't go to Cocok's until I'd been here about 7 months. I had heard all these great things, but was happy going to the salon I had found on base. I've never been back. Whether it's the lulling sound of water falling down the fountain, the delightful iced tea served, the big comfy chairs, the pages and pages and pages of nail art to choose between or the incredible massage — I don't know. But Cocok's is a dream.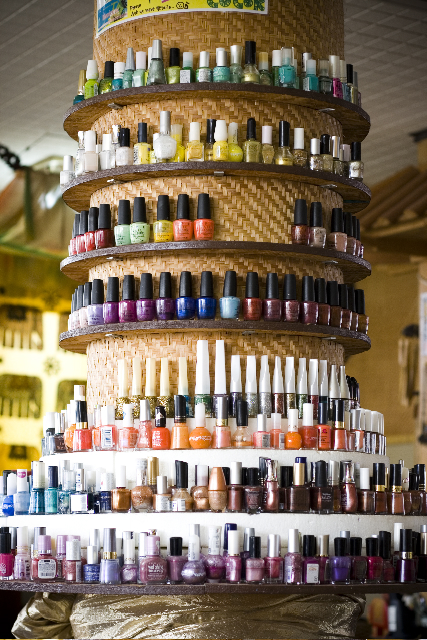 And evidently you think so, too. My inbox was inundated with pictures upon pictures of all the fun you have obviously had pampering yourself at Cocok's. Here's a little of what you've had done (click on any to enlarge):
But that's not all… There are also incredible fingernail art options as well:
Cocok's also offers body massage, facials, steam baths, as well as a full service hair salon. Please comment if you've experienced any of these as I've only been for the TOES!
Prices (from the Chatan Cocok's website):
Pedicure (which includes art on all toes) – 3990Y
Child Pedicure (11 & under) – 2625Y
Manicure (base color only) – 2625Y
Finger nail art – 105Y per nail
There are cheaper prices for just getting nail art done — no massage.
Facials range from 3990Y up to 6300Y. Body massage from 3150Y up to 8400Y. And 45 minutes in the steam bath is 3150Y.
Cocok's has two locations that I know of — one on the 23 in Chatan (098-936-7807) and one near the Seawall(098-921-7280). Both are open from 10am – 8pm. Maps can be found on each website. The Chatan Cocok's also has a kid's play area (though Sunday's are now NO KID days). The seawall Cocok's does not have massages – only nails. I've only been to the one on the 23, so would love to hear from those of you who have been out to the Seawall for Cocok's fun. Gift cards and coupons are not interchangeable between stores.
Thanks to Kelly, Claire, Kristin, Nikki, Jocelyn Cambria, Lindsay, Jessica, Hollie, Dana, Ashley, Mark, Kassia & my hubby for the great photos!