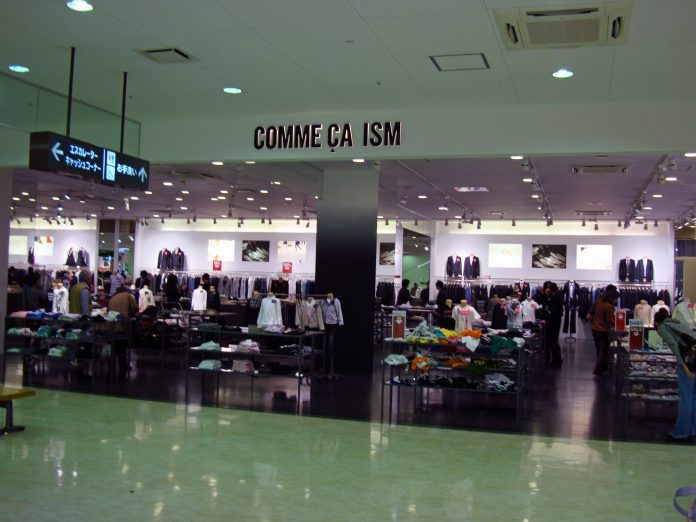 CONTRIBUTED BY HEATHER HANSEN
Let's talk clothes.
I have no idea where they myth got started that there aren't any cute clothing stores on this island. It's just not the truth! There is lots of cute stuff here, as my wallet can attest to.
I've already highlighted two clothing stores that I like, Roseri and Outlet-J. I'd like to introduce you to another one – Comme Ca Ism.
Comme Ca Ism has clothes for the whole family. Although, I only like the clothes they have for women and children. The male section is a bit metro.
The clothes are CUTE. They remind me of Banana Republic in that they are very basic colors, usually solids and have clean lines. There are also dressing rooms available.
The two locations that I've been to are:
Inside Jusco in American Village (Chatan) – next to the Starbucks.
And in Main City Mall (ESU) – the mall is located directly behind Marino's.
Interestingly, these stores carry only about 20% of the same items. The stores have very different atmospheres. In the Jusco store, it seems to have a more kick-back vibe. The store carries more T-shirts and casual items – casual type skirts and sweaters.
The Main City Mall store has a more upscale feel. Their items lean a bit more towards business attire and party clothes. This store too, has two tables for the smaller kids to sit down and color while you shop (score!).