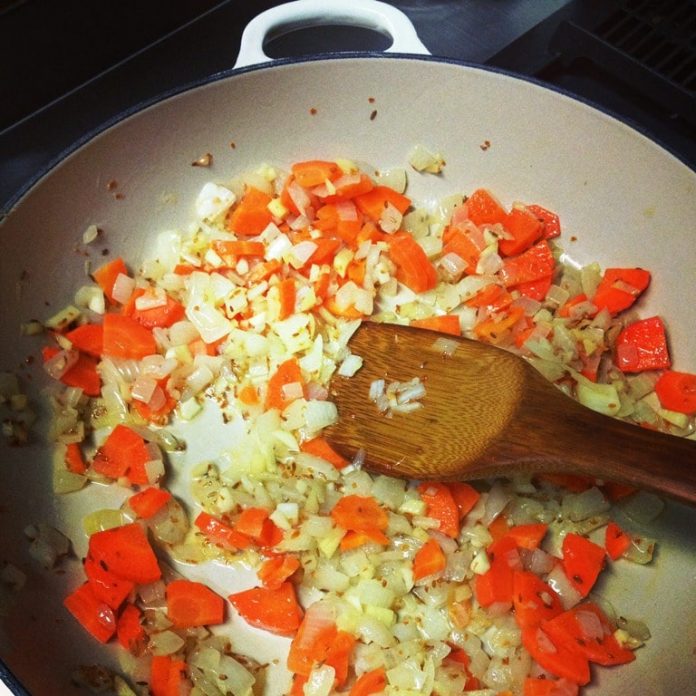 CONTRIBUTED BY KELLY GILLOTTI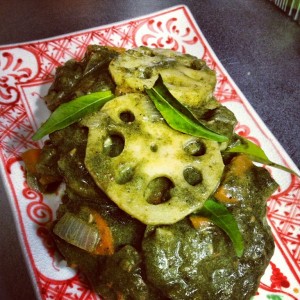 I picked up some Okinawan spinach, or handama (ハンダマ), recently. There are two varieties; one has a beautiful purple color on one side the leaf, and the other is green on both sides. It can be eaten raw or cooked. The taste is pleasant and mild.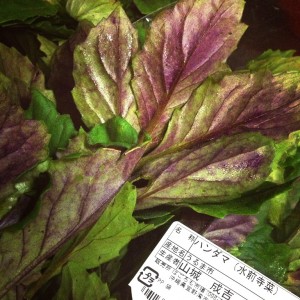 I also found fresh lotus root, known as renkon (れんこん). On its own, renkon is bland, but it has a nice watery crunch that I enjoy in spicy dishes. It's easy to find packaged renkon in the local Japanese stores, but this is the first time I've been able to use it fresh.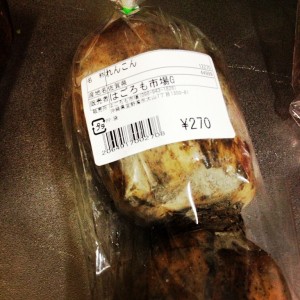 I decided to use these local Okinawan ingredients to make an Indian spiced curry. Don't be afraid of the long ingredient list here, it won't bite… Unless you want it to.
The recipe:
1 package handama (ハンダマ)
1 renkon bulb (れんこん)
1 carrot
1 onion
½ tsp whole cumin seed
1 tsp coarsely ground fenugreek
3 cloves of garlic
1 inch piece of ginger
3 tbsp ghee
½ tsp turmeric
1 tsp garam masala
½ tsp coriander powder
½ tsp cayenne powder (or to taste)
1 tsp salt (or to taste)
½ tsp pepper
3 tbsp cream (milk or coconut is fine)
1 ½ cups water
3 tsp shikuwasa juice (シークアーサー)
Prepared rice
Clean the handama and blend it with the water. Dice the onions, ginger, garlic and carrots. Peel (if fresh) and slice the renkon.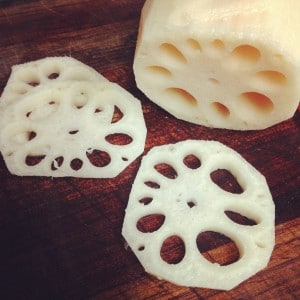 Heat the ghee, then add the onions and cook until soft. Add the cumin and fenugreek, cook for two minutes. Then add the carrots and garlic and cook for two minutes, then add the diced ginger, cook for a few more minutes.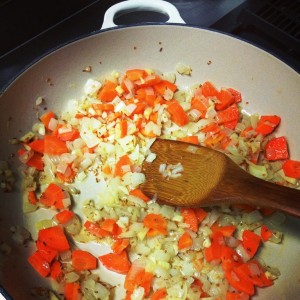 Once these are cooked though, add the blended handama and renkon and bring to a boil. Then reduce the heat and simmer for 20-30 minutes. Add the powdered spices, shikuwasa juice, salt and pepper, then turn off the heat and let cool for five minutes. Stir in the cream and serve over rice.