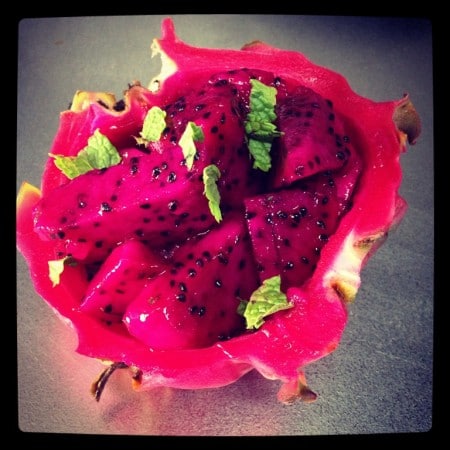 CONTRIBUTED BY KELLY GILLOTTI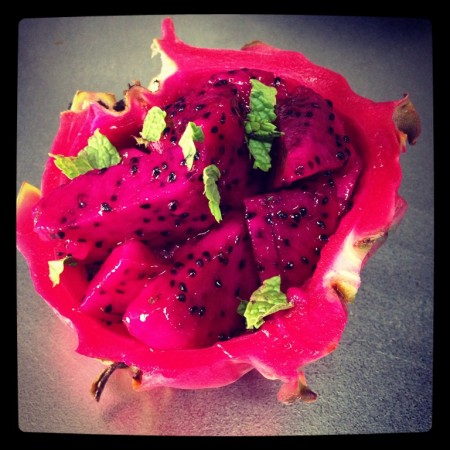 Beautiful, simple, and fresh, I always make this salad when I have dragon fruit (ドラゴンフルーツ). You might see these pretty fruits growing at the Southeast Botanical Gardens or in your Japanese neighbor's garden.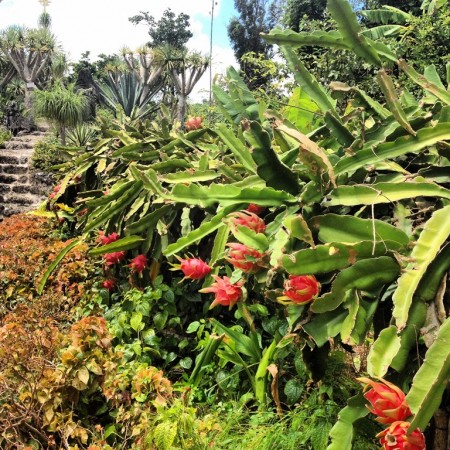 It's eye-popping and delicious. To me, dragon fruit tastes like a subtle mix of kiwi, pear, and chia seed. I like to use the small Okinawan limes, shikuwasa (シークワーサー) with this recipe.
The recipe:
       1 dragon fruit

        Juice of 3 shikuwasa

        1 tbsp honey

        Zest from 3 shikuwasa

        1 tbsp torn mint
Cut the dragon fruit in half. Remove the inside with your fingers. It should slide out pretty easily in one piece. This can be white or pink.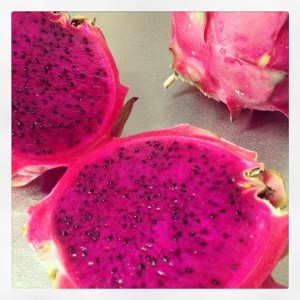 Dice into small pieces and toss into a bowl.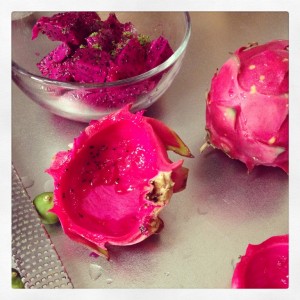 Add shikuwasa juice, honey, mint, and zest to the bowl and mix.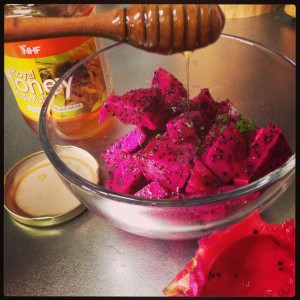 Put the dragon fruit mix right back into the peel for simple and beautiful plating or eat from the bowl.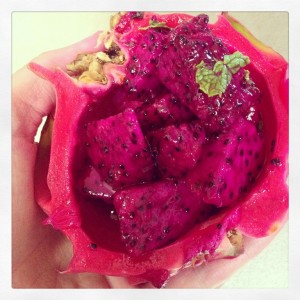 The juice of the pink dragon fruit will color your hands a lovely shade of pink. If you care, you should get some gloves. If not, enjoy the beautiful color.