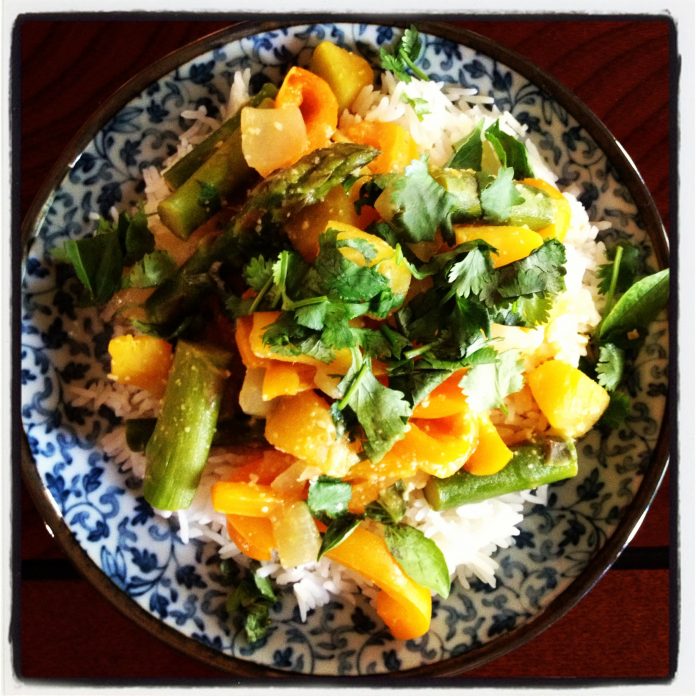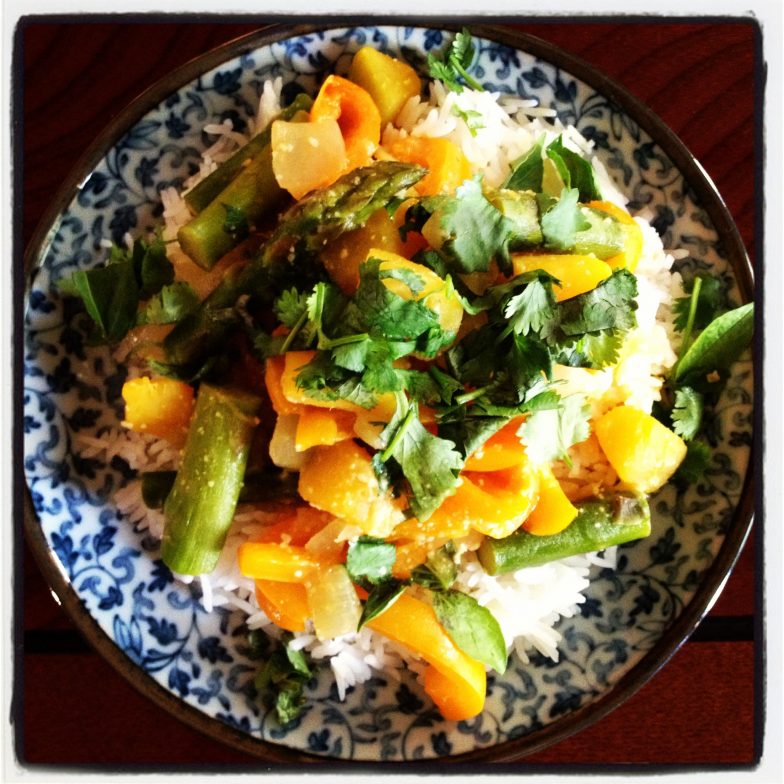 CONTRIBUTED BY KELLY GILLOTTI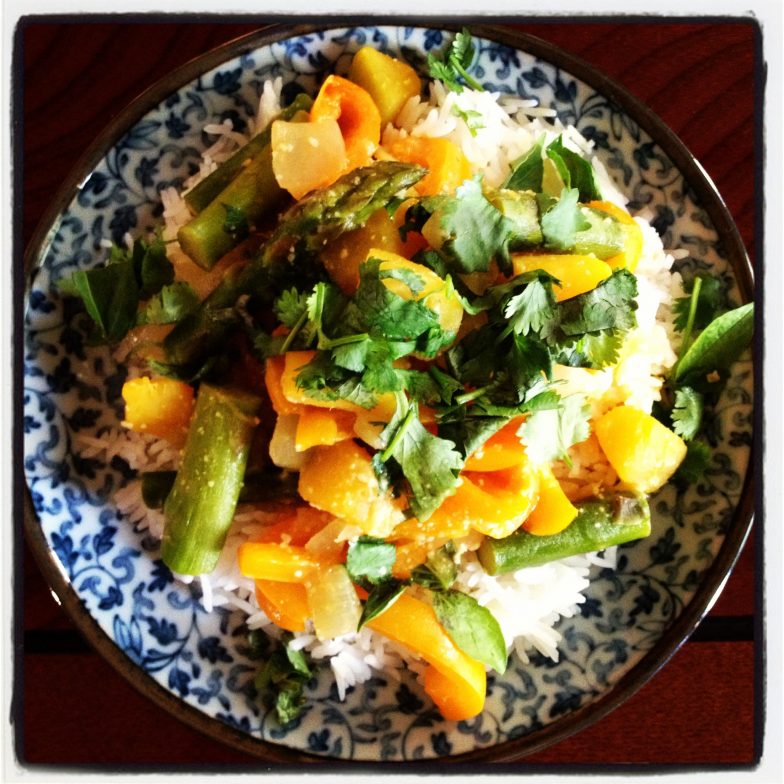 Kabocha (カボチャ) is a winter squash, but it's often called Japanese pumpkin. I remember seeing it occasionally in the states, but never tried it until we came here. It's delicious and holds up well in a curry sauce. The word kabochayarou means a man with an unattractive, unusually-shaped face, much like this kabocha squash.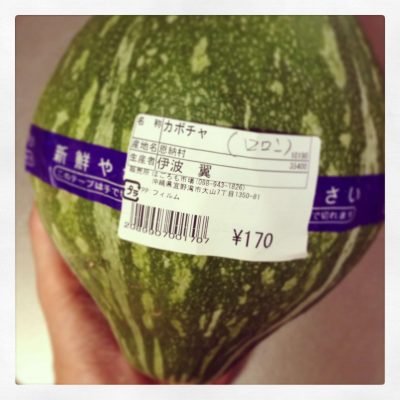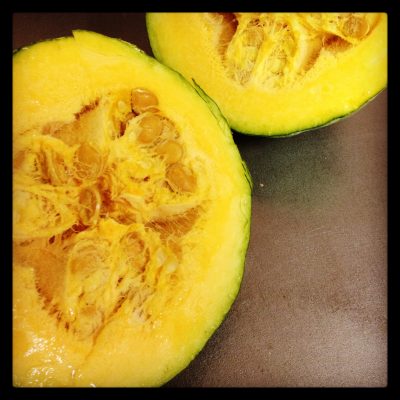 The recipe:
1 tsp ghee or coconut oil
½ inch piece of ginger sliced
4 leaves Kaffir lime leaf (omit if you don't have this)
2 lemongrass stalks-pounded
1 onion-chopped
1 bell pepper-chopped
½ Kabocha squash- steamed and diced
1 pound Asparagus or another veggie you like
½ cup Coconut milk
2 tbsp Soy sauce
½ tsp Sriracha or 1 chili pepper
2 tbsp Fish sauce
2 cups homemade fish stock (or water)
1 tbsp lime or shikuwasa juice (シークァーサー)
1/2 cup cashews blended into flour
¼ cup chopped basil for garnish
½ cup chopped cilantro for garnish
Heat oil in pan; add onions, lemongrass, lime leaf and ginger. Stir until onions are almost translucent. Add fish stock (or water), coconut milk, kabocha, asparagus, bell pepper, cashew flour, soy sauce, fish sauce, shikuwasa juice, and sriracha. Bring to a boil then simmer for 10 minutes on low. Serve with basil and cilantro over jasmine rice. It soaks up the curry better than sushi rice.