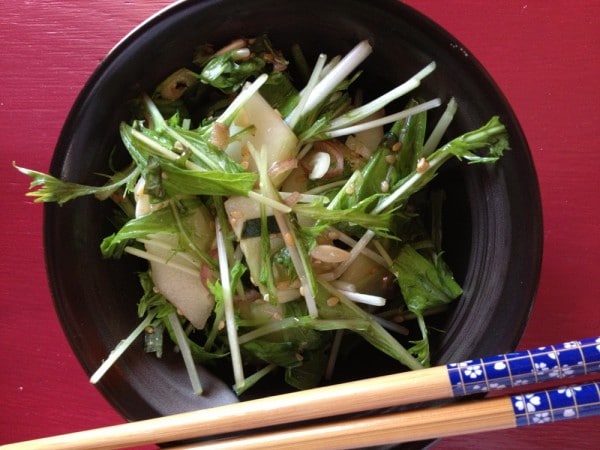 CONTRIBUTED BY KELLY GILLOTTI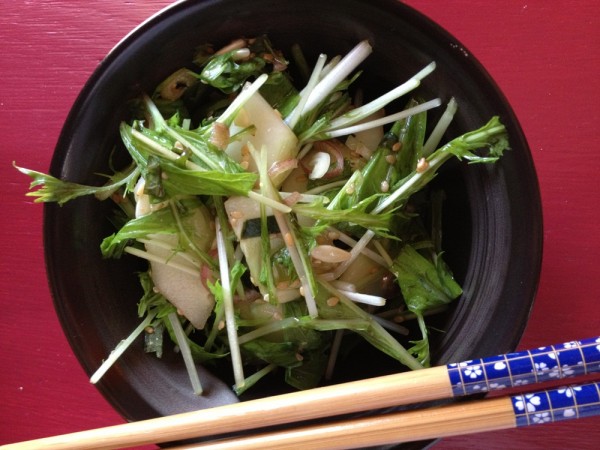 Well, it's blazing hot here in Okinawa. Pair the heat with the high humidity and it's like a never-ending sauna. Wahhh! My husband REALLY enjoys this weather, but it makes me a lot bit cranky. I've been looking for ways to keep cool and nothing beats a refreshing summer salad made with local ingredients.
I went to the Yui Marche Farmer's Market in Ginowan and came back with produce to experiment with. I went for a simple salad with lots of flavor.
For the salad:
1 package of Mizuna (ミズナ)- a bitter, peppery green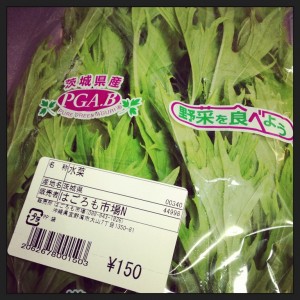 1 medium Mooui (モーウイ) – Okinawan yellow cucumber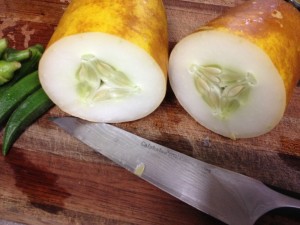 1 Myoga (ミョガ)- sometimes called Japanese ginger
2-4 Shiso leaves (シソ)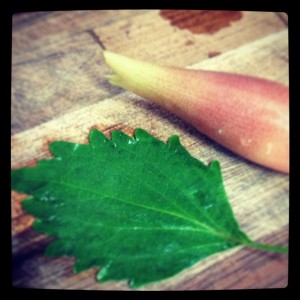 Peel the yellow skin off the mooui and chop into bite-sized pieces. Cut off the roots from the mizuna then chop. Thinly dice the myoga and shiso, then mix these well with the mizuna and mooui.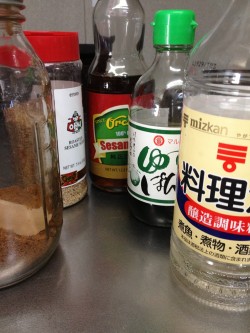 Ponzu-Sesame dressing:
1 tbsp sesame oil
2 tbsp sesame seed
1 tsp Okinawan brown sugar
1 tsp mirin (みりん)
3 tbsp ponzu sauce (ポンズ) this is readily available at Japanese grocery stores, but you can mix soy sauce and citrus if you don't have ponzu
In a food processor or blender, add dressing ingredients and blend briefly to combine. Pour over salad and serve right away.