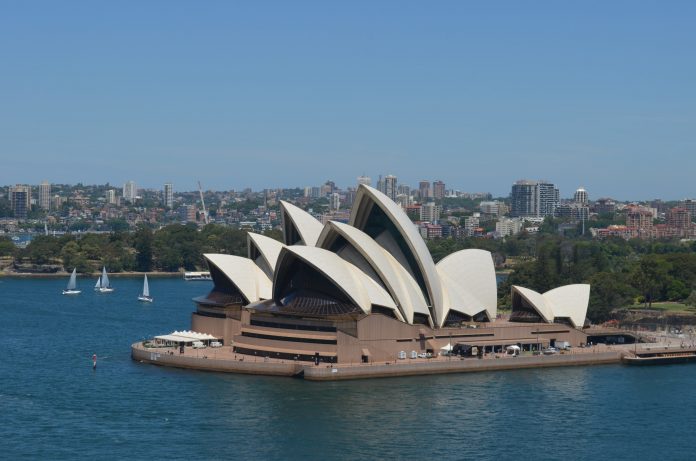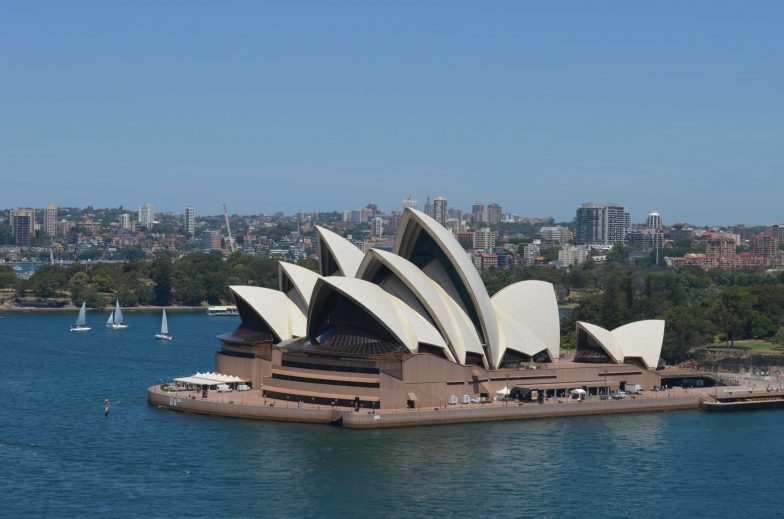 CONTRIBUTED BY MICHELLE BUDZIEN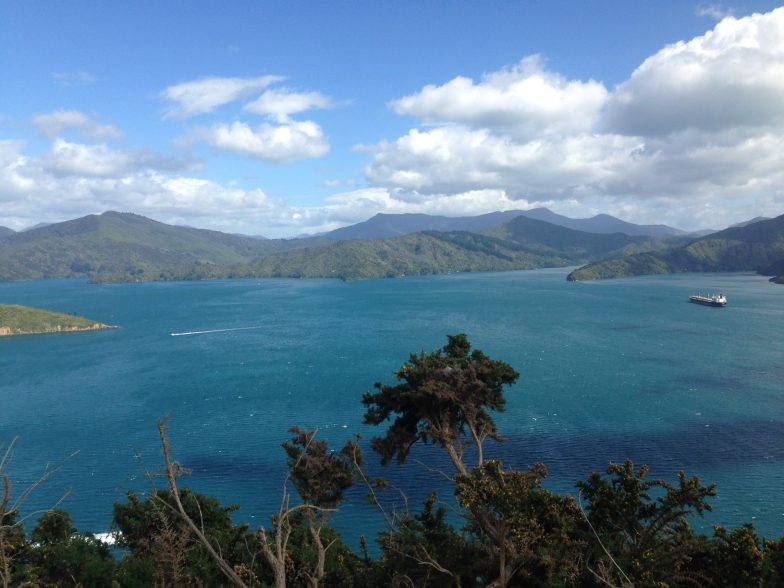 Are interested in traveling down under, but you don't know which city to go to? Do you want to maximize your time by seeing as many different cities as possible? Are you ready for a break from backpacking, going to and from the airport to get between cities, and going to a different hotel every couple of nights? Do you want to focus on sightseeing and not go hungry? Then cruising is for you!
After doing multiple extended vacations on our own (think 5 cities in 2 weeks, 7 flights, 5 hotels, etc.), we decided to book a cruise for our big trip down under! It was amazing! We spent 2 weeks in New Zealand and Australia, seeing 9 different cities (it should have been 10, but I'll explain that later on.)
Travel Dates:  6-23 Nov 2014
We left at 8:50pm on 5 Nov, so it didn't really count as a travel day. November is the start of their summer season, so we were able to save some money by going before all of the tourists, but we still had fairly warm weather. At the southern end of New Zealand it was a bit chilly, but definitely worth the price!
Airline:  Multi-city flight on China Airlines via Expedia for 2 people, roundtrip, including tax = $1,922
OKA – TPE – SYD – AKL
SYD – TPE – OKA
(Our cruise started in Auckland and ended in Sydney. This helped maximize the time we spent in port versus traveling back across the ocean to end in the same city.) Try to find overnight flights to help maximize your time! We left OKA at 8:50pm on the way there, and left Sydney at 10:10pm coming home.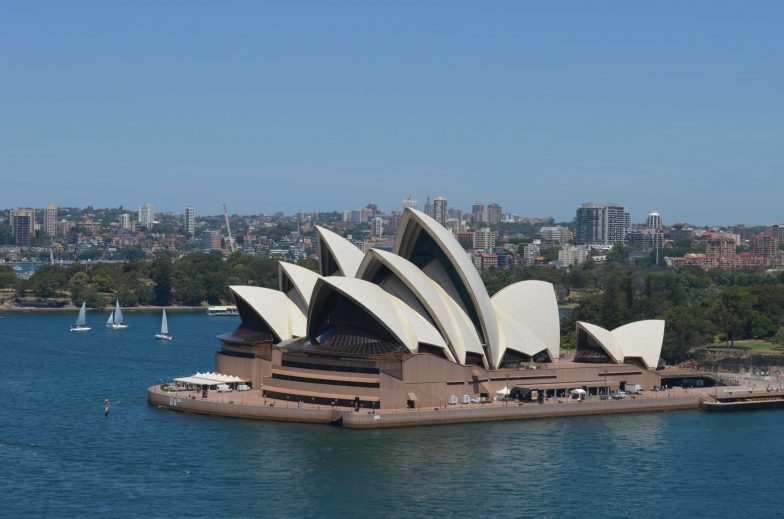 Visa:  Not required for New Zealand but it is currently required for Australia. We purchased the electronic visa online. It was very easy. Check with the embassy before traveling to make sure nothing has changed.
Exchanging Money:  We used the ATM in the airport lobby. The fee was cheaper and the exchange rate better than the exchange booth.
Deciding Which Cruise to Take:  There are so many cruise lines to pick from, and we personally think they are all quite similar, so we look at price and itinerary. We were deciding between Royal Caribbean and Holland America because they were the main two cruise lines traveling to New Zealand and Australia during November. The deciding factor for this trip was the itinerary. Holland America included less days at sea; therefore, more days in different cities. Holland America definitely had older clientele, but then again, not many young folks have enough leave to spend two and a half weeks cruising down under! We didn't mind being one of the dozen couples under age 50. We actually made a group of friends that we met up with almost every night after returning from day tours. Most cruise lines offer very similar features, so I think it's best to look at the amenities of your cruise ship, the year it was built or remodeled, the ports of call, and the price!
What To Expect On Board: Checking into the cruise was a long wait, but once we got on board, we were ready to have fun! We had a nice sized interior room with a couch, TV, vanity, mini-fridge, and decent sized bathroom. (We've never paid for a window/balcony, although I was lucky to have a great corner room with a balcony on a cruise with my grandma! Ultimately, it doesn't give you any extra perks on board (same food, same entertainment, etc.), so unless you plan to spend time on your own balcony, it's not necessary. We prefer to be on the main pool deck with the music, people, and entertainment.)
Every day the cruise has a jam-packed itinerary! I joked that I was busier than when we're home. Housekeeping will put the cruise schedule in your room the night before when they turn down the beds. We enjoyed activities like wine tasting, the kitchen tour, Name that Tune, trivia, and horseshoe. The cruise had a great fitness center, which is definitely needed after visiting the unlimited buffets!
For dining, you can pick between multiple buffets, the pool grill, or the dining room. We tend to eat breakfast and lunch at the buffet and dinner in the dining room. Usually there is one to two formal nights for every seven nights at sea. You can look at the menus for each location and decide; sometimes it's almost the same food so it just depends if you want to get dressed or not! In the dining room, you can pick confirmed seating or open seating, and you can also pick between a set table with the same people every night or change it up each night. We did open seating so that we didn't have to rush back from our tours. The wait never took very long. We also changed up who we sat with, but it does take longer the more people you sit with. It is nice to meet new people, but sometimes sitting with the same group is nice so you get past the pleasantries and actually have conversation. (Some nights we asked for a table for two so we could enjoy dinner together, but also make it to the shows on time!)
I love the cheesy entertainment, but some shows are a little too much for my husband! There's an entertainment crew on deck and the cruise flies in special acts for certain nights. Typically, there's a magician, hypnotist, comedian, and on this ship we had a violinist too. You can catch the early or late showing. Afterwards there is usually a late night club with a comedian, karaoke, or other entertainment. Plus, there's always the casino. We don't gamble, but they had a ladies' night and men's night with a free game and champagne, so that's fun to try. There's so much to do! (And if you have kids, there's a kid's room with activities and a teen dance club and more!)
This was probably a lot to take in at once, so read more tomorrow about each port of call!