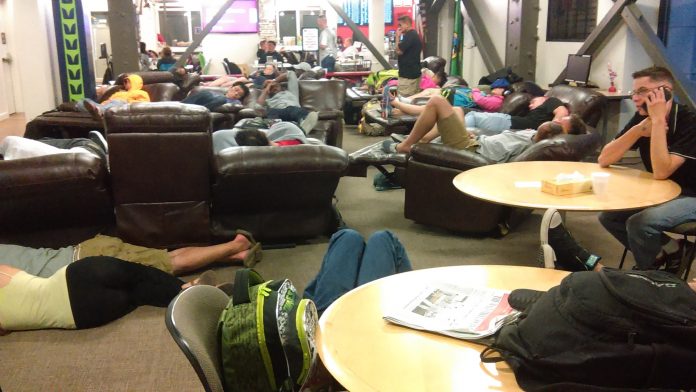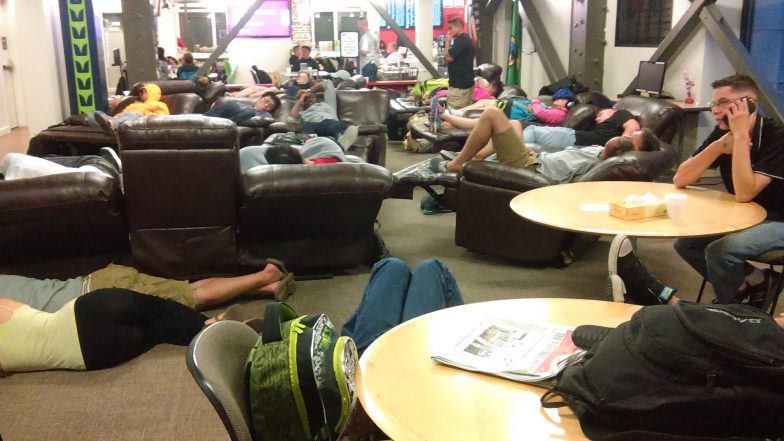 CONTRIBUTED BY JARED DAYOUB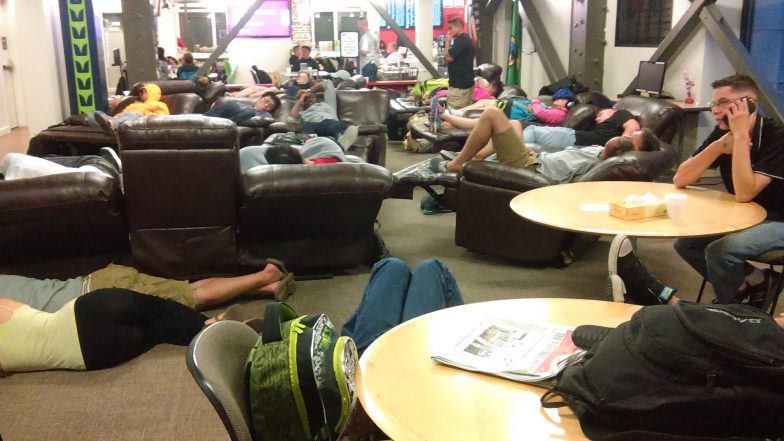 My intent in this article is to provide single service members information when PCSing to Okinawa via the Patriot Express, or AMC flight out of Seattle-Tacoma International Airport. In the weeks leading up to my departure, I scoured the internet for as much information pertaining to the flight as possible using sites like this one as well as a laundry list of blogs, youtube channels, and military websites. I am truly grateful to all the military spouses and others who chose to share their experiences, as much of it was invaluable. I simply wanted to share my own experience as a single service member in hopes of eliminating any confusion others may face in the future and provide insight to make your trip as smooth as possible.
Day Of Departure
I pinched myself as I rose from the slumber on my friend's couch in San Diego to ensure I wasn't dreaming. It was hard to believe…my thirty days of leave had come to a close. After some last minute packing and final goodbyes, I made my way to the airport for the commercial portion of the trip.
Upon arriving at SEA-TAC airport around 5:30 p.m., I immediately headed to the USO on the Mezzanine level with hopes of gathering more information on the Patriot Express and to kill time in one of the amazingly comfortable, new La-Z-Boys. I strongly recommend to singles and families alike, that if you plan on checking into the USO at all, do so as early as possible. Once you are checked in and receive a stamp, you are free to come and go as you please.
The newly renovated and enlarged facility was at max capacity at approximately 8:00 p.m. Arriving early will ensure you have a comfortable piece of real estate and an outlet to charge your devices before the entire military and their families arrive. You will also be able to store your luggage here. Make sure you get a yellow claim ticket for your bags, or you may have minor hiccups when it's time to retrieve them. There are volunteers standing by the luggage room the whole time, ensuring nobody grabs the wrong bag. Another thing to note, is that if you want to avoid paying $5 for the luggage cart, there are plenty of abandoned ones scattered throughout the airport, particularly in the baggage claim areas and the parking garage just across from ground transportation.
Now, for the fun part. As silly as it is (welcome to the military), check in begins at 2:30 a.m. for the AMC flight, but it does not depart until approximately 8:30 a.m. Check-in and baggage check takes place on the ticketing level next to Hawaiian Airlines and is clearly marked AMC on the marquee. Trust me when I say that you want to be lined up with your bags no later than midnight. The entire queue was filled between 12:30 a.m. and 1:00 a.m. Military members with children line up in a separate line to the left of the AMC ticket counters. If you see someone with children in the wrong line, please do them a favor and point them in the right direction. Ensure you have a spare set of orders, military ID (for active members) or passport (for dependents/civilians). Also, if the combined weight of your 2 allotted check bags exceeds 140 pounds, you will be required to pay a hefty fee on the spot. To quote the AMC representative, "we will get our money, even if it means payroll deductions".
There are two major benefits for lining up early: seating preference and free time. Seating is first come, first serve. This gives you the opportunity to request first class or business class, provided there aren't too many Distinguished Visitors (O6 and above; E9). If not, you may at least be able to snag an emergency exit row, aisle, or window seat. This is a 10.5 hour flight and no one enjoys the middle seat! Secondly, being one of the first in line will allot you extra time for a preflight nap, breakfast, a shower, or an open outlet to finish charging your electronics before it's time to go through security. If you made it this far, relax! The hard part is over, unless you lost your ID. Oops!
I read on several sites, including AMC's facebook page, that there would be 5:30 a.m. roll call. This was not the case on our particular flight. We did not have to be at the gate until 7:30 a.m. for roll call/boarding. Ask on your particular flight for more information, as this may change week to week. Security moved very quickly due to the large number of lanes, but allow yourself ample time to catch the train to the S gates. I would suggest going through security at 6:30 a.m. for a 7:30 a.m. boarding time. I think that just about covers all things AMC to Okinawa. I hope this has provided you all with some useful tips and eases your minds as you prepare for your PCS to Okinawa!
Wheels up, I hope you made it! Next stops: Yokota, Iwo Kuni, and finally, home sweet home!