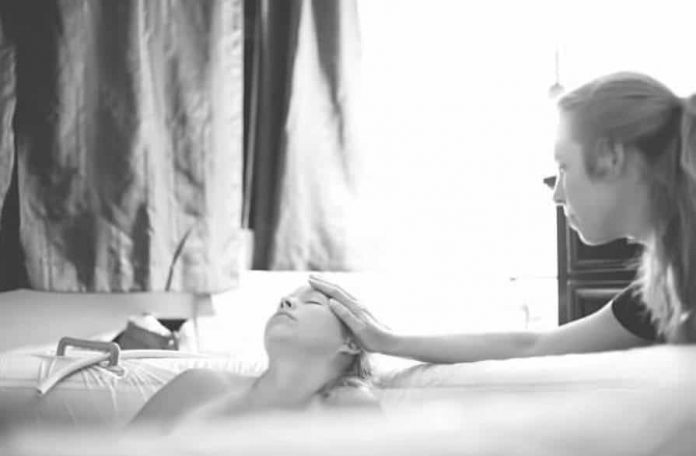 CONTRIBUTED BY AMANDA DODSON/PHOTOS BY DANIELLE MATLOCK
Editor's note: Many expectant mothers have heard the term "doula" but not understood its meaning. Amanda has offered to explain what a doula is, what a doula is not, and where to go for more information. Thanks Amanda!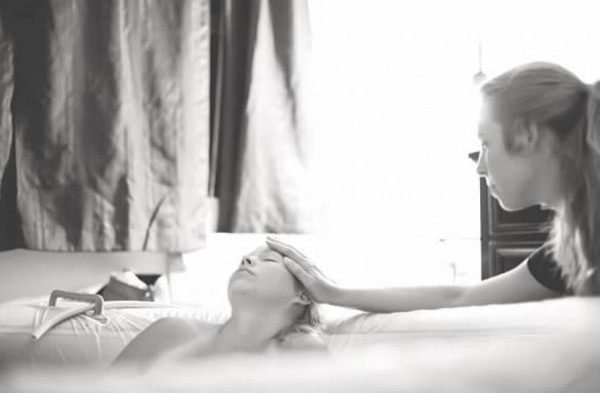 The phone rings at 2:00 a.m. The voice of an excited—yet slightly nervous—dad quietly states, "We are ready for you to come." There's been a sense of anticipation all week, knowing that this phone call was bound to happen soon. She gets out of bed, gets dressed, pulls back her hair, and grabs her bag and birthing ball. She leaves into the still of the night on her way to support a family who's invited her to take part in an intimate, life-changing time of their lives.
Women have been serving other women in childbirth for many centuries. Studies show that support from other women, or what is called a doula (a Greek word meaning woman's servant) can result in shorter labors, reduced desire for epidurals, and many other benefits.
Doulas are considered professionals trained in childbirth. They provide emotional, physical and informational support to the mother who is expecting, is experiencing labor, or has recently given birth.
During delivery, doulas are in constant and close proximity to the mother. They have the ability to provide comfort with pain-relief strategies that can include breathing techniques, relaxation techniques, massage, and laboring positions. Doulas also encourage participation from the partner and offer assurance. A doula acts as an advocate for the mother, encouraging and helping her to fulfill specific desires that she might have for her birth. The goal of a doula is to help the mother experience a positive and safe birth, whether it be an un-medicated birth or cesarean.
After the birth, many labor doulas will spend some time helping mothers begin the breastfeeding process and encouraging bonding between the new baby and other family members.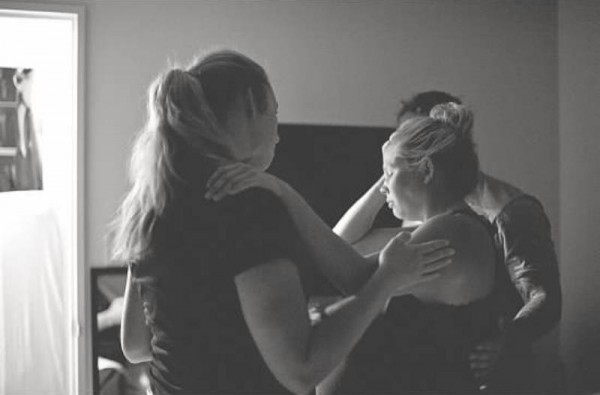 What about the father? Does the doula 'take their place'? The role of the doula is never to take the place of husbands or partners in labor, but to complement and enhance their experience. Today, more husbands play an active role in the birth process. However, some partners prefer to enjoy the delivery without having to stand in as the labor coach. By having a doula as a part of the birth team, a father is free to do whatever he chooses. Doulas can encourage the father to use comfort measures and can step in if he wants a break. Having a doula allows the father to support his partner emotionally during labor and birth and to also enjoy the experience.
How much does a doula cost? Fees vary from doula to doula. Factors are considered when looking into services such as experience, other certifications and so on. Fees can vary from $650 to $250. While there are doulas who also provide volunteer work in some cases. Most doulas offer a sliding scale and are willing to work with families with payments.
Do doulas do anything medically? Doulas do not replace nurses or other medical staff. Doulas do not perform clinical or medical tasks such as taking blood pressure or temperature, monitoring fetal heart rate, doing vaginal examinations or providing postpartum clinical care. They are there to comfort and support the mother, and to enhance communication between the mother and medical professionals.
Does the naval hospital here allow doulas? Yes, they do. Several families have had a doula with them for the birth of their baby at the hospital.
Resources for doula groups on island:
For a list of local doulas, e-mail  Japanbirthresourcenetwork@gmail.com
Birthing in Okinawa also provides a support group and resources on its Facebook page.